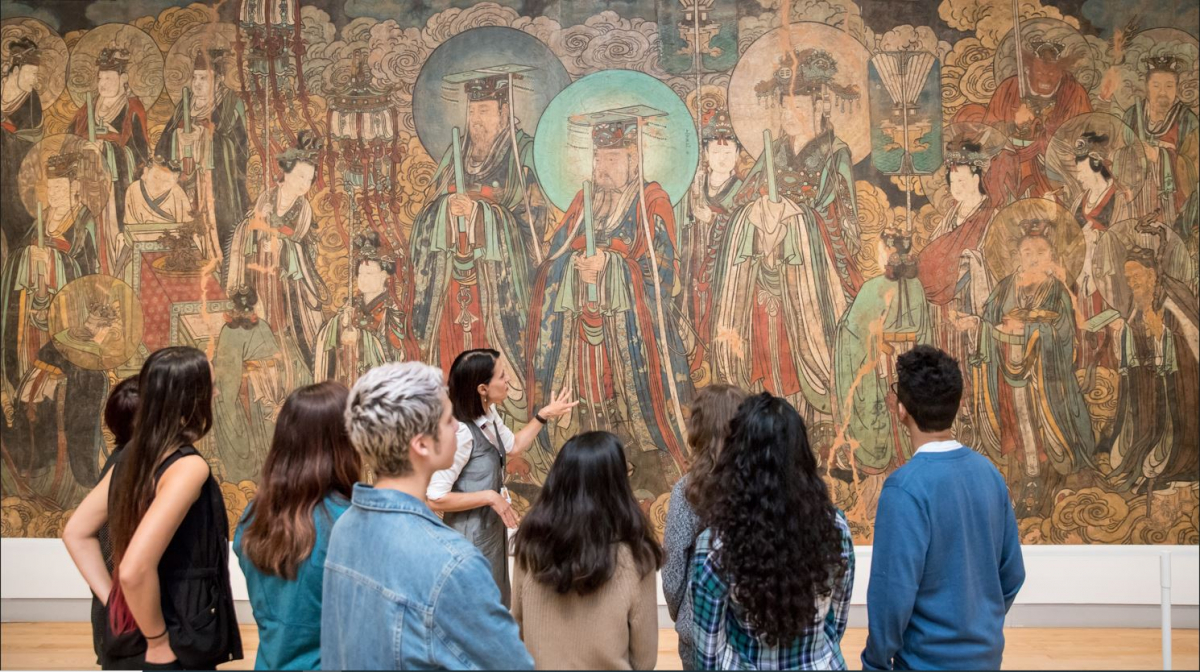 Group Tours
Follow our guides through the Museum as they enchant you with stories, bringing works of art, culture, and nature to life!
Choose from one of these topics:
ROM in an Hour
Discover the mysteries of Egypt, marvel at medieval armour, explore Earth's mind-blowing animal diversity, and more—all in one hour!
Architectural Tour
From the timeless architecture of ROM's heritage galleries to the ultra-modern Michael Lee-Chin Crystal, discover how design is used to enhance our understanding—and appreciation—of the Museum's collections.
4.5 Billion Years of Life on Earth
Spanning billions of years of evolution and multiple mass extinctions, this tour has everything from rare meteorites and towering dinosaurs to awe-inspiring mammals like the sabre-toothed cat.
Climate Change: History and Hope
In a whirlwind Museum-wide tour, you'll discover how climate change affects art, culture, and nature though the ages. Plus, you'll learn what's driving climate change today—and what you can do about it.
Custom Tour
Still haven't found what you're looking for?
Plan a guided group tour through any one of our incredible galleries.
Tours
$10 per person (minimum of 20 paid guests)
Duration: 1 hour
*Ticket prices include all applicable taxes.
*All Guided Tours require Museum admission.
---
For more information or to place an order, email groupsales@rom.on.ca.