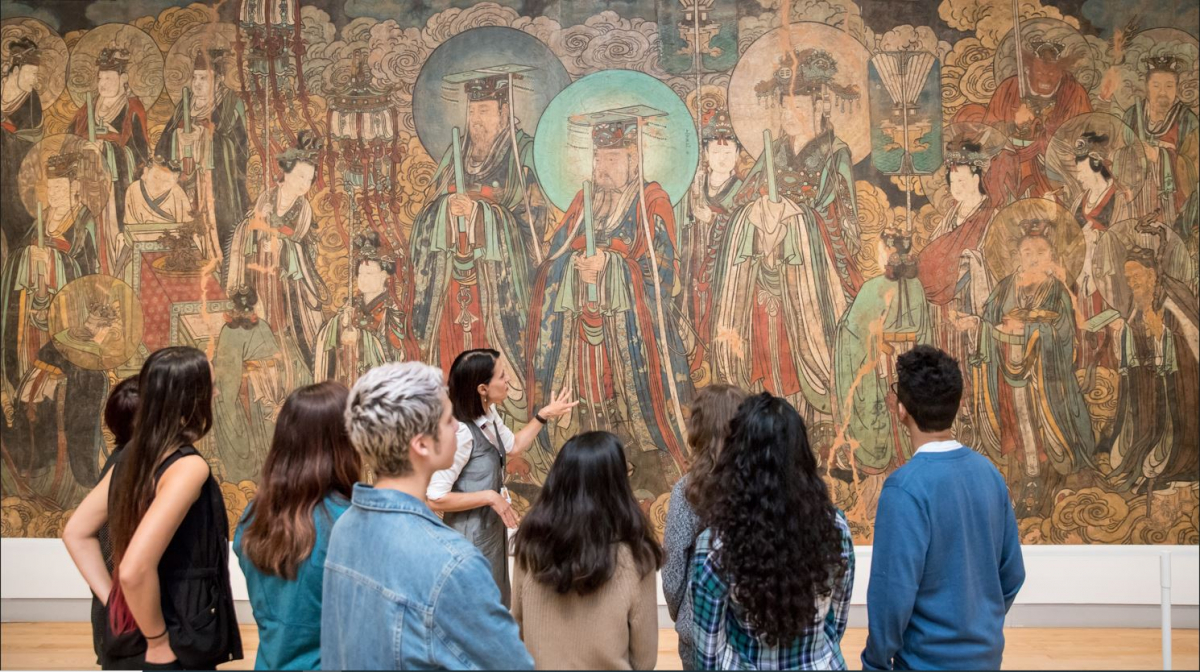 Group Tours

Follow our guides through the Museum as they enchant you with stories, bringing works of art, culture, and nature to life!
Choose from one of these topics:
ROM in an Hour
Discover the mysteries of Egypt, marvel at medieval armour, explore Earth's mind-blowing animal diversity, and more—all in one hour!
What's Death got to do with it?
All that lives dies, from the tiniest bacterium to the biggest dinosaur. And in this tour, you will encounter a slew of specimens to help you better understand death's role in the natural world. But you will also probe the meaning of death in human cultures. For as much as death is a force of nature, it also a human obsession, which informs our religions, rituals, and worldviews. Come join us. Death is waiting…
Climate Change: The Epic of Life, Death, and Hope
In a whirlwind Museum-wide tour, you'll discover how climate change affects art, culture, and nature through the ages. Plus, you'll learn what's driving climate change today—and what you can do about it.
4.5 Billion Years of Life on Earth
Spanning billions of years of evolution and multiple mass extinctions, this tour has everything from rare meteorites and towering dinosaurs to awe-inspiring mammals like the sabre-toothed cat.
Custom Tour
Still haven't found what you're looking for?
Plan a guided group tour through any one of our incredible galleries.
Tours
$10 per person (minimum of 20 paid guests)
Duration: 1 hour
*Ticket prices include all applicable taxes.
*All Guided Tours require Museum admission.
---
For more information or to place an order, email groupsales@rom.on.ca or call 416-586-5617.