Meet Catherine Forester, the first speaker in our Dinosaur Hunter SpeakerSeries.
If you thought all dinosaur hunters were men, you'd be wrong. Our first palaeontologist in the Dinosaur Hunters Speaker Series, which starts this Sunday September 9, is Dr. Catherine Forster. She has toughed it out in some of the harshest climates and conditions in the world making significant discoveries in China, Madagascar, and South Africa.
Posted: August 30, 2012 - 11:40 , by
admin
Posting by Danielle Megaffin, Intern with the ROM's communications department
The stars of the Canadian entertainment news show eTalk recently shot a promo segment onsite at the ROM.
Ben Mulroney, Tanya Kim, Traci Melchor, Danielle McGimsie, Lainey Lui, and Jessi Cruickshank spent a day in the ROM's Thorsell Spirit House to film promos for TIFF. ROM visitors were delighted to catch glimpses of the stars as they toured throughout the Museum.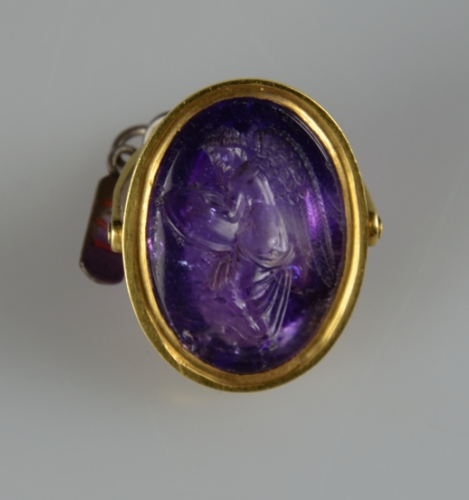 Posted: August 28, 2012 - 17:45 , by
admin
It's one of the most interesting jobs at the ROM – the museum artist. Working in a studio soaked in natural light, Georgia Guenther creates replicas of objects in the collection and other artistic displays you may see inside the galleries. She works closely with curators to ensure her creations are both scientifically accurate and realistic.
We stopped by the studio to ask Georgia a few questions about her role at the ROM.
By Alexander Muth, winner of the Find the Baby Bison Contest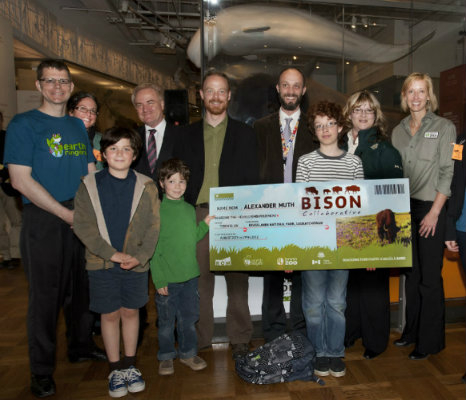 Hello, I'm Claire Healy, Associate Curator of Invertebrate Zoology here at the ROM. It's almost that time again – Curator's Corner is gearing up to bring you another opportunity to meet a curator (me!) and learn a bit more about the animals here at the museum, and the delightful organisms that I study.
Posted: August 23, 2012 - 09:43 , by
admin
Interpretive Planner? What's that? We caught up with Richard Lahey, ROM Interpretive Planner, to explain his role in the museum world, as well as what he did to help bring the larger-than-life Ultimate Dinosaur exhibition together and some of the interesting things he learned.