Posted: March 23, 2015 - 15:55 , by
admin
Categories:
None | Comments (0) |
Comment
Starting today is the international event well known as Museum Week. MUSEUM WEEK  is a worldwide love of all things curatorial. Museums around the world celebrate this every year.  From Egyptian mummies to Roman emperors, you can enjoy some of the best in conversations and curations.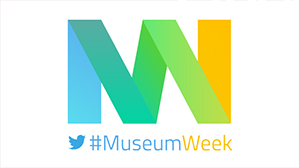 Categories:
| Comments (0) |
Comment
I have had the pleasure this past week of working with a new camera. This is not just any new camera, but a tool which allows one to rethink how we go about photography. The number of times we have all heard "you should have focused on that thing" or "you forgot to focus!" is frustrating. "It's a great shot....but it's out of focus".