In May 2014, a small ROM team travelled to Newfoundland to salvage the carcass of a Blue Whale that had washed ashore. The unfortunate demise of this animal presented a rare opportunity to study these relatively rare marine mammals (blue whales are listed as endangered under Schedule 1 of the federal Species at Risk Act). Our team then set out with the goal of returning to Toronto with the skeleton of the animal, as well as numerous tissue and genetic samples valuable to ongoing scientific work.
Bring the whole family and join us in the Earth Rangers Studio (Level 2, in the Life in Crisis: Schad Gallery of Biodiversity) on Saturday, June 28th to learn more about whales! There will be hands-on specimens and activities, AND Dr. Mark Engstrom (ROM Senior Curator and Deputy Director of Collections & Research) will be on hand to share his tales of the sights, sounds (and considerable smells) from the field, leading the salvage effort.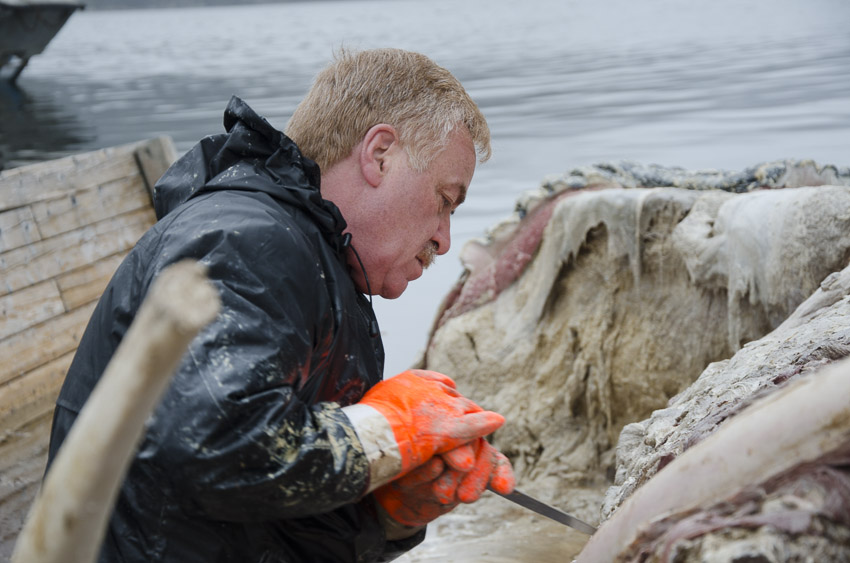 But that's not all!
Make sure to check out Discovery Corners: Canadian Animals in the Rotunda (Level 1) from 11AM to 3PM to learn more about the amazing diversity of animals that claim Canada's land, sea and air as their home!
Sessions
Saturday, June 28, 2014
11:00 am - 4:00 pm
Location
Contact
416.586.8000
info@rom.on.ca
---
ROM membership is your best value! Join now and save on selected programs and events.