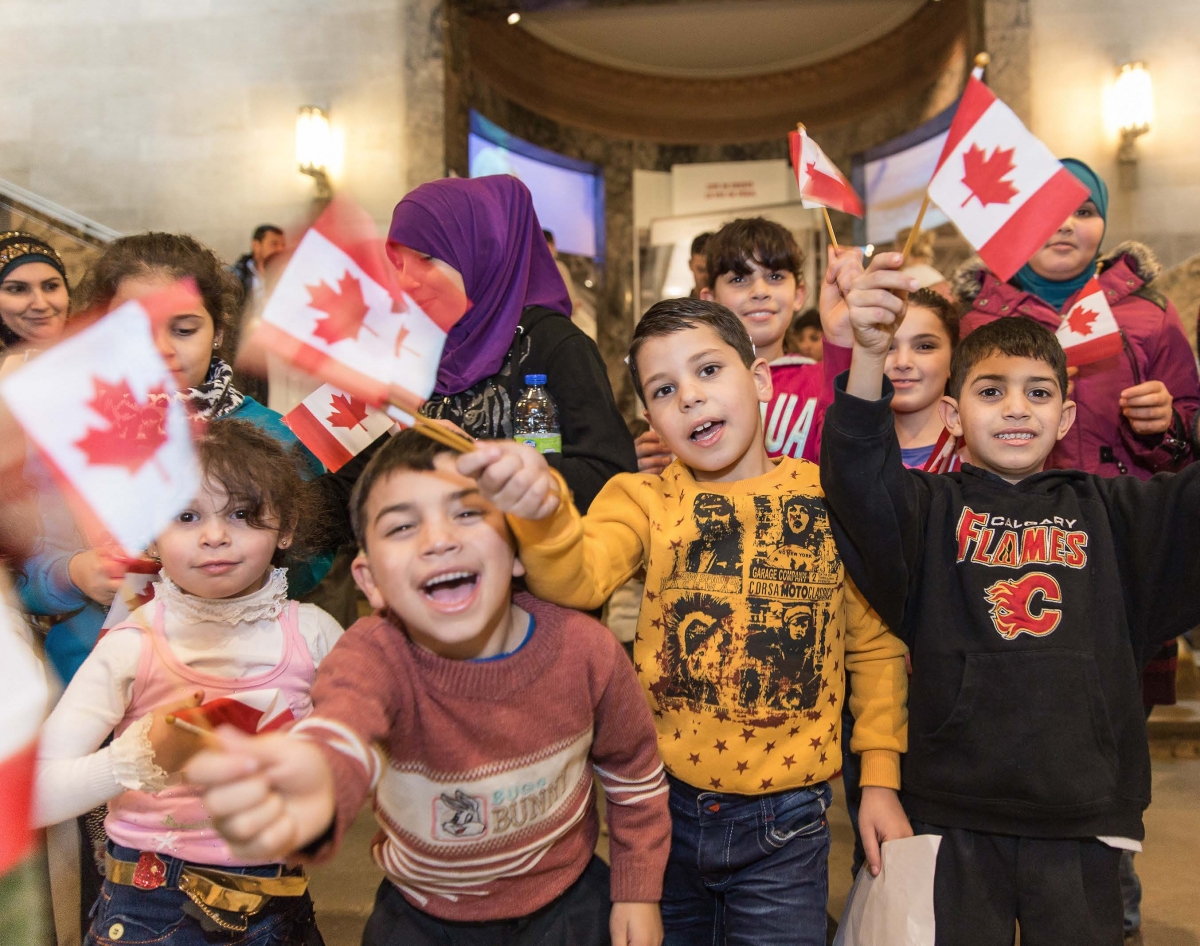 Established in 2008, the ROM's Community Access Network (ROMCAN) is the ROM's commitment to removing financial, social and cultural barriers to access for our diverse communities.
ROMCAN is based on three pillars of social inclusion: access, representation, and participation. Through these pillars, we commit to being an institution that is entrenched in, reflective of, and in service to, our diverse community.
Through ROMCAN, the ROM makes available 100,000 free visits every year. However, the defining feature of ROMCAN goes beyond free admission. Rather, ROMCAN is about the ROM's close collaboration with 100 community partners across Ontario to create and deliver inclusive museum experiences that allow community members to engage with our collections, research and programs on their own terms.
The Communities We Serve
Through community partnerships and admissions policies, ROMCAN engages the following ten (10) communities:
Persons Living in Poverty
Underserved Youth
Newcomers
Women in Need
Seniors at Risk
Persons with Lived Experiences of Mental Health and/or Addictions
Persons with Disabilities and the Deaf Community
Children with Serious Medical Conditions
Indigenous Peoples
Students
To learn more about our partners, please see our Community Partner Profiles.
Apply for ROMCAN Tickets for a Community Group
Non-profit organizations serving ROMCAN communities may apply for a one-time donation of ROMCAN tickets to visit the Museum. ROMCAN tickets are General Admission only. Coat check, special exhibitions and separately ticketed events are not included in the offer.
To apply for ROMCAN tickets, please fill out the application form and submit to romcan@rom.on.ca at least three (3) weeks before your visit.
If your organization is an agency of one of our ROMCAN partners, please request your tickets from them instead.
ROMCAN Admission Policies
Are you an individual from a ROMCAN community who is not affiliated with a community organization or ROMCAN partner? The ROM also offers the following options to obtain free General Admission to the ROM.
Coat check, special exhibitions and separately ticketed events are not included in the offer.
Toronto Public Library: Sun Life Financial Museum + Arts Pass (MAP)
Persons with a valid adult Toronto Public Library card may borrow a Museum + Arts Pass (MAP) to the ROM at 50 library branches across Toronto. Each pass is valid for General Admission to the ROM for a maximum of two (2) adults and two (2) children.
These passes exclude Family Day Weekend, March Break, ROM for the Holidays, special exhibitions and separately ticketed events.
New Canadian Citizens Cultural Access Pass (CAP)
The Institute for Canadian Citizenship's Cultural Access Pass (CAP) provides new Canadian citizens (18+) with free admission to the ROM, and to more than 1,400 of Canada's premier cultural attractions, during their first year of citizenship.
CAP members receive free General Admission to the ROM for themselves and up to four (4) of their dependant minors.
Free Tuesdays for Post-Secondary Students
Full-time students attending a post-secondary institution (college or university) in Canada receive free General Admission every Tuesday. Students must present their current student card with picture ID for admission.
Indigenous Peoples
The ROM offers free General Admission to Indigenous Peoples, including First Nations, Inuit and Métis. Indigenous visitors may avail of this offer at the admissions desk. No ID is required.
Persons with Disabilities Bringing a Support Person
Attendants supporting persons with disabilities receive free admission to the ROM to the level of admission purchased by the person they are supporting.
Persons with disabilities may request an attendant ticket or present an Access2Entertainment card at the admissions desk to avail of this policy.
ROM Social Prescription
Members or clients of a ROMCAN partner organization are eligible to receive a ROM Social Prescription through the ROMCAN partner organization with which they are a member or client. Each ROM Social Prescription is valid for free General Admission to the ROM for a maximum of four (4) individuals, and each pass must be completed and signed by a ROMCAN-affiliated healthcare, community or social services professional.
Social prescriptions are a means for healthcare, community and social service professionals to refer people to non-clinical and non-medical services that, along with existing treatments, can be a therapeutic tool for improving health and wellbeing.
The ROMCAN Social Prescription program is a pilot project with ROMCAN partner organizations running from January 1, 2019 – December 31, 2019. For more information, feedback, suggestions, or to become a ROMCAN partner, please contact romcan@rom.on.ca.
Contact Us
For questions, comments or more information on ROMCAN, please contact:
Jaclyn Qua-Hiansen
Senior Coordinator, Inclusion, Diversity, Equity and Accessibility (IDEA)
Royal Ontario Museum
100 Queen's Park
Toronto, ON
M5S 2C6
Tel: 416.586.5682
Fax: 416.586.5504
E-mail: romcan@rom.on.ca