­­TORONTO, April 5, 2018 – The Royal Ontario Museum (ROM) is pleased to announce a major retrospective of the visionary work of Dutch fashion designer Iris van Herpen. Featuring an impressive selection of original haute couture pieces, Iris van Herpen: Transforming Fashion makes its only Canadian debut at the ROM on June 2, 2018.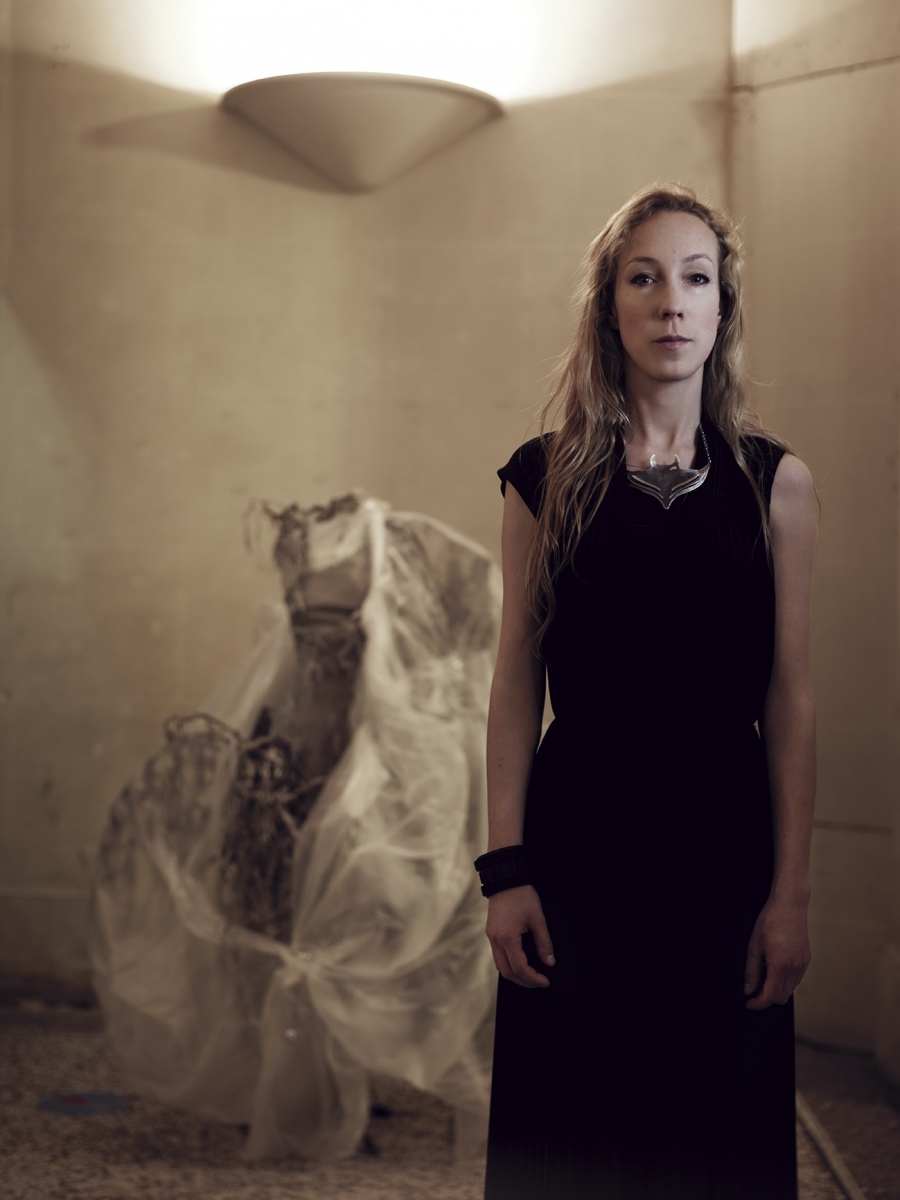 Transforming Fashion showcases the evolution of van Herpen's leading-edge design with one-of-a-kind pieces from15 collections spanning 2008 to 2015. From metal umbrella ribs and magnets to 3-D printing, van Herpen works with an astonishing array of materials that fuse style with science and inventive technologies to create striking and mystifying haute couture.
"Over the past decade, Iris van Herpen has pushed the boundaries of fashion and craftsmanship with futuristic designs that combine tradition with radical innovation," said Josh Basseches, the ROM's Director and CEO. "Heralded as one of the pioneering new voices in fashion, we're delighted to bring Iris van Herpen's work to the Museum as we continue to expand our focus on fashion with relevant and contemporary subjects that capture the imagination of our visitors."
Gracing the runways of Amsterdam, London, and Paris, van Herpen has become the designer of choice for culture-bending style icons such as Beyoncé, Björk, Lady Gaga, and Cara Delevingne. In 2011, Time Magazine hailed van Herpen's 3-D pieces as among the 50 best inventions, and in 2016, her work stunned crowds at the Metropolitan Museum of Art in the record-setting group exhibition Manus x Machina. With designs that have earned international acclaim, her bold creations are at the forefront of experimentation and collaboration.
Unparalleled in her multidisciplinary approach to fashion, van Herpen has collaborated with a diverse range of artists, engineers, scientists, and architects. Among her long-standing collaborations, van Herpen has worked with Canadian artist and architect Philip Beesley on several collections, some of which are on display in this exhibition.
"Iris van Herpen: Transforming Fashion is not only a fascinating and beautiful exhibition, it's also an important presentation for visitors to see, understand, and negotiate the roles of skilled craftwork and thinking in our confusing age of technology," said Dr. Alexandra Palmer, ROM's Nora E. Vaughan Senior Curator. "This complex and intertwined relationship of hand and machine resonates throughout the history of textiles and fashion."
The ROM's presentation marks the final stop on the exhibition's two-year North American tour. Iris van Herpen: Transforming Fashion is co-organized by the High Museum of Art, Atlanta, and the Groninger Museum, the Netherlands. The exhibition was co-curated by Sarah Schleuning formerly of the High Museum of Art, and Mark Wilson and Sue-an van der Zijpp, Groninger Museum.
Iris van Herpen: Transforming Fashion will be on display from June 2, 2018 to October 8, 2018. Complementary programming will be offered throughout the run of its engagement. ROM Members always enjoy free admission and can take advantage of a member-only opportunity to experience the exhibition before it opens to the public. The Member preview takes place on Friday, June 1, 2018.
-30-
Media Contacts
Netta Rondinelli
416.586.5826
nrondinelli@rom.on.ca
Amanda Fruci, Communications Manager
416.586.5558
amandaf@rom.on.ca
Social Media
Join the Conversation: #ROMIRIS
Like: ROM Facebook
Tweet: @ROMToronto
Instagram: romtoronto
Watch: ROM YouTube
Blog: ROMblog
ABOUT THE ROM'S TEXTILES AND FASHIONS COLLECTION
The ROM's holdings of textiles and fashions are the largest in Canada, and rank amongst the top three collections in the world in size, scope and quality. Counting over 55,000 pieces, the collection is truly global and cross-cultural, ranging from BCE to the present, with spectacular examples from five continents. For the past 100 years, this encyclopedic collection has been recognized as one of the world's most important and encyclopaedic, a reputation strengthened by pioneering ROM research, exhibitions, and publications.
ABOUT THE ROM
Opened in 1914, the Royal Ontario Museum (ROM) showcases art, culture, and nature from around the globe and across the ages. One of North America's most renowned cultural institutions, Canada's largest museum is home to a world-class collection of more than 12 million objects and specimens, featured in 40 gallery and exhibition spaces. As the country's preeminent field research institute and an international leader in new and original findings in biodiversity, palaeontology, earth sciences, the visual arts, material culture, and archaeology, the ROM plays a vital role in advancing our global understanding of the artistic, cultural, and natural world. The Renaissance ROM expansion project (2007) merged the iconic architectural heritage of the original building with the Studio Daniel Libeskind-designed Michael Lee-Chin Crystal. A distinctive new symbol of Toronto for the 21st century, the Lee-Chin Crystal marked the beginning of a new era for the ROM as the country's premier cultural and social destination.