Embark on a Global Adventure with ROM Experts and Behind-the-Scenes Artifacts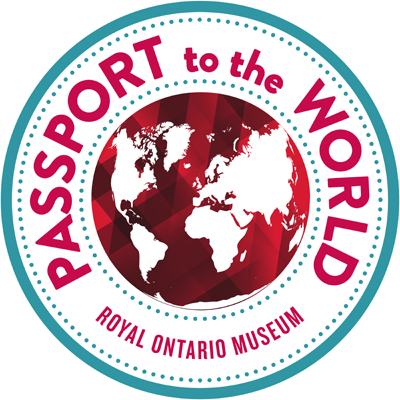 (Toronto, Ontario – February 28, 2013) Your passport to virtually travel the world awaits at the Royal Ontario Museum (ROM) this March Break. From March 9 – 17, head on a global adventure to explore six different worlds including archaeology, palaeontology, zoology and more.
All interactive activities and art projects are included with general admission from 11 am to 4 pm daily. Interested in the exhibitions and galleries without the activities? Take advantage of discounted pricing after 4:30 pm (Adults-$9.00; Students/Seniors- $8.00; Children-$6.00), and special extended hours open evenings until 8:30 pm.
Fascinating artifacts and specimens from the ROM's vast behind-the-scenes collections will be on display. Collect passport stamps as you go to win a prize. Interact with ROM experts as never before. Explore history at the mediaeval fair, and get in touch with the animal kingdom with the Earth Rangers Bring Back the Wild live animal show.
Natural World
Visit a virtual field camp and learn about the work ROM scientists do in their field around the world.
Prehistoric World
Get hands on with fossils and learn about life before dinosaurs.
Rock Your World
Prepare to be star struck as you take a giant leap into space, touch a space rock and discover fascinating phenomena from the sky above. Then look closer to home as you learn about the world beneath your feet.
Material World
Learn what materials can tell us about the world we live in. From textiles to tableware, see what our collections have to say about the people who made them. Make your own jewellery inspired by our First Peoples' and Textiles collections.
Ancient World
Travel the world of ROM Research. Learn where ROM collections came from and what we can learn from them about the world around us. Write your name in hieroglyphs, ancient Greek or cuneiform.
Medieval World
Step back in time to the Medieval World and experience daily life in the Middle Ages.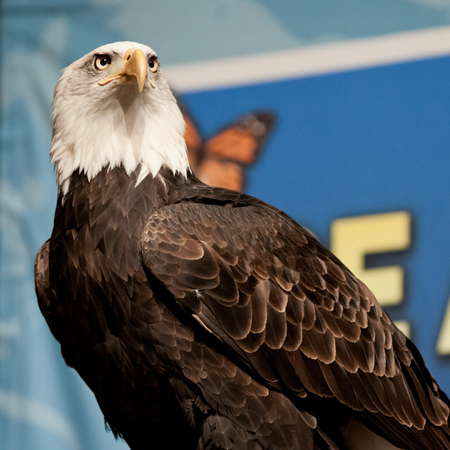 Earth Rangers
Be inspired to help protect endangered animals with Earth Rangers' Bring Back the Wild Show™, generously support by Ontario Power Generation. Go on a trip around the world to meet and celebrate some of the planet's most amazing creatures. The live animal show runs three times daily at 1pm, 3pm and 5pm from March 9 - 17. Kids will love meeting awesome animal ambassadors like Stewie, the Ring-tailed Lemur, Koho the Bald Eagle and more. Meet and greet sessions take place daily at 2pm and 4pm.
Last Chance - Ultimate Dinosaurs: Giants from Gondwana
Don't miss this special exhibition presented by investment dealer Raymond James Ltd., closing March 17. See these newly discovered bizarre beasts for yourself, experienced in augmented reality (AR), before they stomp out of Toronto!
SONY® Dino Duds Photo Station
From March 12 – 15 kids can take away mementos of themselves dressed as their favourite dinosaur.
LEGO
Help us build a LEGO Maya pyramid for the 50th anniversary of its discovery by ROM archaeologists.
Dino Dan Lounge
This family lounge provides quiet space for families with children under 5 years of age to rest, nurse, change diapers, quiet play, and watch videos of TVO's hit show Dino Dan.
MARCH BREAK CAMP- March 11 to 15
ROM March Break Camp offers morning, afternoon, and full-day sessions with extended care options. Prices start at $155 per child. Limited space available.