Multimedia artist takes audiences To the Moon in new VR installation
For a limited engagement
TORONTO, December 20, 2019 – The Royal Ontario Museum (ROM) will present its 14th annual Eva Holtby Lecture on Contemporary Culture on Thursday, January 16, 2020 featuring avant-garde American artist Laurie Anderson. In this rare public talk and performance, Anderson will provide an intimate look at her work through her own words.
Best known for her multimedia art presentations and innovative use of technology, Anderson is a writer, director, visual artist and vocalist who has created ground-breaking works that span the worlds of art, theatre, experimental music, and science. For the Holtby Lecture, Anderson mines her 40-year career in All the Things I Lost in the Flood, which is based on the book of the same name. Her presentation will be followed by a book signing and reception.
"Laurie Anderson is an iconic, singular artist whose work is equally adept at deconstructing, disarming and delighting," says Josh Basseches, Director & CEO, ROM. "Her practice embodies both the Eva Holtby Lecture's purpose to provocatively push boundaries and the ROM's transdisciplinary approach to exploring art, culture and nature."
The Holtby Lecture will complement Anderson's new virtual reality experience To the Moon, an immersive art installation co-created with new-media artist Hsin-Chien Huang, running January 11 to 25, 2020. To the Moon commemorates the 50th anniversary of the moon landing (marked in 2018) and is inspired by Anderson's experience as the first artist in residence at NASA. Tickets are limited and can be purchased separately here. To the Moon is presented in partnership with The Royal Conservatory of Music's 21C Music Festival.
Anderson will be in Toronto for The Royal Conservatory's 21C Music Festival, where she will be performing The Art of Falling, a sold-out show at Koerner Hall on Saturday, January 18. The performance will be followed by a screening and Q&A of her documentary Heart of a Dog at Hot Docs Ted Rogers Cinema on Sunday, January 19.
The Eva Holtby Lecture is part of the ROM Speaks series, which is generously supported by the Schmidt Family.
To the Moon VR experience is commissioned by the Louisiana Museum of Modern Art, Humlebæk, Denmark; National Culture and Arts Foundation, Taipei, Taiwan; and National Taiwan Normal University.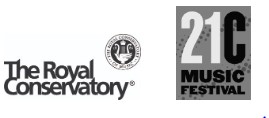 -30-
ROM Media Contacts
Netta Rondinelli
nrondinelli@rom.on.ca| 416.303.0599
Josslyn Johnstone, ROM Communications
jjohnstone@rom.o.ca | 416.586.5784
ROM Social Media
#ROMTotheMoon
Instagram: @romtoronto
Facebook: @royalontariomuseum
Twitter: @ROMToronto
ABOUT THE EVA HOLTBY LECTURE
The annual Eva Holtby Lecture on Contemporary Culture brings powerful voices to the Royal Ontario Museum to discuss provocative and engaging contemporary ideas. Since its launch in 2006 with Adam Gopnik as the inaugural lecturer, the Eva Holtby Lecture has been presented by Kwame Anthony Appiah, Glenn D. Lowry, Lewis H. Lapham, Henry Louis Gates Jr., Carlos Fuentes, Ingrid Betancourt, Anthony Gormley, Bob Colacello, Sheika Hoor al-Qasimi, Jameel Jaffer, Timothy Snyder and Jesse Wente. The Eva Holtby Lecture is generously supported by the Holtby and Schury Families.
ABOUT THE ROM
Opened in 1914, the Royal Ontario Museum showcases art, culture and nature from around the world and across the ages. Among the top 10 cultural institutions in North America, Canada's largest and most comprehensive museum is home to a world-class collection of 13 million art objects and natural history specimens, featured in 40 gallery and exhibition spaces. As the country's preeminent field research institute and an international leader in new and original findings, the ROM plays a vital role in advancing our understanding of the artistic, cultural and natural world. Combining its original heritage architecture with the contemporary Daniel Libeskind-designed Michael Lee-Chin Crystal, the ROM serves as a national landmark, and a dynamic cultural destination in the heart of Toronto for all to enjoy.