Young Patrons Circle (YPC)
The Young Patrons Circle is a unique and intimate way for young professionals in their 20s, 30s and 40s, to deepen their experience with the ROM.
YPC members enjoy being part of a city-building community and are eager to find themselves at the heart of the Museum with exclusive access to ROM exhibitions, galleries, curators and collections.
By joining YPC, you'll enjoy an all-access pass to exclusive events and networking opportunities at the Museum. And your contributions go directly towards enhancing the ROM's world-class galleries, exhibitions and programs and ensuring that they remain accessible and engaging for all.
ROM is grateful to YPC members for helping more people access art, culture and nature through their world museum. YPC is committed to welcoming, reflecting, and engaging with the diverse communities in our region through its membership and program offerings, working in partnership with committees and partners across ROM.
YPC Highlights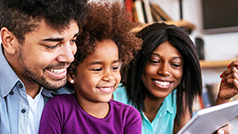 Send us an email and we'll send you personalized information on YPC events, special offerings and programming at the ROM.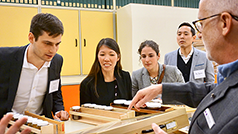 Enjoy behind-the-scenes access to the ROM's collections and curatorial staff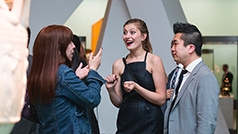 Learn more about the benefits of being part of this dynamic philanthropic group
Membership and Benefits
Joining YPC is one of the most powerful ways you can partner with your Museum to help ensure its future as a dynamic destination of art, culture and nature for all to enjoy.
For their generous support, YPC members enjoy a range of benefits that afford the most intimate experiences at the ROM, including the following core benefits:
Free ROM admission for up to four adults including the cardholder(s) and four children (under 18).
Invitations to exclusive YPC-only virtual events
Invitations to private exhibition viewings while the ROM is closed to other visitors*
Invitations to exclusive YPC-only on-site events*
Invitations to exhibition Opening Parties and select joint events with the Royal Patrons Circle*
Email updates from President & CEO, ROM Governors
Personalized service from YPC staff
Subscriptions to ROM Magazine, YPC e-newsletter and Members e-newsletter
Priority booking for ROM general admission and special exhibition tickets
Priority booking for select ROM public programs and ROM Summer Club
One complimentary Caregiver Card (access for your child's guardian)
Recognition in the Annual Report
10% discount in ROM Boutiques and restaurants
Free access to select Canadian Museums and institutions across North America included in the Museum Alliance Reciprocal Program and Reciprocal Organization of Associated Museums
*Benefit may not be offered in accordance with COVID-19 era health and safety guidelines.
Each gift made through the YPC program entitles you to a charitable tax receipt in the highest allowable amount within CRA guidelines.
YPC Events
The health and safety of our staff, volunteers and visitors remains our top priority. We're following the advice of public health authorities and making every effort to help ensure visits are enjoyable, entertaining and, above all, safe.
YPC events are designed to give you exclusive behind-the-scenes access to the ROM's curators, collections, galleries, research and exhibitions placing you at the centre of discovery. For those seeking to further their understanding of our world, there's no better way to explore your museum.
Young Patrons giving at the Explorer level ($1,000+) are welcome to bring a guest to events. YPC Members giving at the Adventurer level ($1,800+) receive additional invitations to select Royal Patrons Circle (RPC) events.
Upcoming Events:
RPC Tour of David Angelo's Modern Art Collections
Tuesday, July 12
Patrons Private Viewing – Fantastic Beasts: The Wonder of Nature
Saturday, July 23
YPC Exclusive: Summer Bash at Toronto Zoo
Thursday, August 18
7th Annual ROM Classic Golf Tournament
Monday, September 12
ROM Celebration Dinner
Thursday, September 15
Opening Party – Kent Monkman: Being Legendary
Thursday, October 6
YPC Exclusive: Japanese Ceramics Session with Akiko Takasue, Associate Curator, Japanese Art & Culture
November
Patrons Private Viewing – Canadian Modern: Design and Craft from ROM's Collections / Wildlife Photographer of the Year 2022
December
YPC Exclusive: Virtual Cookie Decorating Event
December
YPC Exclusive: YPC Vault Tour
January 2023
*All dates subject to change. Event RSVPs will be collected following an invitation by mail or email.
Contact Us
For more information or for assistance with your membership, please contact Sangjoon Park, Manager, Donor Circles at ypc@rom.on.ca or 416.586.5556.
Join the ROM Patron community online:
YPC Committee
Chair, Roy Tanaka, 2015
Vice Chair, Lori Goldberg, 2019
Ambassador Chair, Cristina Alvadane, 2007
Past Chair, Michael Lockhart, 2012
Edmund Chien, 2014
Liz English, 2010
Christina Ferris, 2017
Winniefred Kuang, 2021
Jeffrey Sax, 2021
Carolyn Slon, 2011
Claude Tambu, 2011
YPC Ambassadors
Layth Ashoo, 2020
Christopher Bozek, 2016
Elizabeth Cameron, 2019
Edison Chai, 2018
Redmond Chambers, 2019
Andrew Ellis, 2019
Gloria Kapuku, 2014
Tom Klosek, 2016
Andrea McLoughlin, 2016
Nacera Lawrence, 2017
Anshul Panday, 2018
Jennifer Pritchard, 2018
Sarah Salomon, 2014
Kristine Tkachenko, 2018
Angela Wallace, 2018
Curtis Yim, 2016