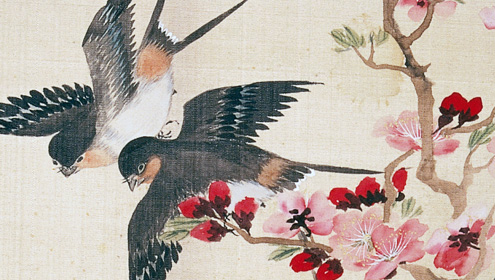 An endowment fund is similar to a charitable investment fund, where a donation is permanently invested and the income earned provides a sustained source of funding, vital to ROM's ongoing activities. These funds support ROM in many fundamental ways, including research expeditions, acquisitions, public and educational programs, curatorship and the purchase of equipment.
Endowment funds can be established during one's lifetime, at death through a gift under your will or a combination of the two. Named endowment funds are a meaningful way to commemorate a loved one, your involvement with ROM and your commitment to its future.
In setting up a personal named endowment fund with ROM, you have the ability to create your own special fund highlighting your passion at the Museum. This kind of fund represents the fulfillment of one's personal values and provides dependable revenue to help enhance and preserve Canada's world museum.
Ambrose Wah Hing Lo was fiercely proud of his cultural heritage and particularly loved Chinese history, visual art, music and opera. He often visited ROM's Chinese collections to savour the serenity of the Buddhist temple wall paintings in the Bishop White Gallery. In his memory, his partner created the Ambrose Wah Hing Lo Endowment Fund to support the acquisition of significant Chinese artifacts. Ambrose's legacy, through this fund, will be the enjoyment that these new works of Chinese art will bring to future generations of ROM visitors.