Celebrate the extraordinary work of three unique contemporary artists, Tazeen Qayyum, Sumaira Tazeen, and Reeta Saeed and learn about the impact the renowned National College of Art in Lahore has had on their careers. In this panel discussion, led by ROM Curator of Islamic Art & Culture, Fahmida Suleman, Qayyum, Tazeen and Saeed explore themes that have influenced their work, from personal experiences as immigrants, women, and racialized people in Canada to concerns around global politics and war.
This program marks a landmark donation of their artwork into ROM's collections in honour of Pakistan's 75th anniversary, supported by Ali Adil Khan.
This program is generously supported by the Dan Mishra South Asia Initiative.
Limited edition prints and coasters by Sumaira Tazeen on sale in the ROM Boutique. For more information contact shoprom@rom.on.ca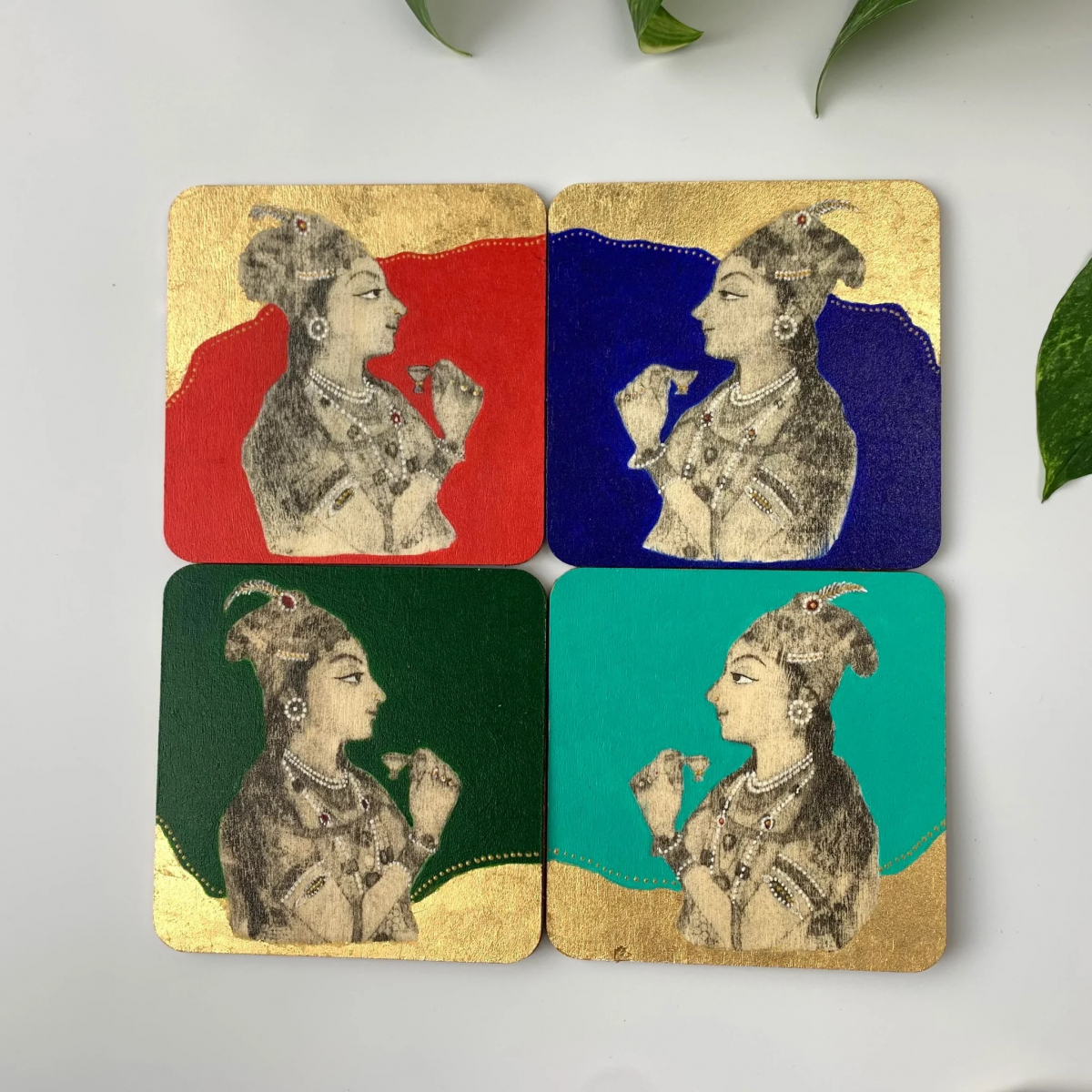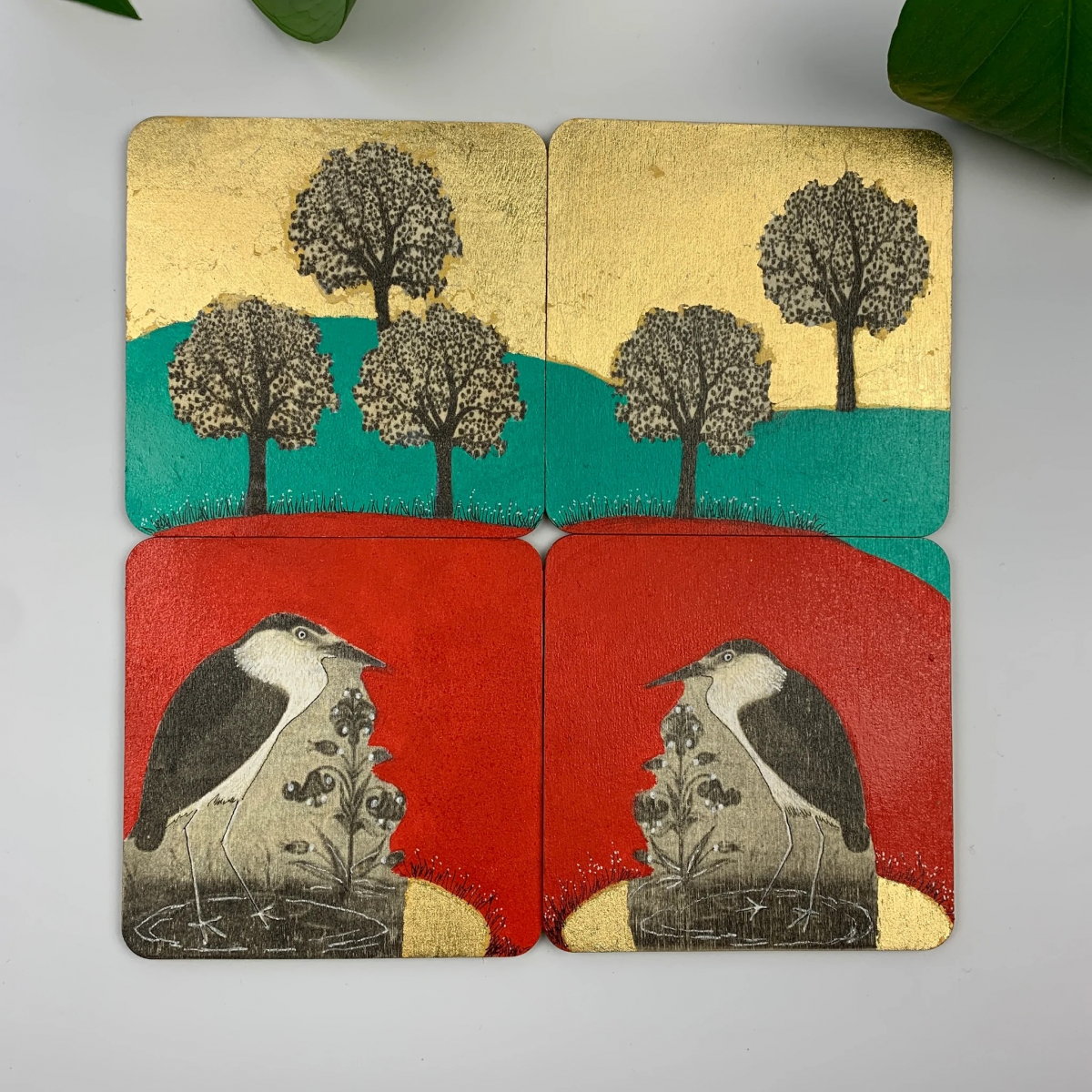 Tazeen Qayyum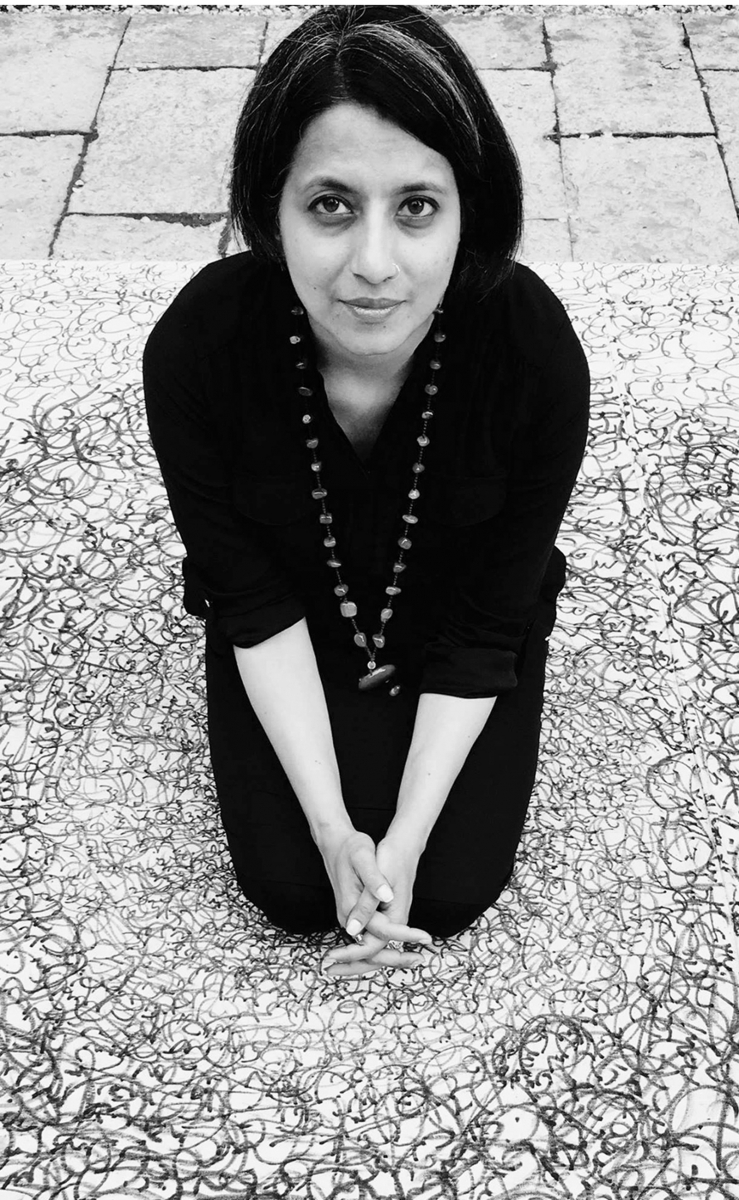 Tazeen Qayyum (she/her) is a Pakistani-Canadian, multidisciplinary artist. Trained as a miniature painter of South Asian and Persian traditions, Qayyum continues to explore new materials and processes through drawing, installation, sculpture, video and performance. Drawing from complex issues of belonging and displacement within a socio-political context, her art is a way for her to navigate identity and beliefs living in the diaspora. Qayyum's work has been exhibited across the globe and is included in the collections of The Robert McLaughlin Gallery, Oshawa, TD Canada Trust Permanent Collection, Toronto; Welt Museum, Vienna; Chinese Ministry of Foreign Affairs, Pengzhou, China; Doris McCarthy Gallery, University of Toronto; National Gallery of Amman, Jordan; and National Art Gallery, Nepal. Qayyum received her BFA in Visual Arts from the National College of Arts Lahore, Pakistan, 1996 and currently lives and works in Oakville, Canada.
Sumaira Tazeen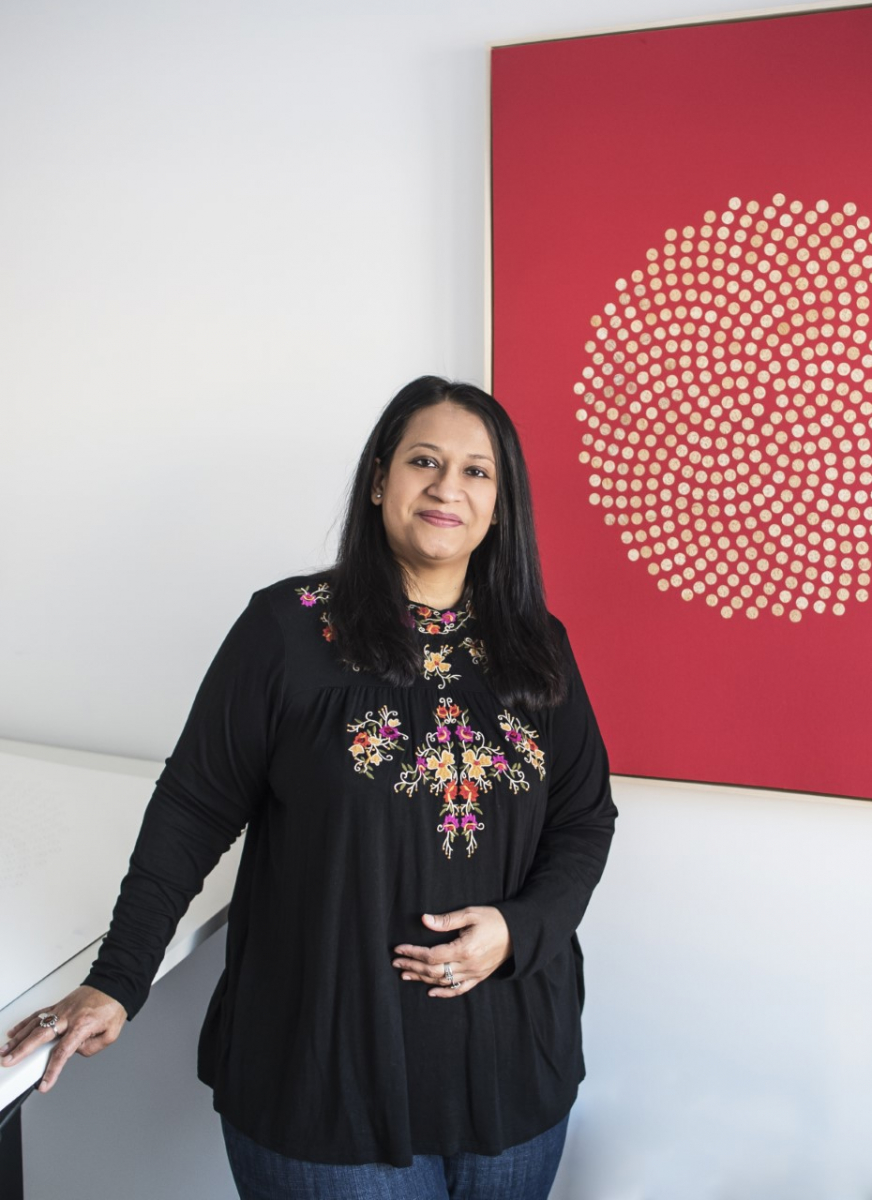 Sumaira Tazeen is a Canadian visual artist, educator and curator of Pakistani origin. She received her BFA in Miniature painting and Sculpture from the National College of Arts, Lahore in 1996. Since then, her work has been exhibited in established group and solo exhibitions across South Asia, the United States, Canada, Europe and the Middle East, and has been presented to such influential figures as Queen Elizabeth II and Princess Rania of Jordan. Her work is part of International public and private art collections. Tazeen is the recipient of a number of national and international awards.
Sumaira is continuing her practice in Canada. She has been selected as 2018 Artist in Residence for the City of Kitchener. She is showing in prestigious public art galleries like Art Gallery of Mississauga. She has curated a show at Royal Ontario Museum on South Asian heritage day (2013) and conducted specialized art workshops and courses at Aga Khan Museum, Toronto (2015 & 2022), Kitchener Waterloo Art Gallery and University of Waterloo (2018 till date).
Reeta Saeed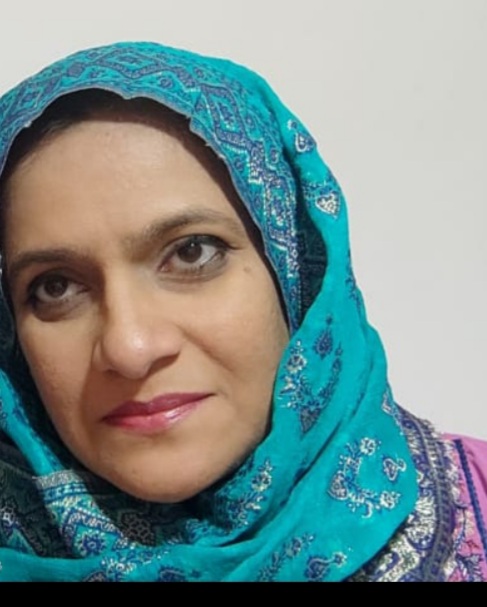 Reeta Saeed has been working as an independent artist since 2001. Her practices involve traditional miniature painting and the deconstruction of textile materials. She has worked with both techniques combined by stitching paintings in the miniature style inside de-constructed cotton scrims. Saeed's work highlights the importance of textiles while questioning its symbolic presence across ethnicity and religion.
Her work has been exhibited at the Museum of Contemporary Canadian Arts, Harbourfront Centre for the Arts, Fukuoka Asian Arts Museum, Academy of Arts Honolulu, Fridericianum Museum Kassel, Musee des Beaux Arts Rouen, and Apex Arts NYC. She participated the OrganHaus Artist Residency in China and the Omi International Residency in New York. At her Swing Space residency with Lower Manhattan Cultural Council, Saeed created a site-specific installation reflecting the historical and environmental context of the island within an urban landscape.
Fahmida Suleman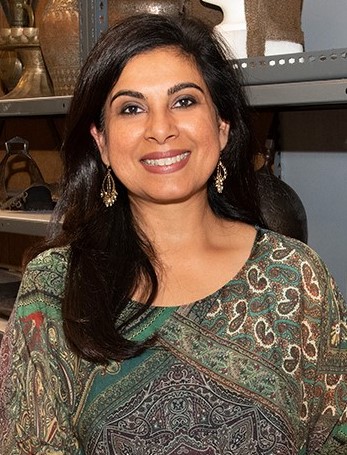 Fahmida Suleman joined the ROM in January 2019 after spending 24 years in the UK studying Islamic art and archaeology at Oxford University and working at the British Museum as the Phyllis Bishop Curator for the Modern Middle East. She specializes in religious iconography, Islamic ceramics, and the arts of medieval Egypt. Most recently, she published a book on textiles from the Middle East and Central Asia and, once the pandemic is over, she will resume her field research on the silver jewelry traditions of the Sultanate of Oman.
Recorded November 27, 2022