Level 2, James and Louise Temerty Galleries of the Age of Dinosaurs
Included with museum admission
About
Visit the ROM to see a dinosaur discovery, recently named, Wendiceratops pinhornensis.
One of the oldest members of the horned dinosaur family Ceratopsidae, which includes the famous Triceratops, the new dinosaur lived during the Late Cretaceous, 79 million years ago, in what is now the Milk River badlands of southern Alberta. Dinosaurs from this time are poorly understood compared to those from the later rocks of Dinosaur Provincial Park or the Drumheller region.
Horned dinosaur species differ from one another mainly by the arrangement of horns on their faces and neck shields, and in this respect, Wendiceratops was among the most ornamented species in this group. It reached approximately 7 metres in length and 1.5 metres in height, and weighed in at roughly 2,000 kilograms. It lived alongside other ceratopsid species, as well as tyrannosaurids, duckbills, and armored dinosaurs.
The bones of Wendiceratops pinhornensis were discovered by renowned fossil finder Wendy Sloboda in 2010, and excavated over the following three field seasons by the ROM's Dr. David Evans and Dr. Michael Ryan of the Cleveland Museum of Natural History as part of their Southern Alberta Dinosaur Project, which has introduced six new species to Canada's list of dinosaurs in the last five years.
A special thanks to Lori Taraba of Niagara Falls for helping us to nickname our newest dinosaur, Cornelius!
Follow @ROMPalaeo on Twitter for more dino discoveries.
This discovery was featured on Dino Hunt Canada on History Canada.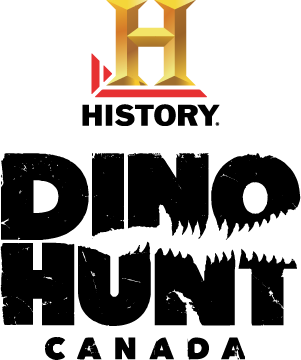 Highlights
Interested in reading more about the fantastic new Dino discovery?
Dino Hunt Canada is organized by the Royal Ontario Museum, Shaw Media, Secret Location and Cream Productions.