About this project
The ROM's Online Collection opens the Museum to everyone, anywhere in the world.
With thousands of items currently logged in its database, ROM's Online Collections is an ongoing project to digitally archive the Museum's physical collections and make them accessible for all. We are adding new objects all the time with the goal of having 100,000 ROM objects available in this database.
You can search for specific objects by name, browse galleries by category or geography, make personal collections or view others'.
The breadth and depth of collections will continue to grow and evolve. A team of photographers continues to digitise objects, and ROM experts, both staff and volunteers, will continue to add treasures held in the ROM's collections, and also new acquisitions, to the online collection. With a collection as large and diverse as the ROM's, we do not have the foremost expertise in every aspect of every discipline. As a result, the records for some objects may be catalogued using old records in order to make them public, and may not yet reflect the most current state of knowledge. Hence, we cannot guarantee the accuracy of this data and it must be used at the user's own risk.
This project was made possible through the generous support of Nancy and Jon Love.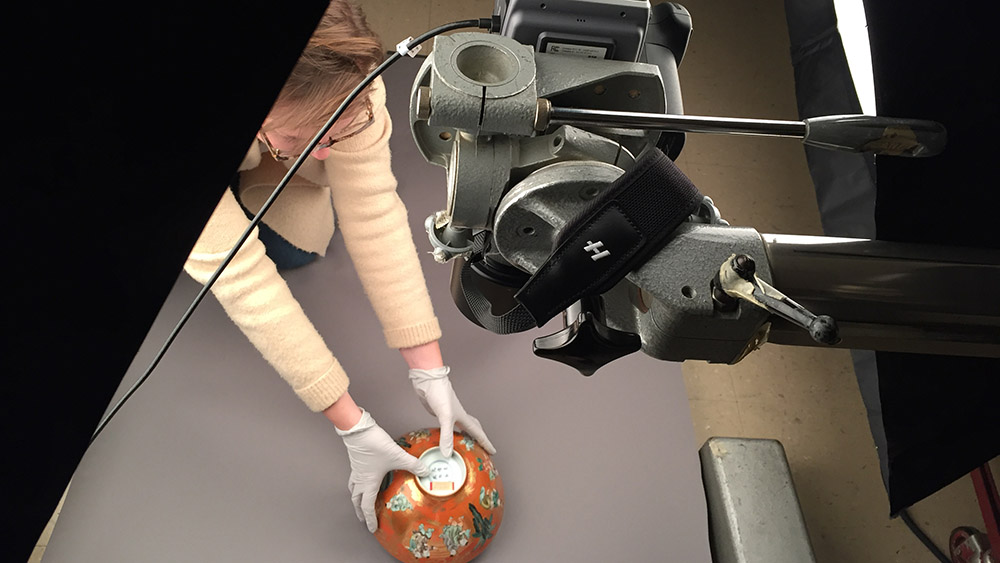 Images in the ROM Online Collection
The ROM is in the process of digitizing its collection, and images on the website are being updated regularly. We have chosen to post all available images until new photography becomes available. Some of the images are not suitable for publication and are not available as a high resolution image file.
Please refer to the ROM Collections' Terms of Use for more information on copyright, requesting permission and third party materials.
For information on and permission to use ROM images, including licensing requests, and other ROM media such as film or video, please contact:
Rights & Reproductions
Tel.: 416.586.5590
Fax: 416.586.5642
E-mail: images@rom.on.ca
Place an image request