#ThrowbackThursday: Working on the Weekend
Posted: July 6, 2017 - 14:45 , by
ROM
Categories:
None | Comments () |
Comment
In September, 1971, the ROM opened the landmark exhibition Keep Me Warm One Night, a kaleidoscopic display of over 500 pieces of Canadian handweaving. It was the culmination of decades of pioneering research and collecting by the ROM curatorial powerhouse duo 'Burnham and Burnham', aka Dorothy K. Burnham and Harold B. Burnham.
To kick off the one-year count down to the ROM's conference, Cloth Cultures (November 10-12, 2017), which will commemorate Dorothy Burnham's many legacies, and to mark Canada's approaching 2017 Sesquicentennial, we will be posting bi-weekly excerpts from Dorothy's journal of Keep Me Warm One Night. We hope you will enjoy this unofficial glimpse into the bygone days of the ROM, and into the pioneering days of textile studies.
---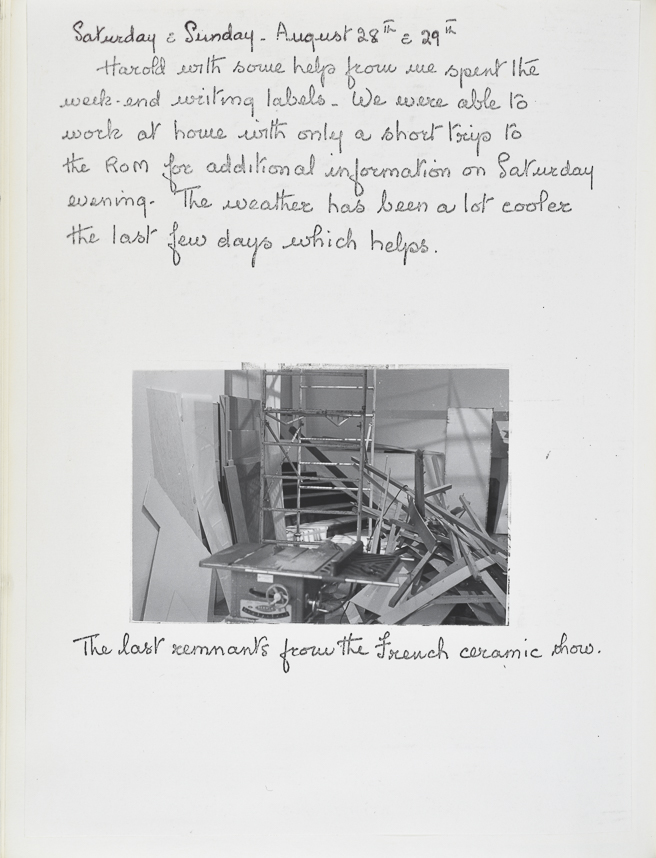 Transcript:
Saturday & Sunday - August 28th & 29th
Harold with some help from me spent the week-end writing labels. We were able to work at home with only a short trip to the ROM for additional information on Saturday evening. The weather has been a lot cooler the last few days which helps.
The last remnants from the French ceramic show.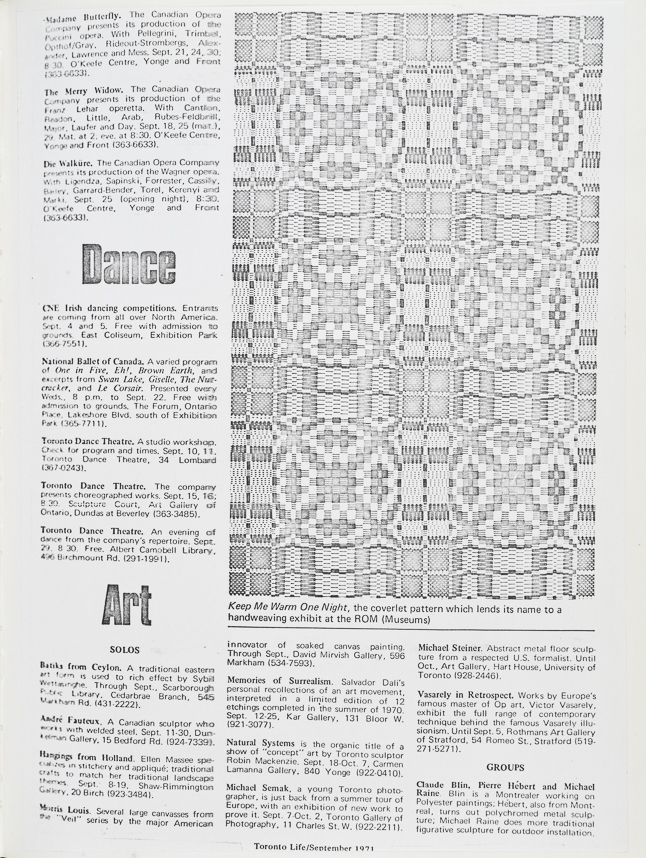 Transcript:
Charlote in the Study Room getting the linens pressed - fussy but very rewarding
Harold arranging one of the linen cases. This really is one of the worst job because one slip and the piece has to be pressed again.