#ThrowbackThursday: Typewriters and Cranky Looms
Posted: February 16, 2017 - 14:55 , by
ROM
In September, 1971, the ROM opened the landmark exhibition Keep Me Warm One Night, a kaleidoscopic display of over 500 pieces of Canadian handweaving. It was the culmination of decades of pioneering research and collecting by the ROM curatorial powerhouse duo 'Burnham and Burnham', aka Dorothy K. Burnham and Harold B. Burnham.
To kick off the one-year count down to the ROM's conference, Cloth Cultures (November 10-12, 2017), which will commemorate Dorothy Burnham's many legacies, and to mark Canada's approaching 2017 Sesquicentennial, we will be posting bi-weekly excerpts from Dorothy's journal of Keep Me Warm One Night. We hope you will enjoy this unofficial glimpse into the bygone days of the ROM, and into the pioneering days of textile studies.
---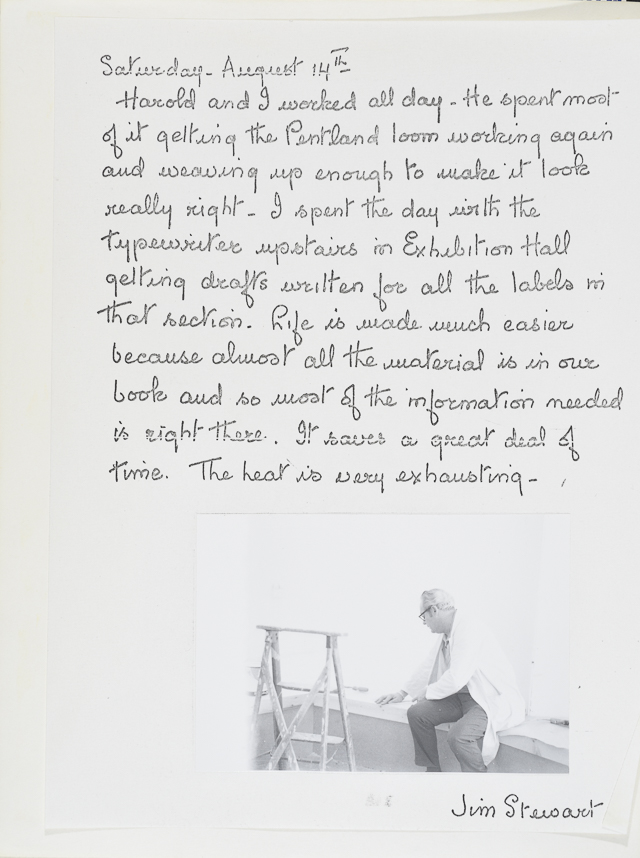 Transcript:
Saturday - August 14th
Harold and I worked all day - He spent most of it getting the Pentland loom working again and weaving up enough to make it look really right - I spent the day with the typewriter upstairs in Exhibition Hall getting drafts written for all the labels in that section. Life is made much easier because almost all the material is in our book and so most of the information needed is right there. It saves a great deal of time. The heat is very exhausting -
Jim Stewart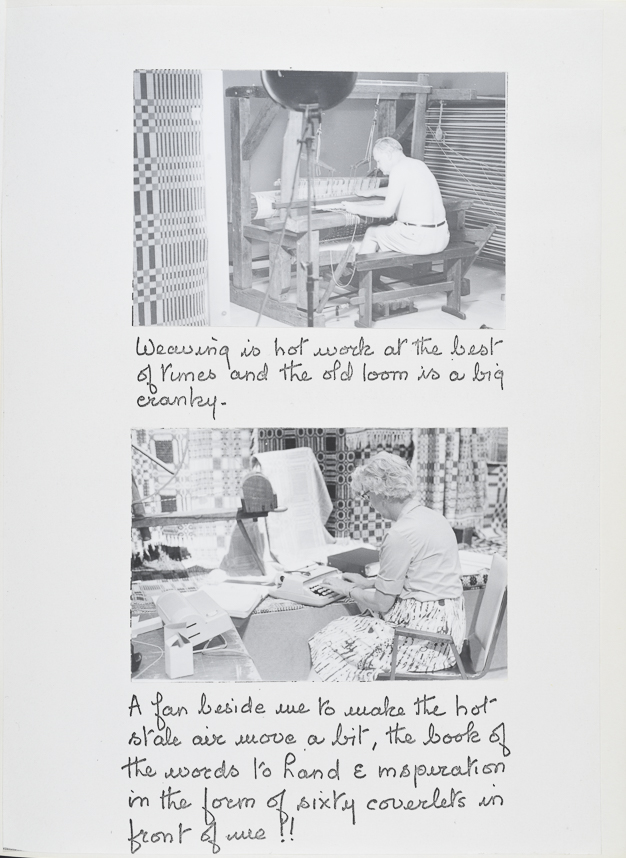 Transcript:
Weaving is hot work at the best of times and the old loom is a bit cranky.
A fan beside me to make the hot stale air move a bit, the book of the words to [land?] & inspiration in the form of sixty coverlets in front of me!!