#ThrowbackThursday: Thank Goodness
Posted: April 13, 2017 - 10:00 , by
ROM
In September, 1971, the ROM opened the landmark exhibition Keep Me Warm One Night, a kaleidoscopic display of over 500 pieces of Canadian handweaving. It was the culmination of decades of pioneering research and collecting by the ROM curatorial powerhouse duo 'Burnham and Burnham', aka Dorothy K. Burnham and Harold B. Burnham.
To kick off the one-year count down to the ROM's conference, Cloth Cultures (November 10-12, 2017), which will commemorate Dorothy Burnham's many legacies, and to mark Canada's approaching 2017 Sesquicentennial, we will be posting bi-weekly excerpts from Dorothy's journal of Keep Me Warm One Night. We hope you will enjoy this unofficial glimpse into the bygone days of the ROM, and into the pioneering days of textile studies.
---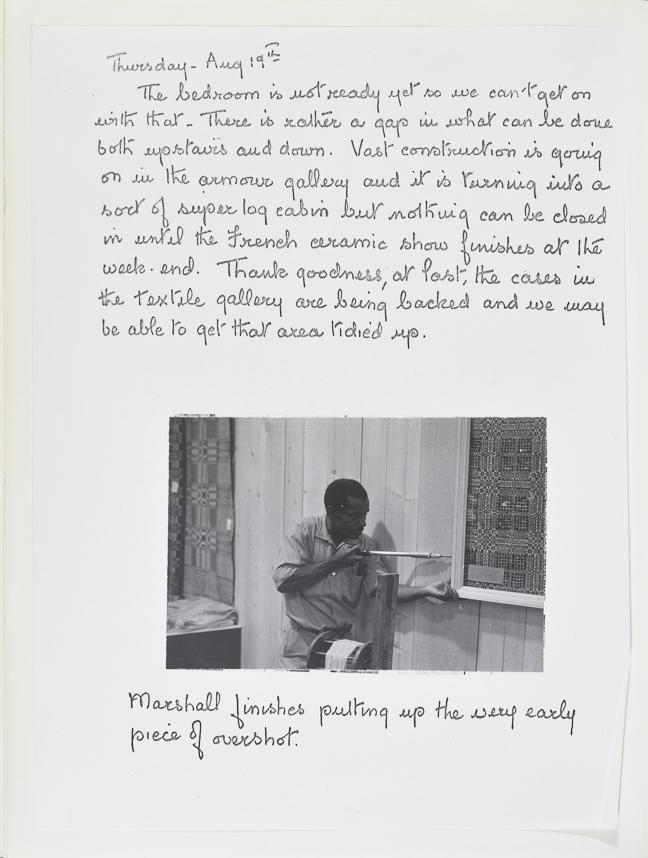 Transcript:
Thursday - Aug 19th
The bedroom is not ready yet so we can't get on with that- There is rather a gap in what can be done both upstairs and down. Vast construction is going on in the armour gallery and it is turning into a sort of super log cabin but nothing can be closed in until the French ceramic show finishes at the week-end. Thank goodness, at last, the cases in the textile gallery are being backed and we may be able to get that area tidied up.
Marshall finishes putting up the very early piece of overshot.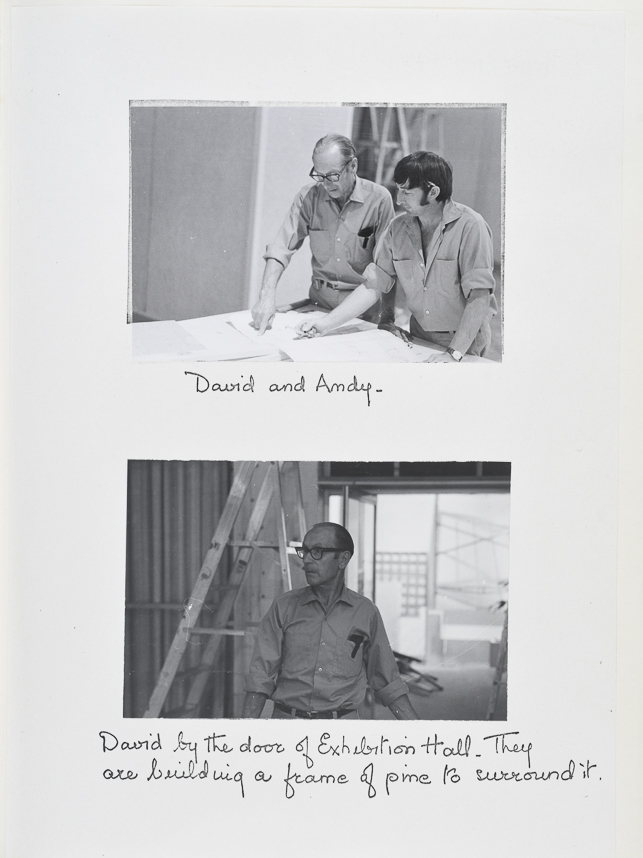 Transcript:
David and Andy
David by the door of Exhibition Hall. They are building a frame of pine to surround it.