#ThrowbackThursday: Stippling the Walls
Posted: January 19, 2017 - 12:00 , by
ROM
In September, 1971, the ROM opened the landmark exhibition Keep Me Warm One Night, a kaleidoscopic display of over 500 pieces of Canadian handweaving. It was the culmination of decades of pioneering research and collecting by the ROM curatorial powerhouse duo 'Burnham and Burnham', aka Dorothy K. Burnham and Harold B. Burnham.
To kick off the one-year count down to the ROM's conference, Cloth Cultures (November 10-12, 2017), which will commemorate Dorothy Burnham's many legacies, and to mark Canada's approaching 2017 Sesquicentennial, we will be posting bi-weekly excerpts from Dorothy's journal of Keep Me Warm One Night. We hope you will enjoy this unofficial glimpse into the bygone days of the ROM, and into the pioneering days of textile studies.
---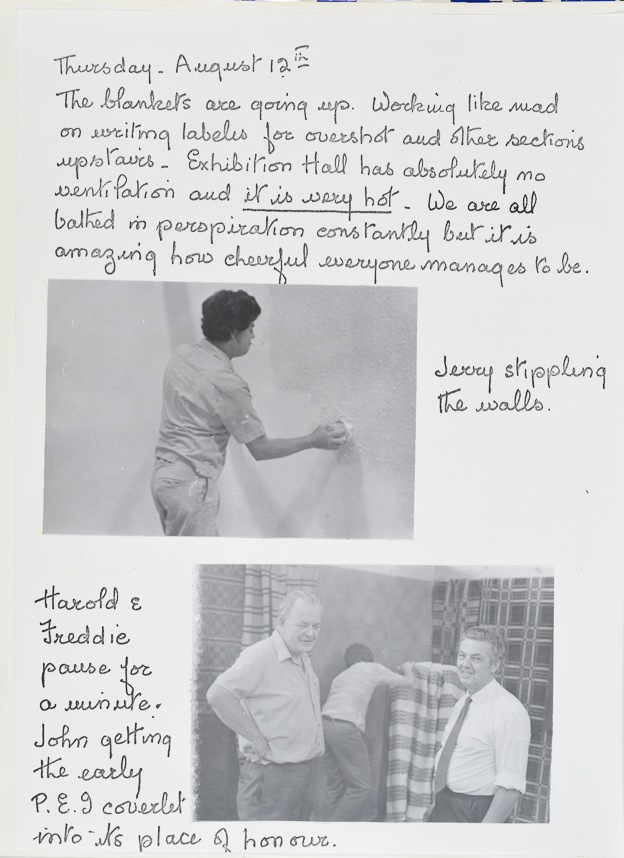 Transcript:
Wednesday - August 12th
The blankets are going up. Working like mad on writing labels for overshot and other sections upstairs. Exhibition Hall has absolutely no ventilation and it is very hot. We are all bathed in perspiration constantly but it is amazing how cheerful everyone manages to be.
Jerry stippling the walls.
Harold & Freddie pause for a minute. John getting the early P.E.J. coverlet into its place of honour.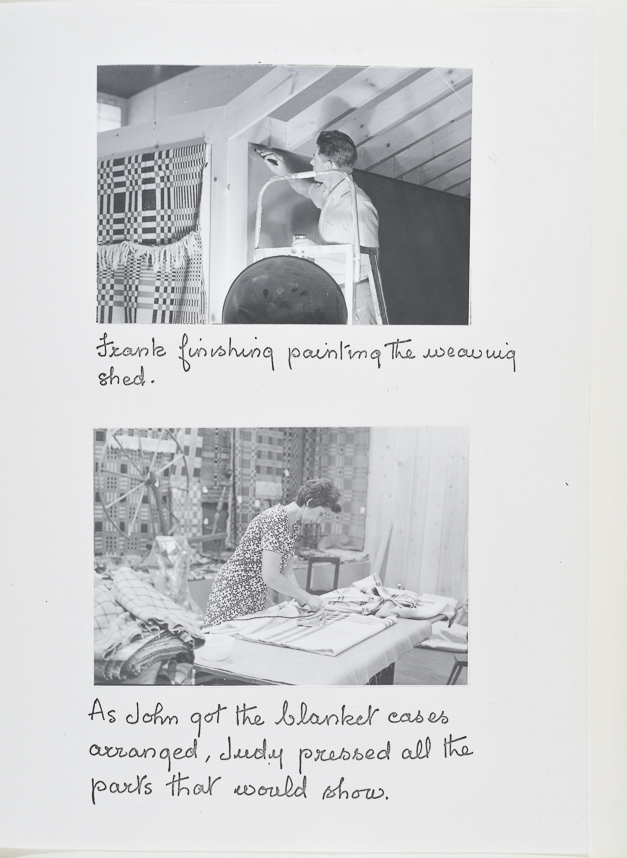 Transcript:
Frank finishing painting the weaving shed.
As John got the blanket cases arranged, Judy pressed all the parts that would show.