#ThrowbackThursday: Still More Labels
Posted: August 17, 2017 - 10:00 , by
ROM
In September, 1971, the ROM opened the landmark exhibition Keep Me Warm One Night, a kaleidoscopic display of over 500 pieces of Canadian handweaving. It was the culmination of decades of pioneering research and collecting by the ROM curatorial powerhouse duo 'Burnham and Burnham', aka Dorothy K. Burnham and Harold B. Burnham.
To kick off the one-year count down to the ROM's conference, Cloth Cultures (November 10-12, 2017), which will commemorate Dorothy Burnham's many legacies, and to mark Canada's approaching 2017 Sesquicentennial, we will be posting bi-weekly excerpts from Dorothy's journal of Keep Me Warm One Night. We hope you will enjoy this unofficial glimpse into the bygone days of the ROM, and into the pioneering days of textile studies.
---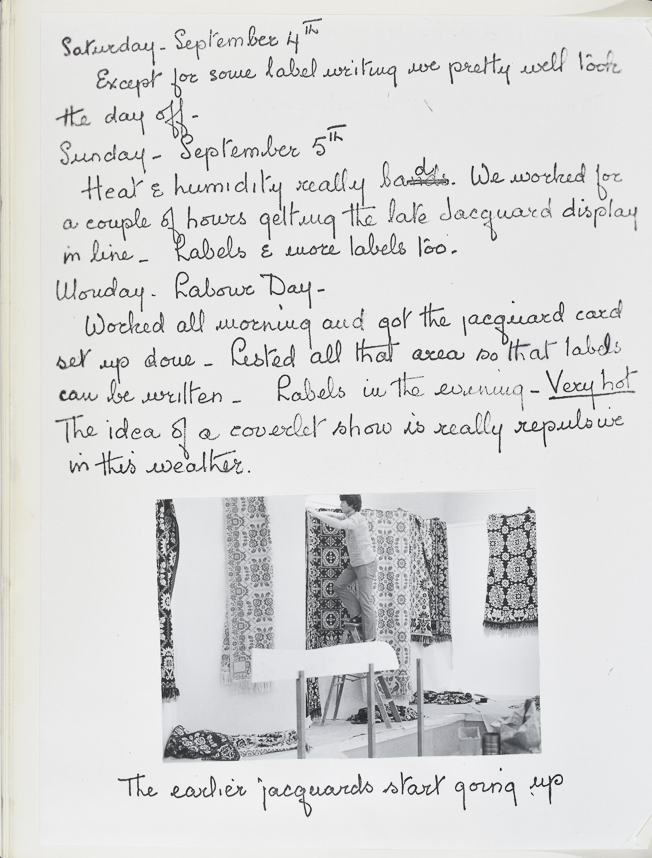 Transcript:
Saturday - September 4th
Except for some label writing we pretty well took the day off.
Sunday - September 5th
Heat & humidity reall bad. We worked for a couple of hours getting the late Jacquard display in line - Labels & more labels too.
Monday - Labour Day -
Worked all morning and got the jacquard card set up done. Lestedall that area so that labels can be written. Labels in the evening - Very hot
The idea of a coverlet show is really repulsive in this weather.
The earlier jacquards start going up

Transcript:
Nora back in her old corner with labels and still more labels.
Ivan supported by one of our horses!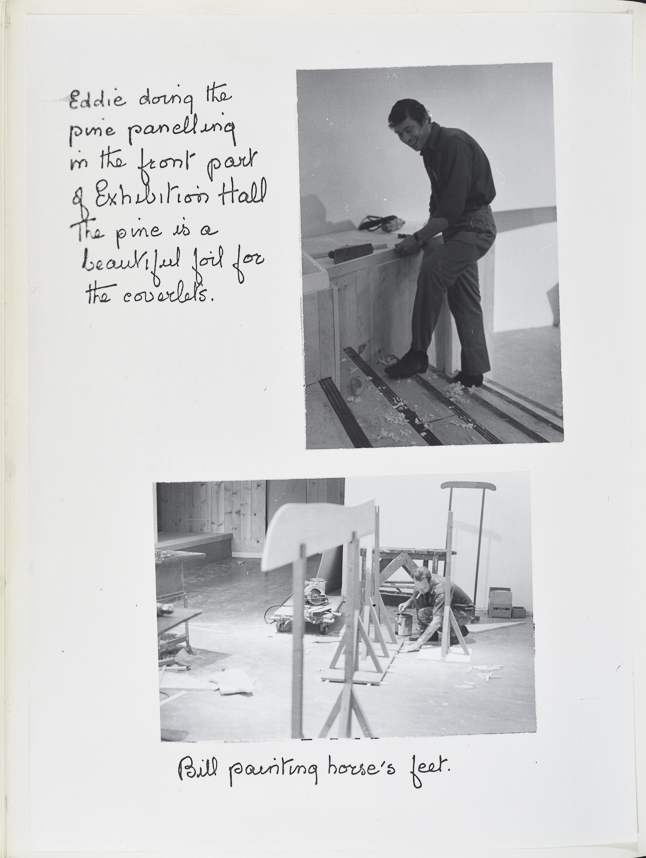 Transcript:
Eddie doing the pine panelling in the front part of Exhibition Hall
The pine is a beautiful foil for the coverlets.
Bill painting horse's feet.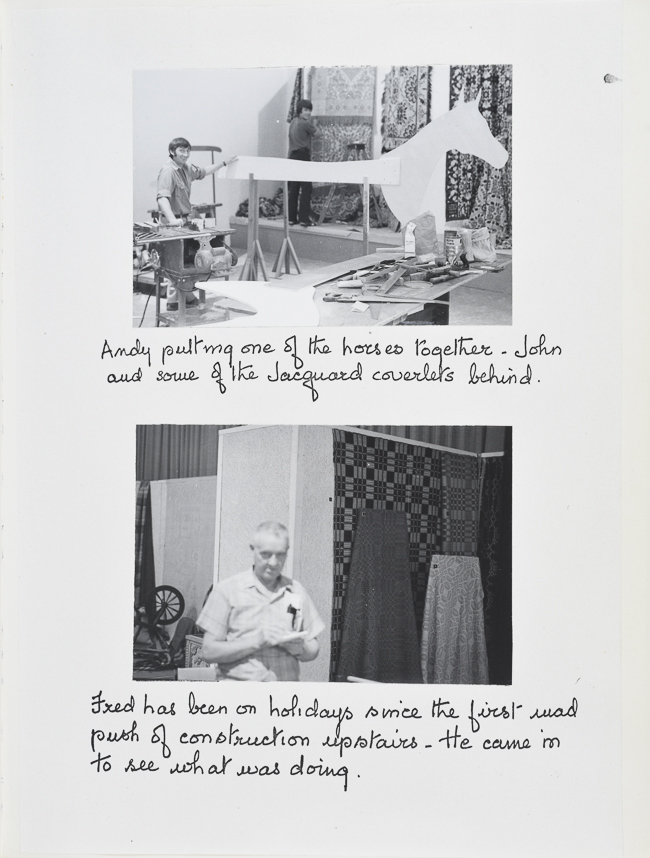 Transcript:
Andy putting one of the horses together. John and some of the Jacquard coverlets behind.
Fred has been on holidays since the first mad push of construction upstairs. He came into see what was doing.