#ThrowbackThursday: Quite a Feat
Posted: February 2, 2017 - 15:13 , by
ROM
In September, 1971, the ROM opened the landmark exhibition Keep Me Warm One Night, a kaleidoscopic display of over 500 pieces of Canadian handweaving. It was the culmination of decades of pioneering research and collecting by the ROM curatorial powerhouse duo 'Burnham and Burnham', aka Dorothy K. Burnham and Harold B. Burnham.
To kick off the one-year count down to the ROM's conference, Cloth Cultures (November 10-12, 2017), which will commemorate Dorothy Burnham's many legacies, and to mark Canada's approaching 2017 Sesquicentennial, we will be posting bi-weekly excerpts from Dorothy's journal of Keep Me Warm One Night. We hope you will enjoy this unofficial glimpse into the bygone days of the ROM, and into the pioneering days of textile studies.
---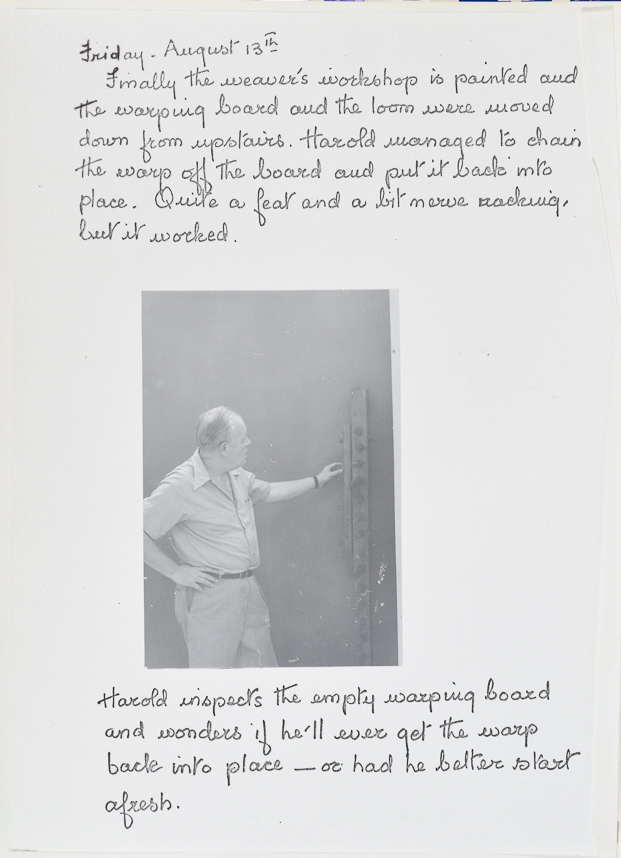 Transcript:
Wednesday - August 13th
Finally the weaver's workshop is painted and the warping board and the loom were moved down from upstairs. Harold managed to chain the warp off the board and put it back into place. Quite a feat and a bit nerve racking, but it worked.
Harold inspects the empty warping board and wonders if he'll ever get the warp back into place - or had he better start afresh.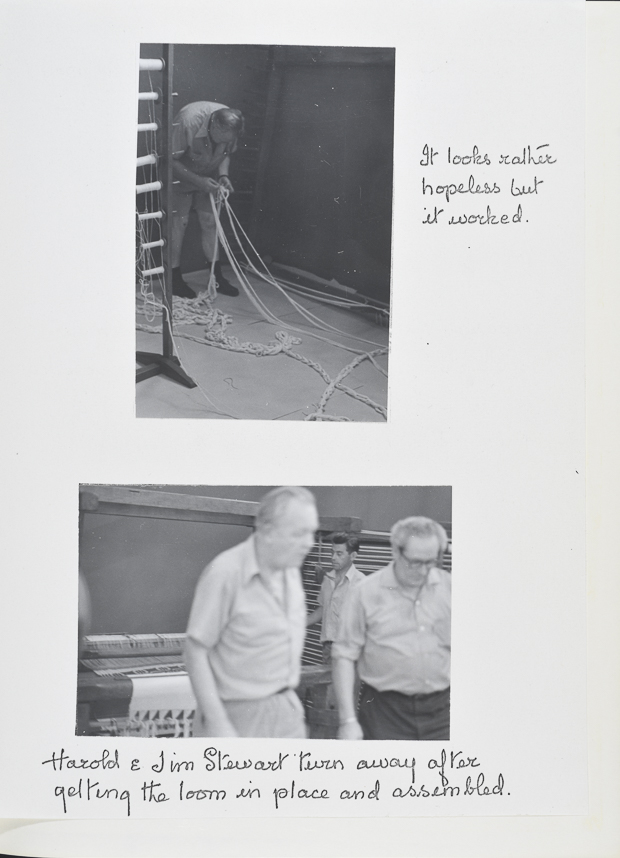 Transcript:
It looks rather hopeless but it worked.
Harold & Jim Stewart turn away after getting the loom in place and assembled.