#ThrowbackThursday: Place of Honour
Posted: October 26, 2017 - 10:00 , by
ROM
In September, 1971, the ROM opened the landmark exhibition Keep Me Warm One Night, a kaleidoscopic display of over 500 pieces of Canadian handweaving. It was the culmination of decades of pioneering research and collecting by the ROM curatorial powerhouse duo 'Burnham and Burnham', aka Dorothy K. Burnham and Harold B. Burnham.
To kick off the one-year count down to the ROM's conference, Cloth Cultures (November 10-12, 2017), which will commemorate Dorothy Burnham's many legacies, and to mark Canada's approaching 2017 Sesquicentennial, we will be posting bi-weekly excerpts from Dorothy's journal of Keep Me Warm One Night. We hope you will enjoy this unofficial glimpse into the bygone days of the ROM, and into the pioneering days of textile studies.
---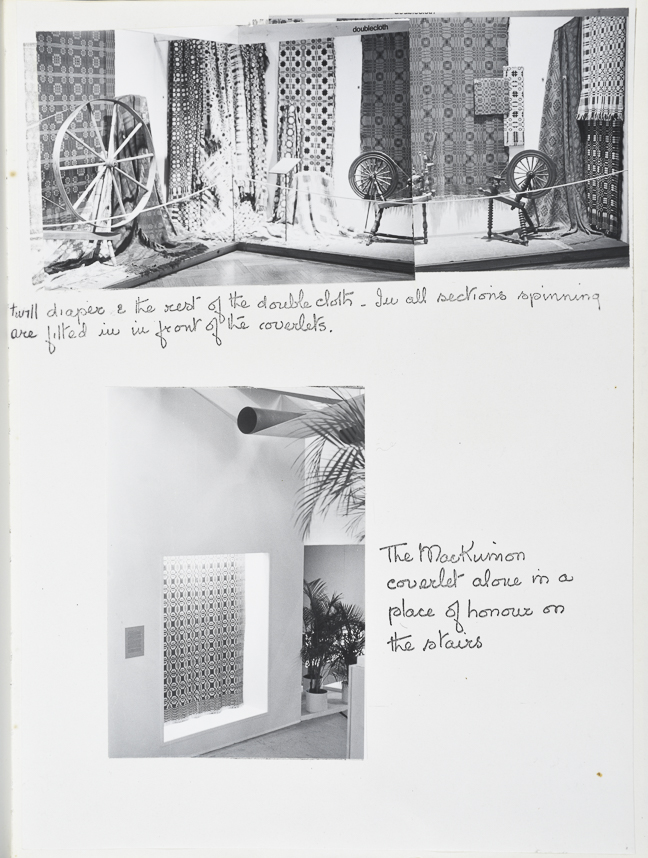 Transcript:
Twill diaper & the rest of the double cloth. In all sections spinning fitted in in front of the coverlets.
The MacKinnon coverlet alone in a place of honour on the stairs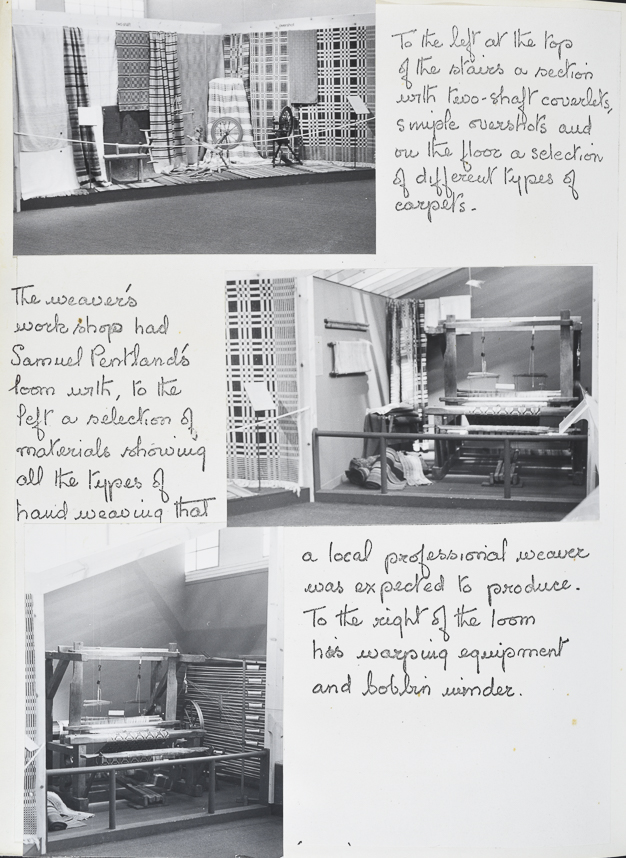 Transcript:
To the left at the top of the stairs a section with two-shaft coverlets, simple overshots and on the floor a selection of different types of carpets.
The weavers work shop had Samuel Pentland's loom with, to the left a selection of materials showing all the types of hand weaving that a local professional weaver was expected to produce. To the right of the loom his warping equipment and bobbin winder.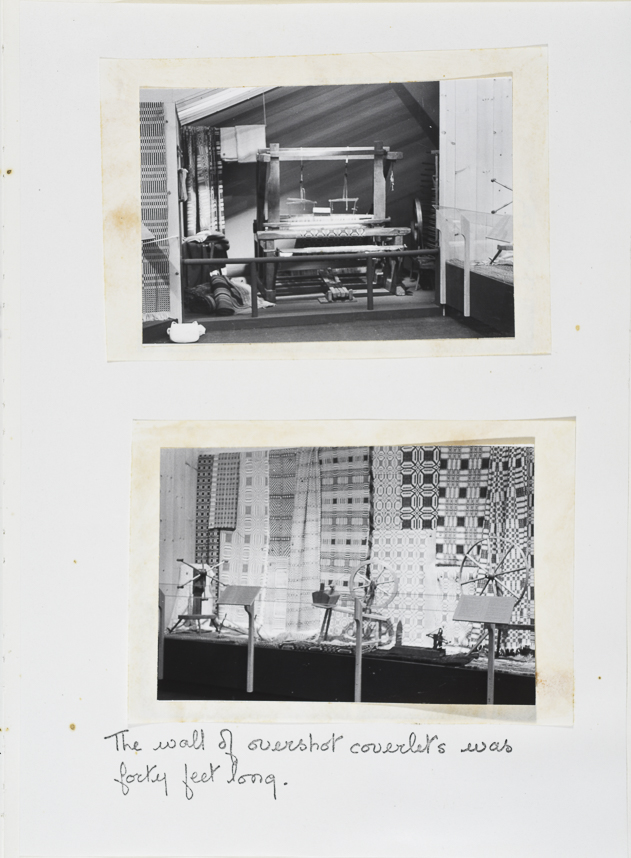 Transcript:
The wall of overshot coverlets was forty feet long.