#ThrowbackThursday: Needle and Thread
Posted: January 5, 2017 - 10:00 , by
ROM
In September, 1971, the ROM opened the landmark exhibition Keep Me Warm One Night, a kaleidoscopic display of over 500 pieces of Canadian handweaving. It was the culmination of decades of pioneering research and collecting by the ROM curatorial powerhouse duo 'Burnham and Burnham', aka Dorothy K. Burnham and Harold B. Burnham.
To kick off the one-year count down to the ROM's conference, Cloth Cultures (November 10-12, 2017), which will commemorate Dorothy Burnham's many legacies, and to mark Canada's approaching 2017 Sesquicentennial, we will be posting bi-weekly excerpts from Dorothy's journal of Keep Me Warm One Night. We hope you will enjoy this unofficial glimpse into the bygone days of the ROM, and into the pioneering days of textile studies.
---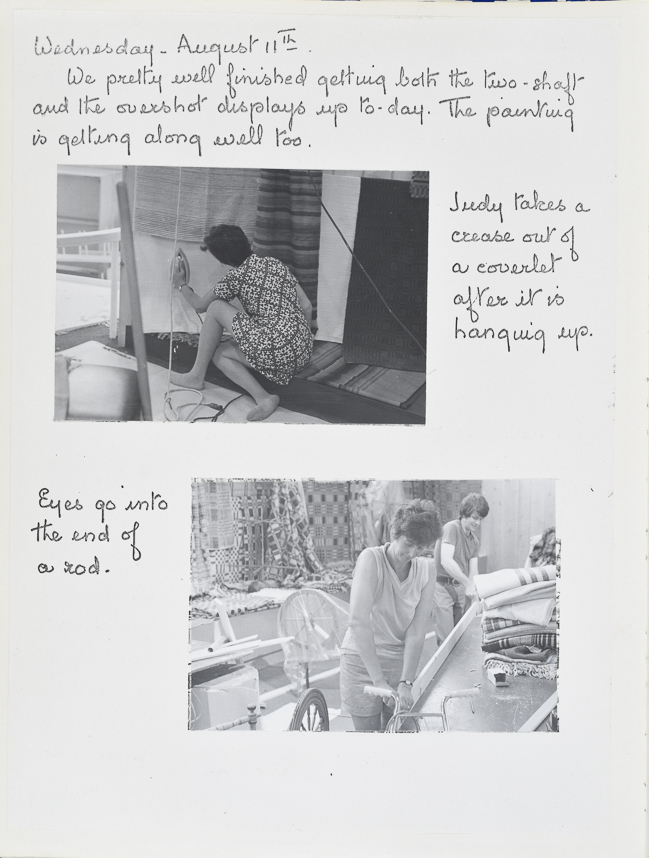 Transcript:
Wednesday - August 11th
We pretty well finished getting both the two-shaft and the overshot displays up to-day. The painting is getting along well too.
Judy takes a crease out of a coverlet after it is hanging up.
Eyes go into the end of a rod.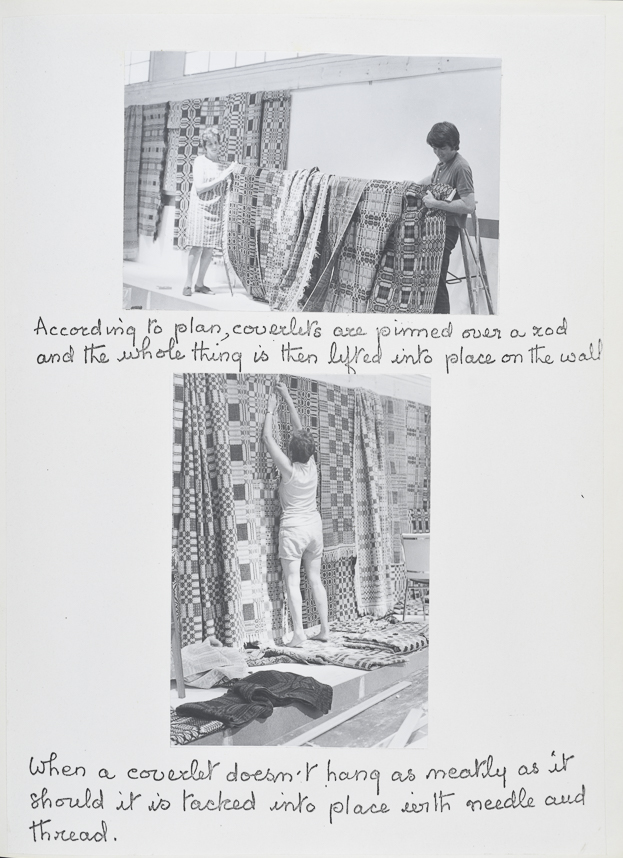 Transcript:
According to plan, coverlets are pinned over a rod and the whole thing is then lifted into place on the wall
When a coverlet doesn't hang as neatly as it should it is tacked into place with needle and thread.