#ThrowbackThursday: Nearly Finished
Posted: September 14, 2017 - 10:10 , by
ROM
In September, 1971, the ROM opened the landmark exhibition Keep Me Warm One Night, a kaleidoscopic display of over 500 pieces of Canadian handweaving. It was the culmination of decades of pioneering research and collecting by the ROM curatorial powerhouse duo 'Burnham and Burnham', aka Dorothy K. Burnham and Harold B. Burnham.
To kick off the one-year count down to the ROM's conference, Cloth Cultures (November 10-12, 2017), which will commemorate Dorothy Burnham's many legacies, and to mark Canada's approaching 2017 Sesquicentennial, we will be posting bi-weekly excerpts from Dorothy's journal of Keep Me Warm One Night. We hope you will enjoy this unofficial glimpse into the bygone days of the ROM, and into the pioneering days of textile studies.
---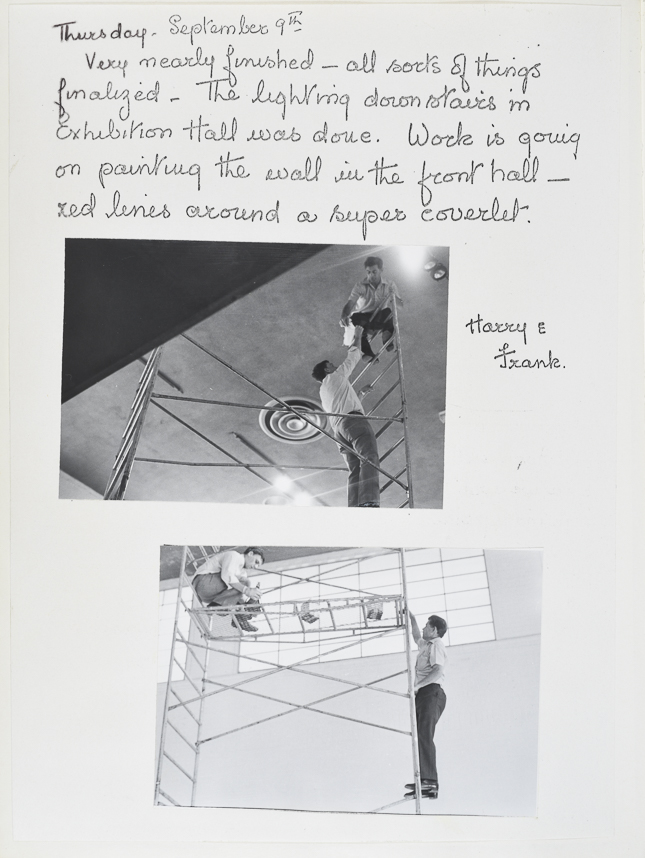 Transcript:
Thursday - September 9th
Very nearly finished - all sorts of things finalized. The lighting downstairs in Exhibition Hall was done. Work is going on painting the wall in the front hall - red lines around a super coverlet.
Harry & Frank.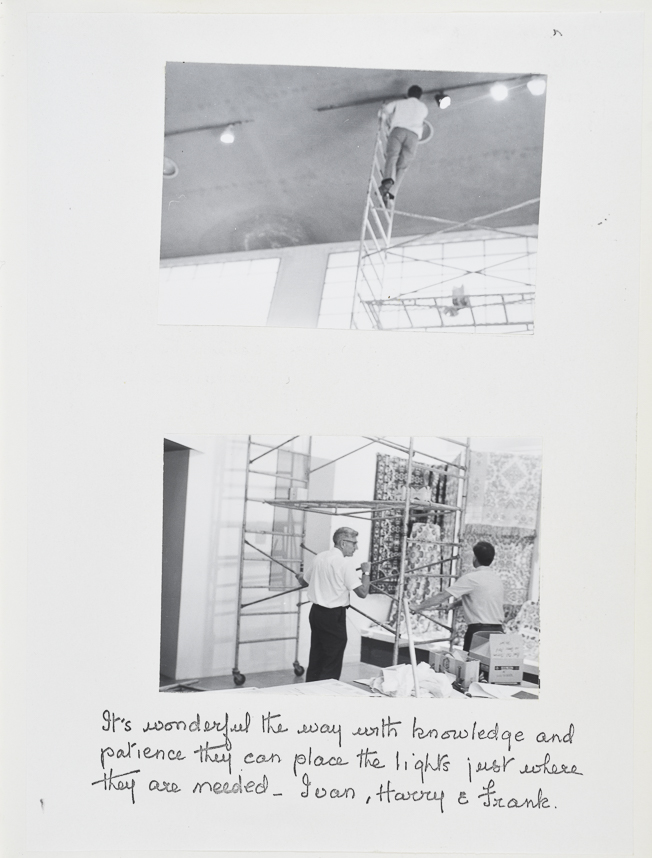 Transcript:
It's wonderful the way with knowledge and patience they can place the lights just where they are needed - Ivan, Harry & Frank.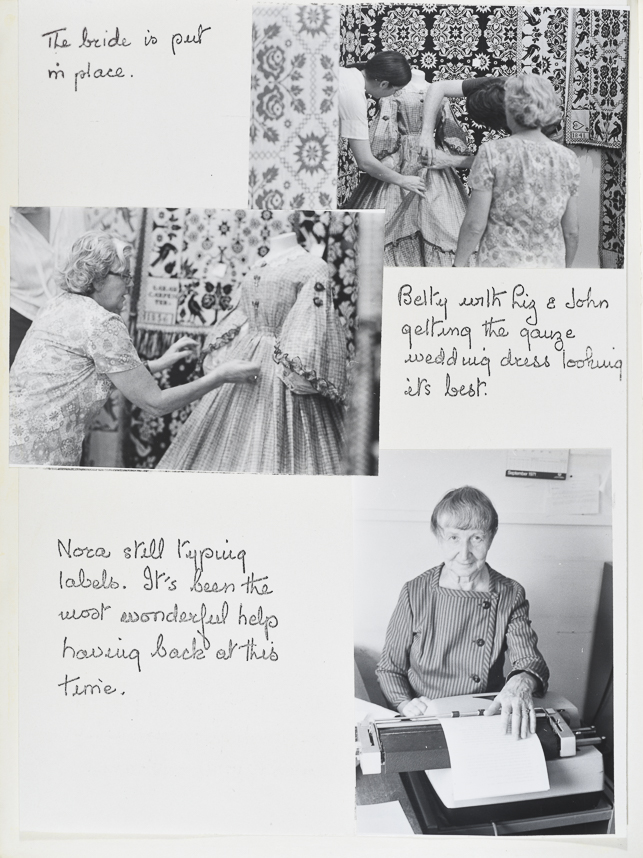 Transcript:
The bride is put in place.
Betty with Liz & John getting the gauze wedding dress looking its best.
Nora still typing labels. It's been the most wonderful help having back at this time.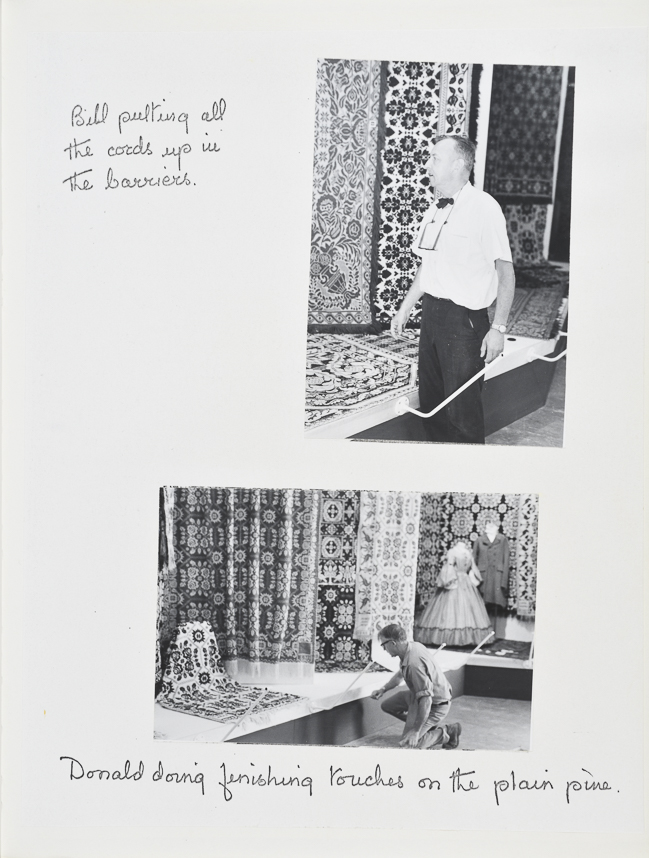 Transcript:
Bill putting the cords up in the barriers.
Donald doing finishing touches on the plain pine.