#ThrowbackThursday: Fussy but Rewarding
Posted: June 15, 2017 - 16:25 , by
ROM
In September, 1971, the ROM opened the landmark exhibition Keep Me Warm One Night, a kaleidoscopic display of over 500 pieces of Canadian handweaving. It was the culmination of decades of pioneering research and collecting by the ROM curatorial powerhouse duo 'Burnham and Burnham', aka Dorothy K. Burnham and Harold B. Burnham.
To kick off the one-year count down to the ROM's conference, Cloth Cultures (November 10-12, 2017), which will commemorate Dorothy Burnham's many legacies, and to mark Canada's approaching 2017 Sesquicentennial, we will be posting bi-weekly excerpts from Dorothy's journal of Keep Me Warm One Night. We hope you will enjoy this unofficial glimpse into the bygone days of the ROM, and into the pioneering days of textile studies.
---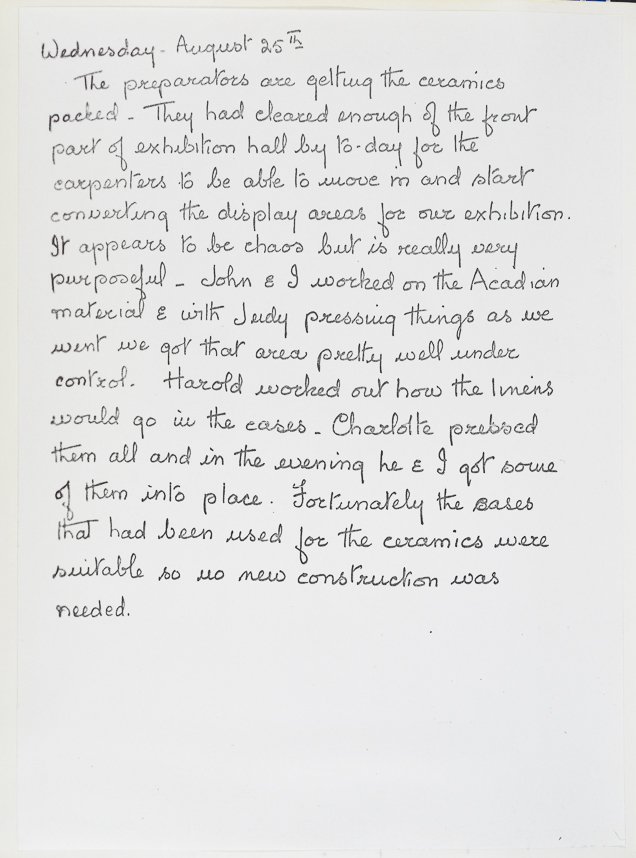 Transcript:
Wednesday - August 25th
The preparators ar egetting the ceramics packed. They had cleaned enough of the front part of exhibition hall by to-day for the carpenters to be able to move in and start converting the display areas for our exhibition. It appears to be chaos but is really very purposeful - John & I worked on the Acadian material & with Judy pressing things as we went we got that area pretty well under control. Harold worked out how the linens would go in the cases - Charlotte pressed them all and in the evening he & I got some of them into place. Fortunately the cases that had been used for the ceramics were suitable so no new construction was needed.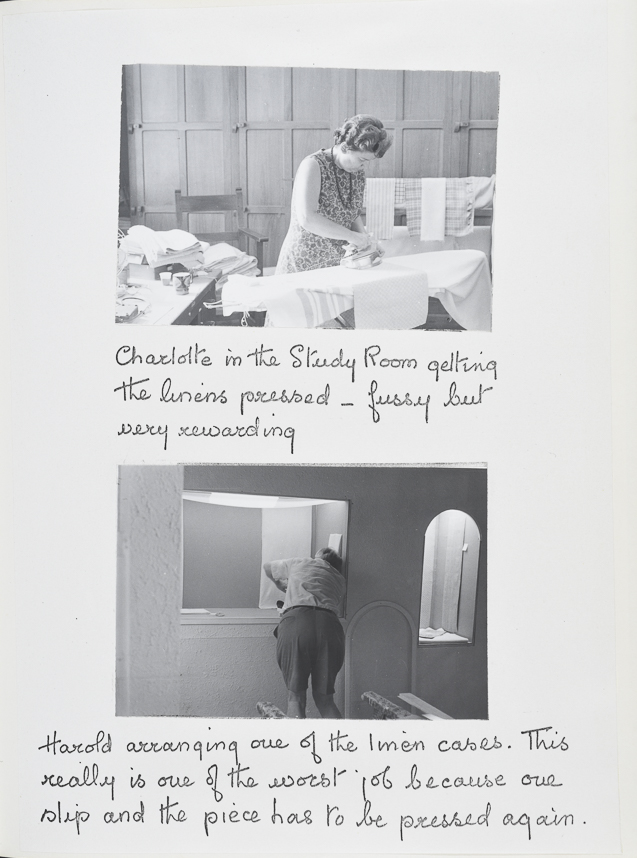 Transcript:
Charlote in the Study Room getting the linens pressed - fussy but very rewarding
Harold arranging one of the linen cases. This really is one of the worst job because one slip and the piece has to be pressed again.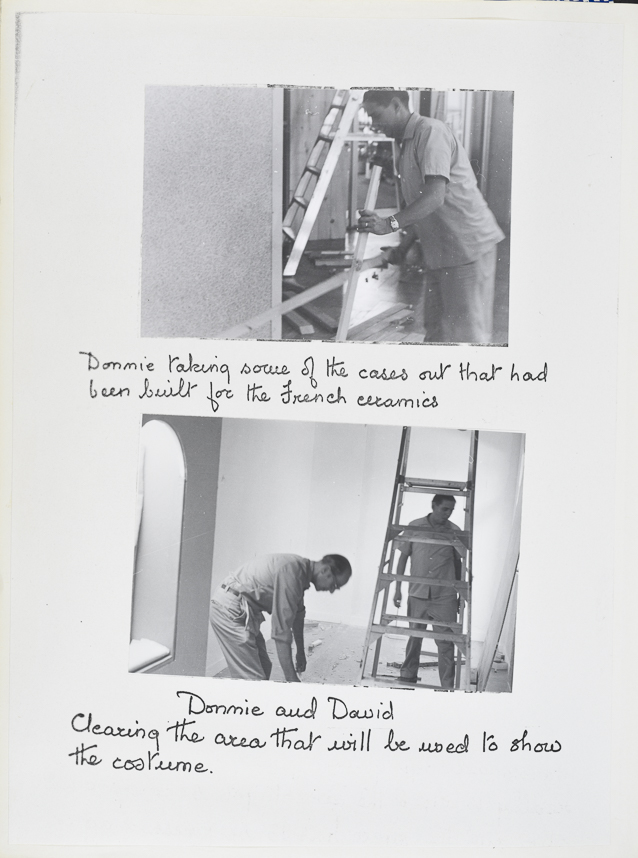 Transcript:
Donnie taking some of the cases out that had been built for the French ceramics
Donnie and David
Cleaning the area that wll be used to show the costume.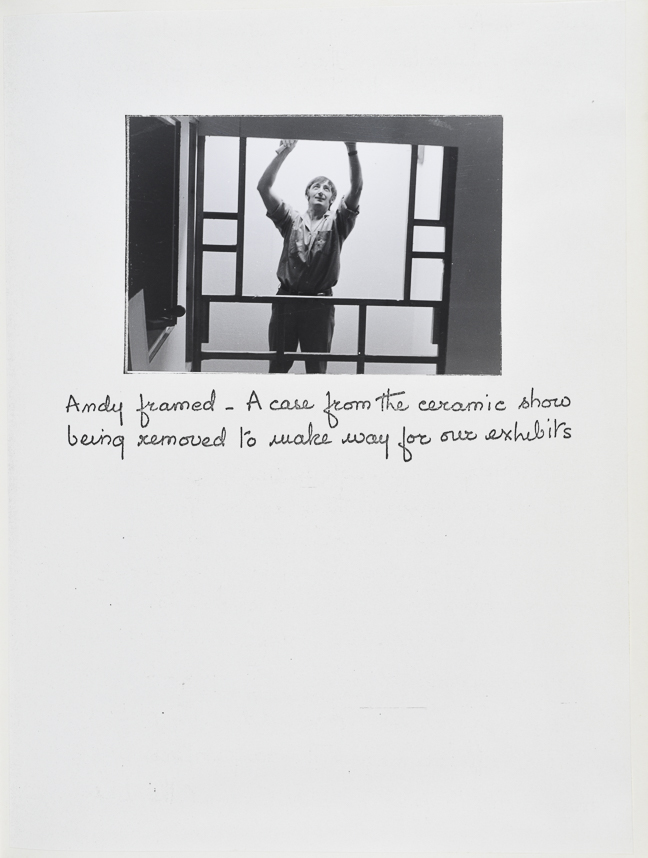 Transcript:
Andy framed - A case from the ceramic show being removed to make way for our exhibits