#ThrowbackThursday: Finishing Touches
Posted: September 28, 2017 - 10:00 , by
ROM
In September, 1971, the ROM opened the landmark exhibition Keep Me Warm One Night, a kaleidoscopic display of over 500 pieces of Canadian handweaving. It was the culmination of decades of pioneering research and collecting by the ROM curatorial powerhouse duo 'Burnham and Burnham', aka Dorothy K. Burnham and Harold B. Burnham.
To kick off the one-year count down to the ROM's conference, Cloth Cultures (November 10-12, 2017), which will commemorate Dorothy Burnham's many legacies, and to mark Canada's approaching 2017 Sesquicentennial, we will be posting bi-weekly excerpts from Dorothy's journal of Keep Me Warm One Night. We hope you will enjoy this unofficial glimpse into the bygone days of the ROM, and into the pioneering days of textile studies.
---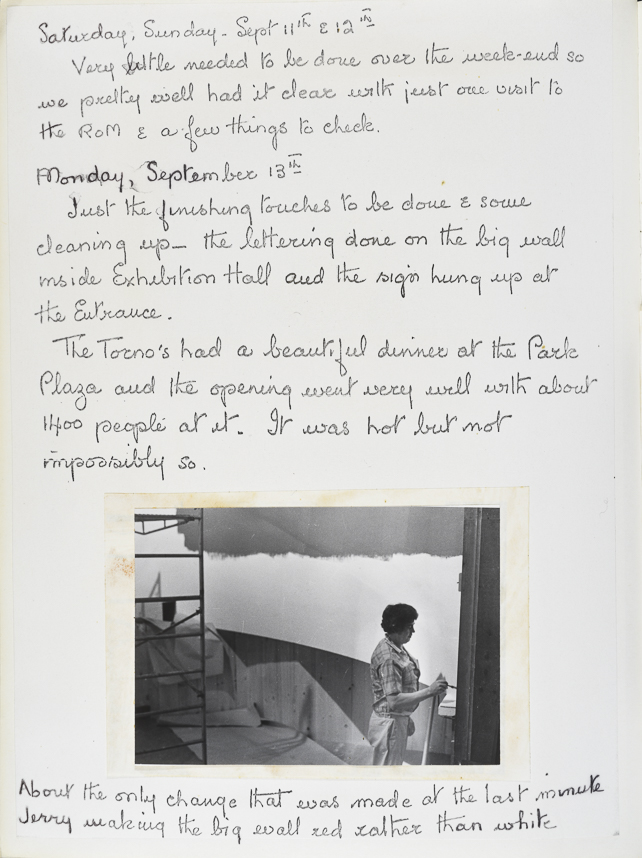 Transcript:
Saturday, Sunday - Sept 11th & 12th
Very little needed to be done over the week-end so we pretty well had it clear with just one visit to the ROM & a few things to check.
Monday, September 13th
Just the finishing touches to be done & some cleaning up - the lettering done on the big wall inside Exhibition Hall and the sign hung up at the Entrance.
The Torno's had a beautiful dinner at the Park Plaza and the opening went very well with about 1400 people at it. It was hot but not impossibly so.
About the only change that was made at the last minute
Jerry making the big wall red rather than white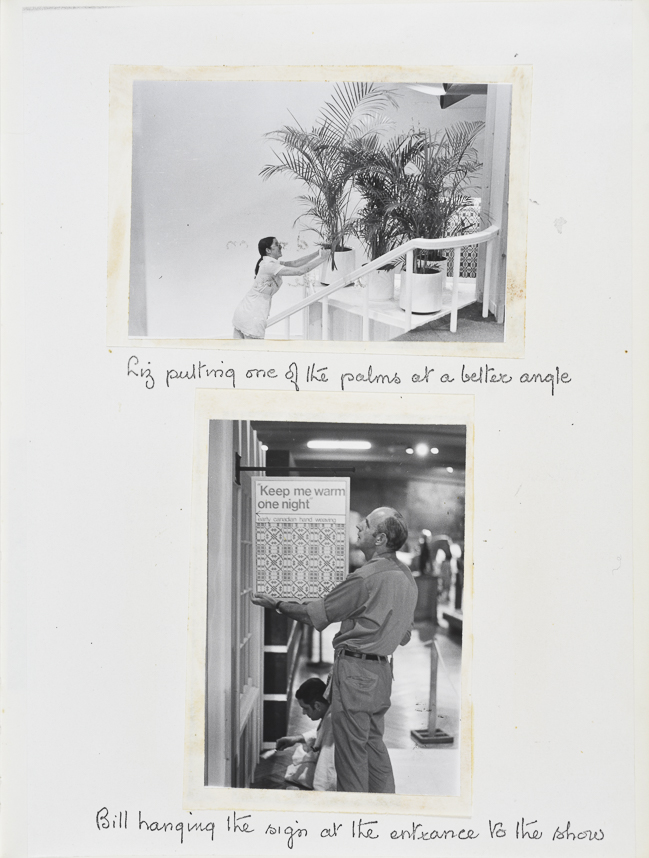 Transcript:
Liz putting one of the palms at a better angle
Bill hanging the sign at the entrance to the show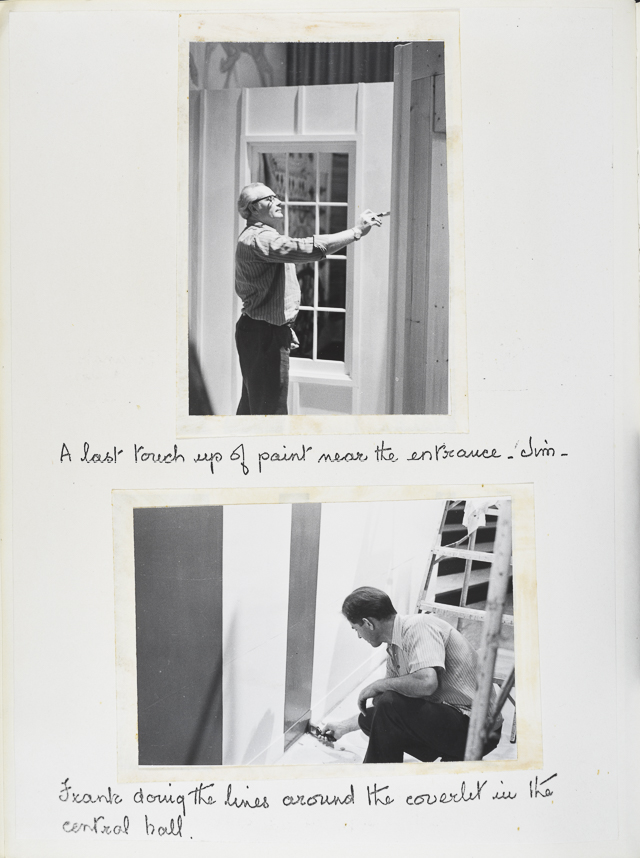 Transcript:
A last touch up of paint near the entrance. Jim.
Frank doing the lines around the coverlet in the central hall.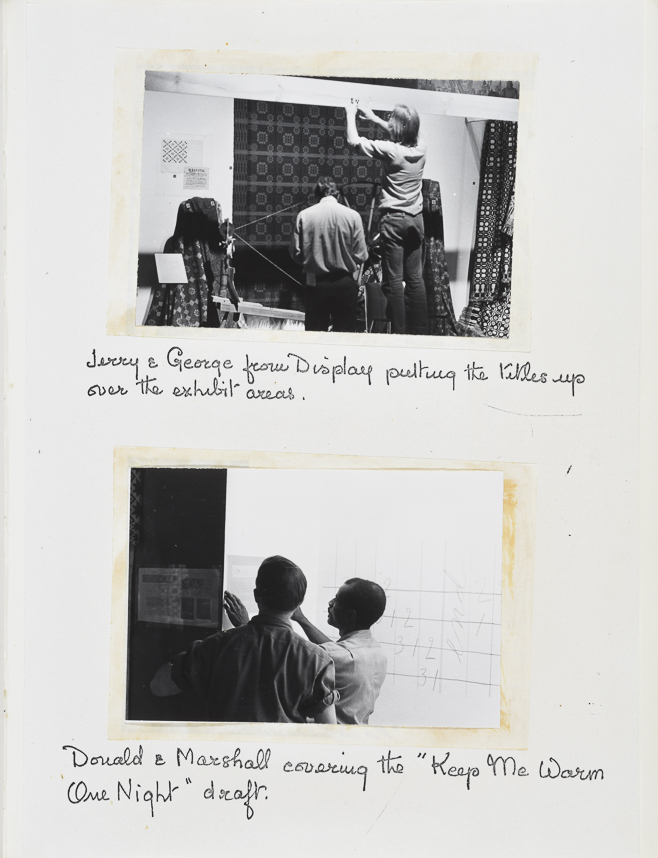 Transcript:
Jerry & George from Display putting the titles up over the exhibit areas.
Donald & Marshall covering the "Keep Me Warm One Night" draft.