Posted: June 8, 2017 - 10:46 , by
ROM
Categories:
None | Comments () |
Comment
#MuseumWeek is an international online event celebrating and showcasing all things from cultural institutions over 7 days, 7 themes, 7 hashtags!

Museum Week challenges Museums to share content based on 7 different themes, using 7 different hashtags throughout the week. We have participated the last two years and are looking forward ot participating again this year. We've got some exciting things planned throughout the week so stay tuned and we'll see you online June 19th-25th! Below you'll find the daily hashtags and a little tidbit on what we have planned.
Committed to the cause of gender equality, Museum Week organizers are dedicating this year's edition to all of the Women in the world. "Thus, on top of the regular daily hashtags mentioned here below, we would really love to see some of your publications around the "Women and Culture" theme with #WomenMW, whenever you can during the week."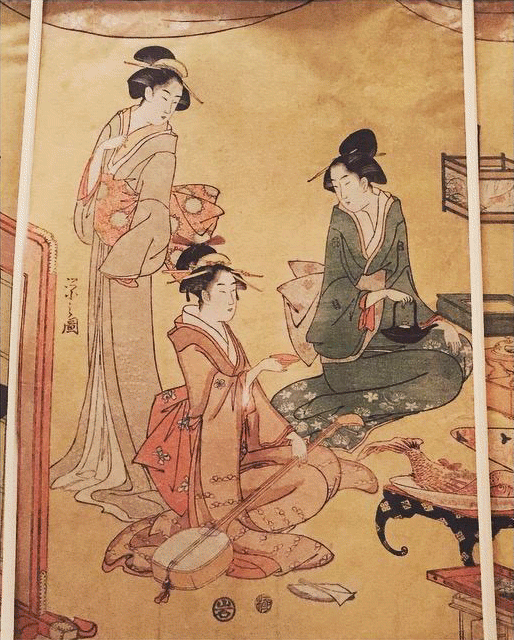 Monday, June 19th - #FoodMW
We'll launch Museum Week by looking at some of the objects in our collection that have to do with food. You may also get to see a piece of Ancient Egyptian bread! See the below description from the Museum Week team.

Tuesday, June 20th - #SportsMW
On Tuesday we'll talk to Curator Paul Denis and take a look at some of out collections related to sport and the Ancient Olympic Games.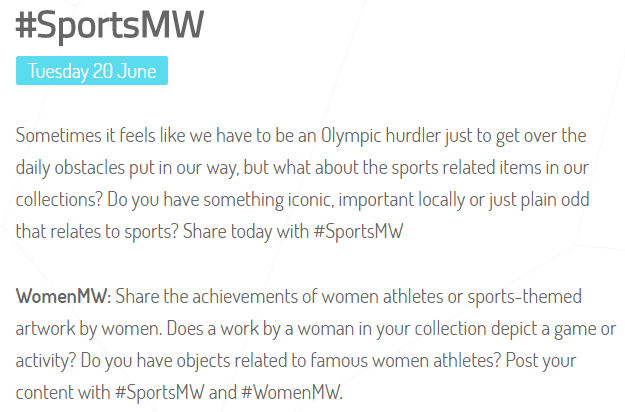 Wednesday, June 21st - #MusicMW
On Wednesday we'll chat with Jennifer Kinnaird about her job as collections technician for the European collection and some of the musical instruments she is currently working on.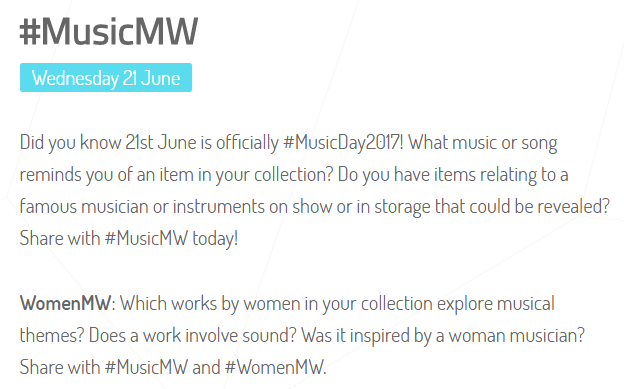 Thursday, June 22nd - #StoriesMW
Thursday we'll take a closer look at our Indigenous collections with our Indigenous Resource Teachers.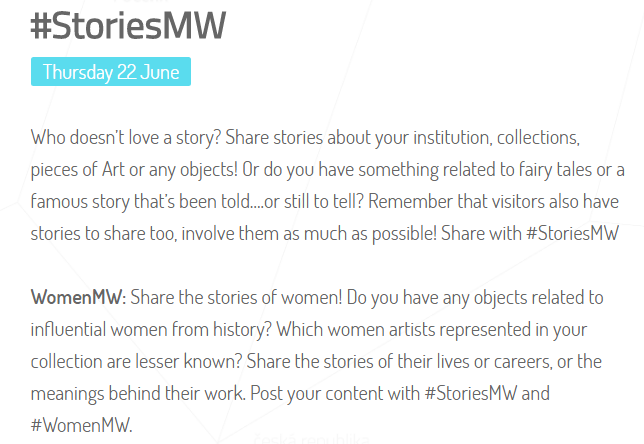 Friday, June 23rd - #BooksMW
On Friday, our Library and Archives will take over and share treasures from their collection including ROM history and rare books!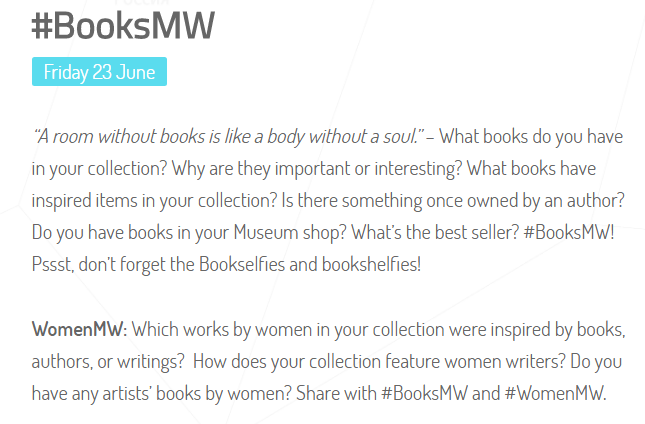 Saturday, June 24th - #TravelsMW
On Saturday we'll take a look at some of our collections that have allowed people to travel winthin Canada, stay tuned!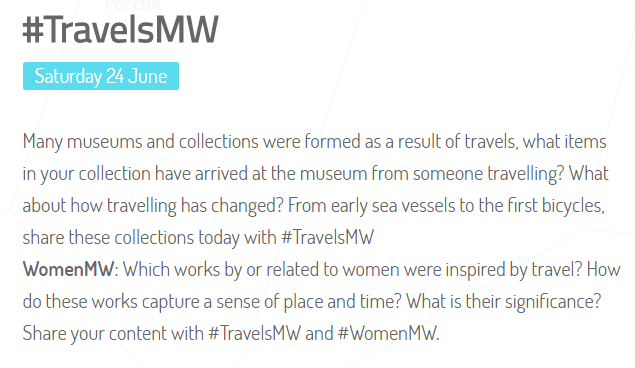 Sunday, June 25th - #HeritageMW
To close out Museum Week we'll be sharing some ROM history and some of the women who helped build the museum, its collections, programs and exhibitions.