Modern Design for a Modern World: Art Deco in Paris
Posted: November 25, 2014 - 13:14 , by
ROM
In the years between the World Wars a new design style emerged which embraced the imagery of industrialization. This style, known as Art Deco, responded to the social and technological developments that had come out of the First World War, and celebrated all things modern.
It was the era of luxurious travel with the automobile, the aeroplane, and trains like the Orient Express. It is familiar to us as the visual language of the Jazz Age, bringing to mind the world of Jay Gatsby, Hercule Poirot, or the Bright Young Things.
Art Deco was widely embraced in Europe and North America, and influenced the designers of many different mediums including book illustrations, interior design, architecture, advertising, theatre sets, and fashion. Designers turned away from the twisting organic forms of the Art Nouveau style that had come before, and looked instead to geometric shapes and symmetrical compositions for inspiration. They used modern materials, such as chrome, glass, and Bakelite to design objects for a modern home.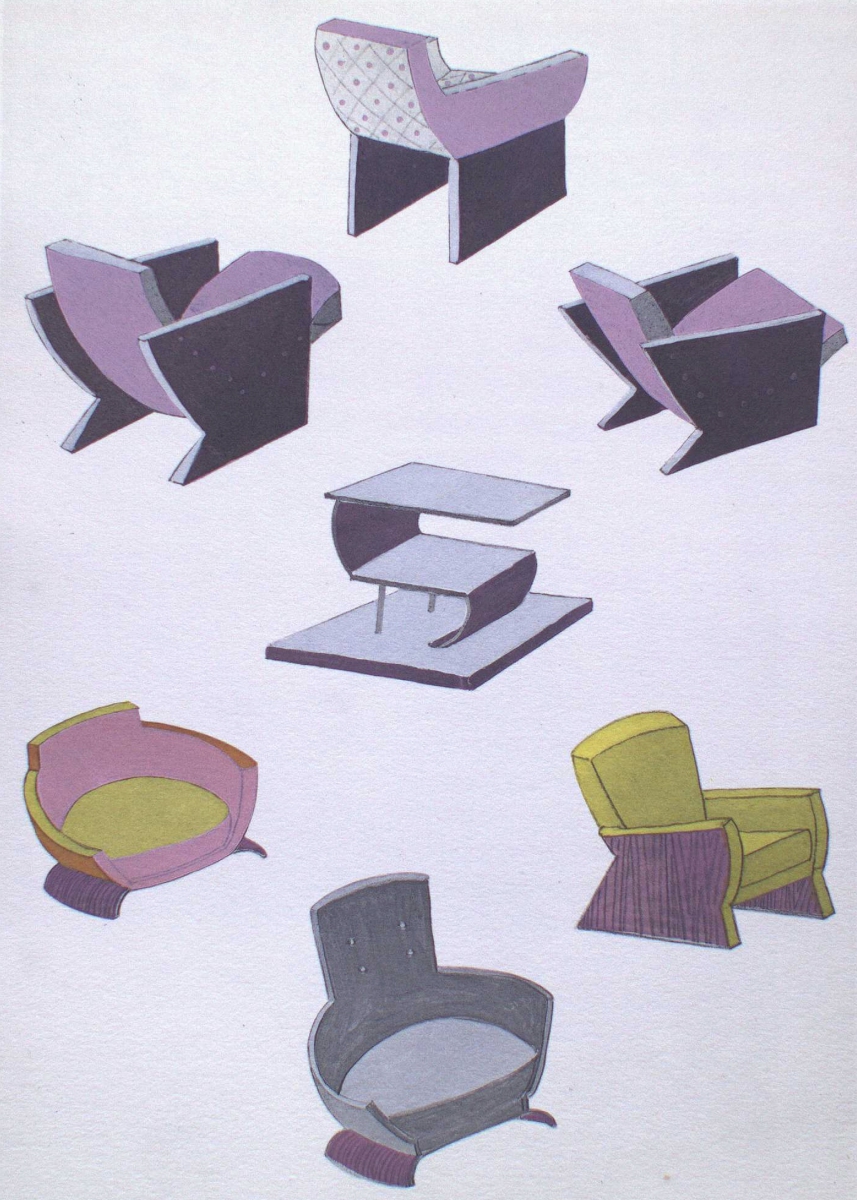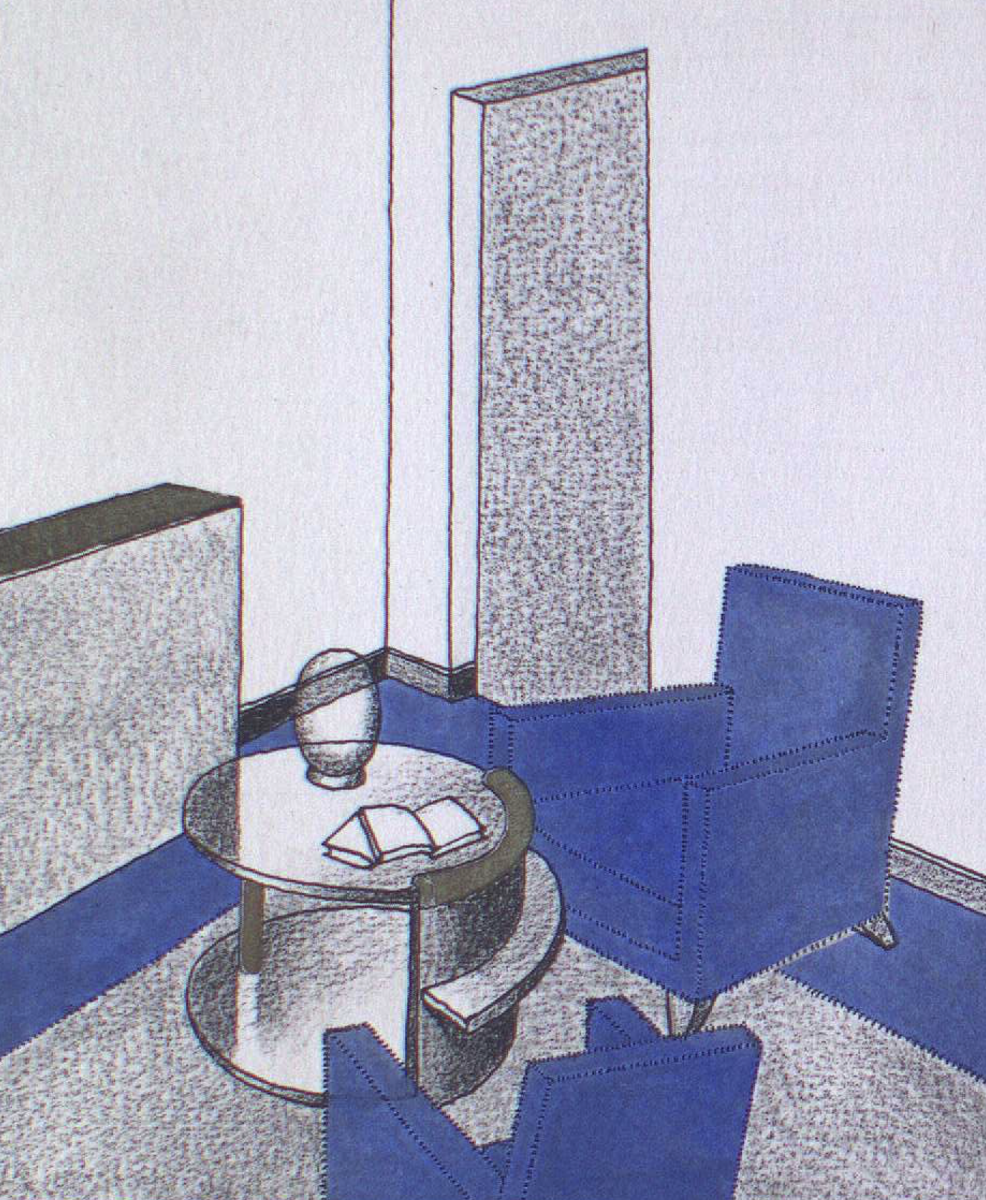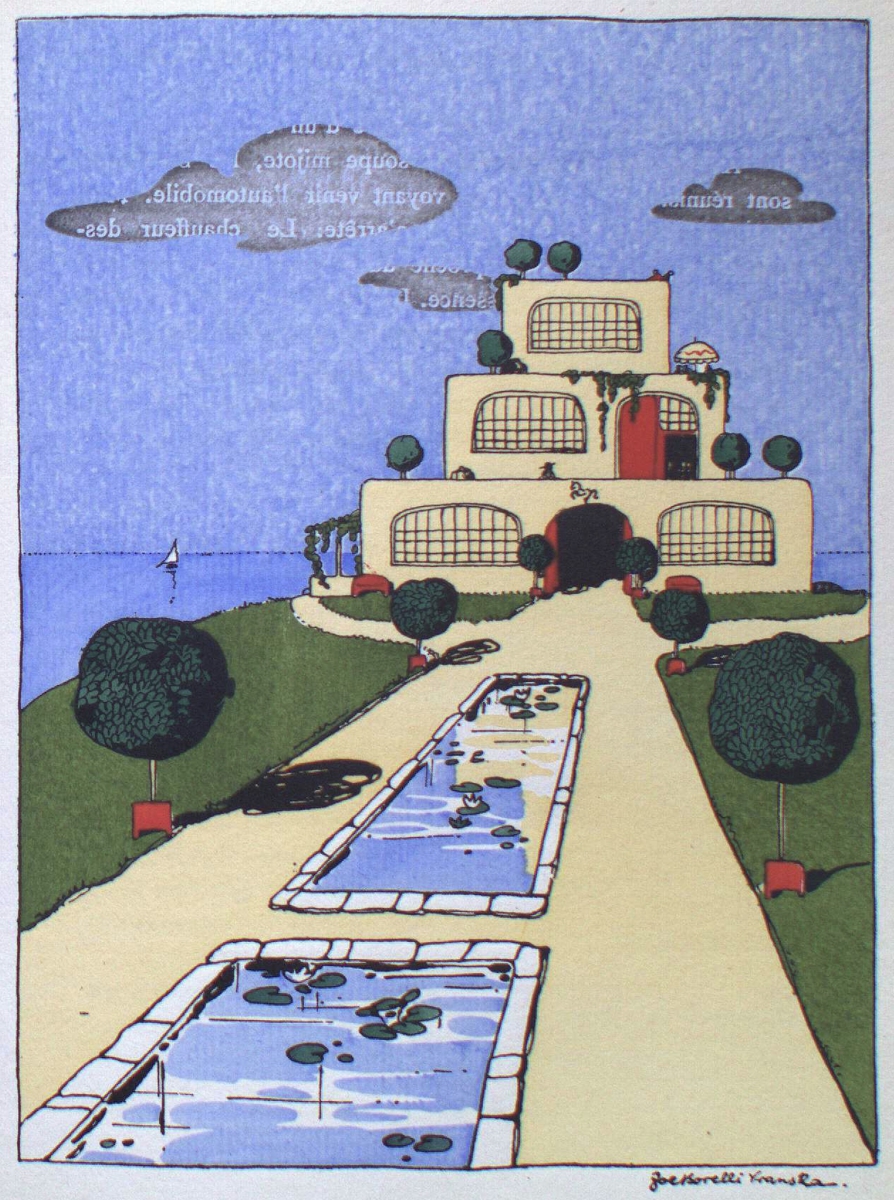 Artists and designers of Art Deco recognized the domestic interior as an important aspect of a stylish life. This pamphlet, put out by by the Galeries Lafayette which opened in 1912 in Paris, is advertising modern interiors to modern women. The text suggests colour palettes to complement blondes, brunettes and redheads. Art Deco stylings were widely adopted in the graphic arts, and deployed effectively in ad campaigns and magazines. Here, the artist has used the vivid colours and stylized figures characteristic of Art Deco illustration.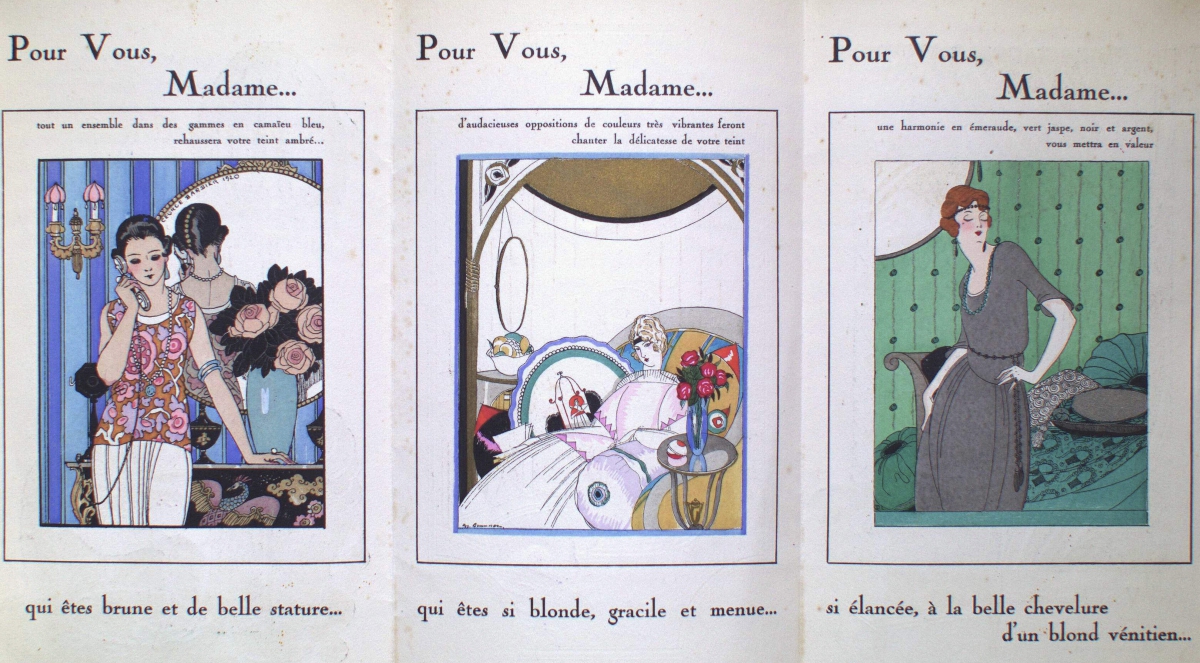 Themes of eroticism and orientalism, as well as an interest in dance and opera are often seen in Art Deco work. Erté, born Romain de Tirtoff, was famous for his elegant fashion illustrations which were published in magazines such as Cosmopolitan, Harper's Bazaar, and Vogue. He was also involved in theatrical design, working on costumes, programmes and sets. This pair were drawings for the ballet Le Mystère du Masque, and represent Love and Jealousy.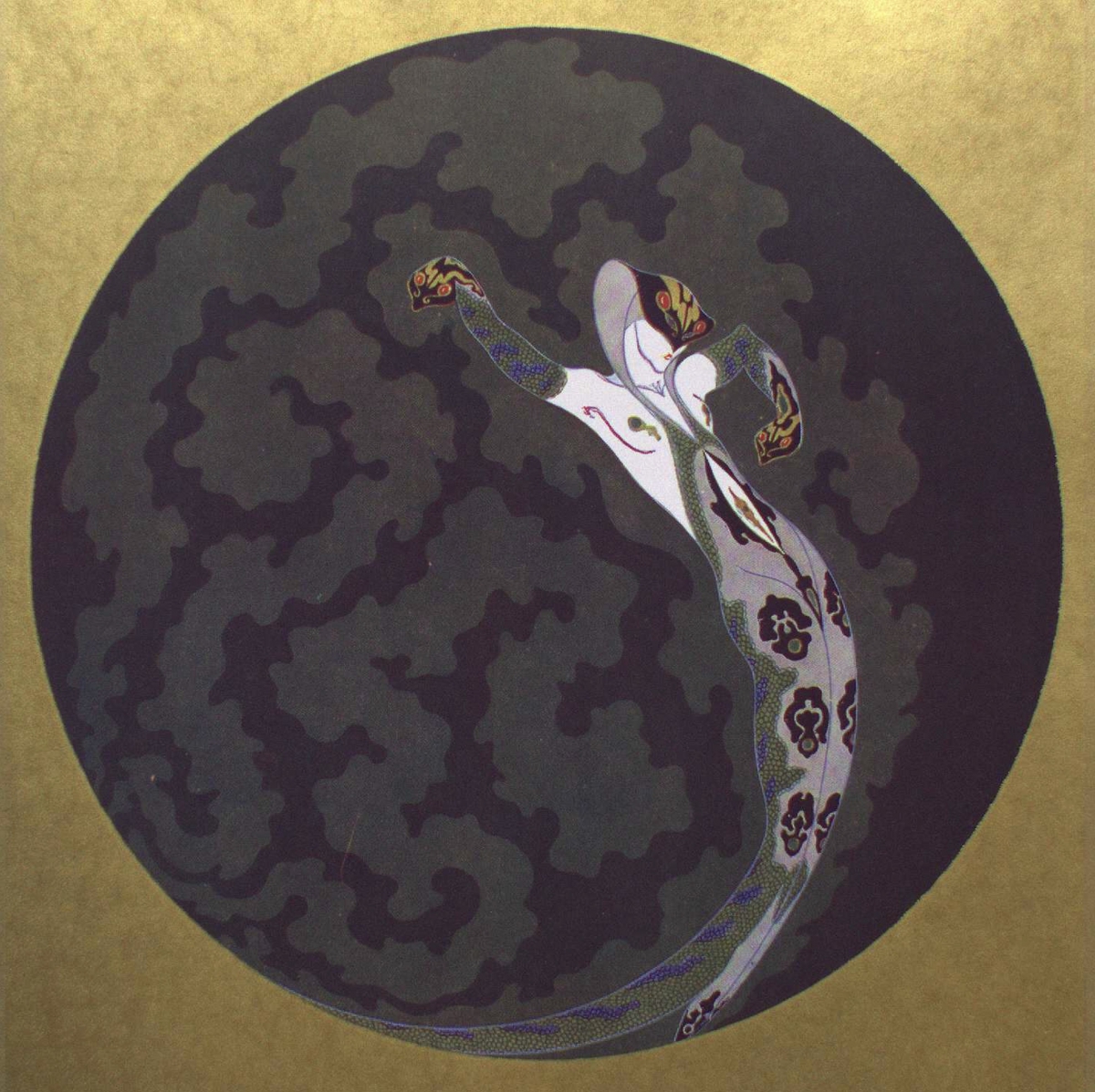 Perhaps the most influential illustrator of the Art Deco period in France was George Barbier. Like Erté, with whom he sometimes worked, Barbier designed for theatre, ballet, interiors, and fashion, as well as wallpaper and jewellery. Nicknamed by Vogue magazine a 'Knight of the Bracelet', a reference to his personal and artistic style, he became a leader in Art Deco design.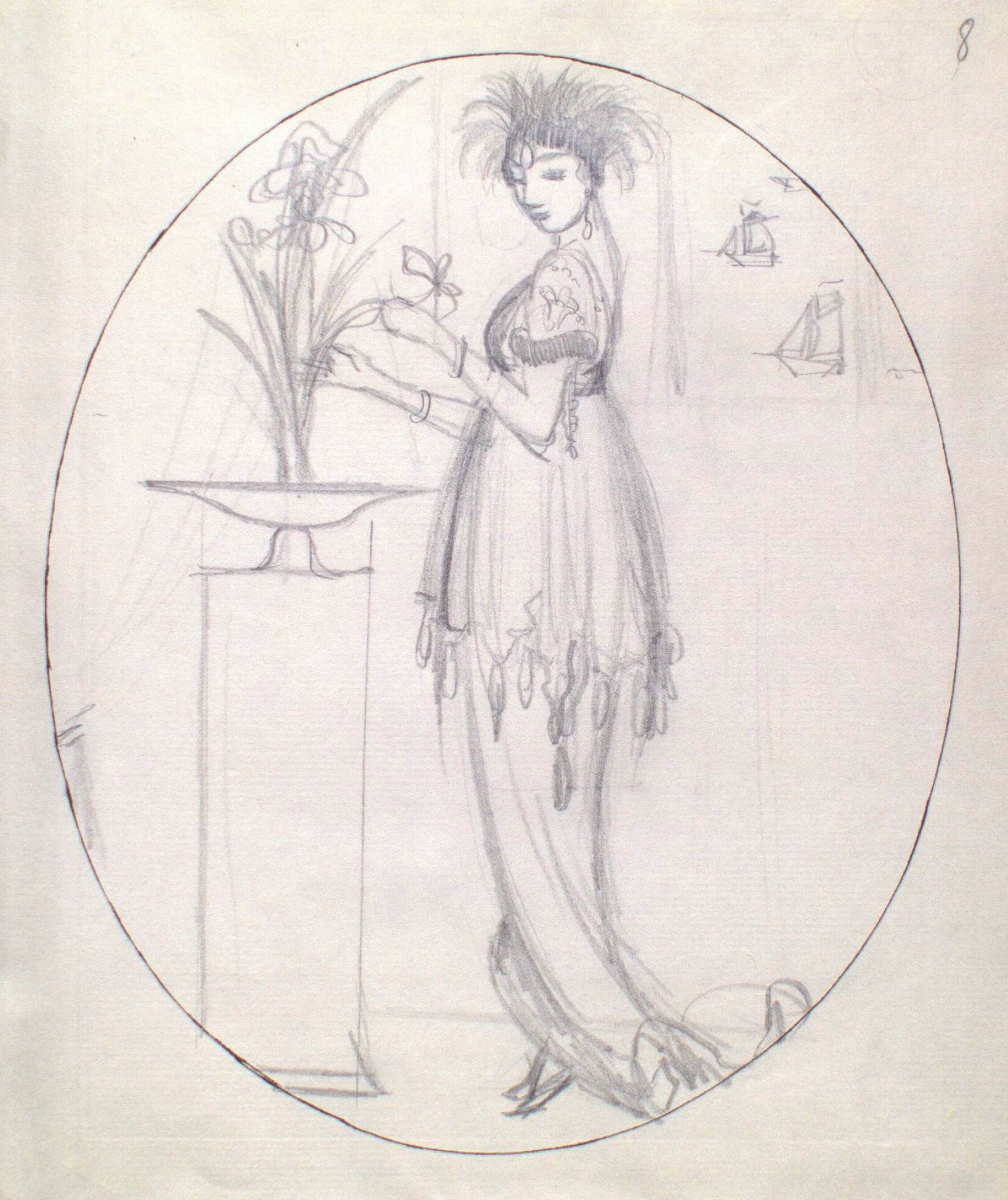 The ROM library contains a volume of sketches by Barbier - a rare opportunity to see the initial stages of his work. Here, we can see both sketch and finished work for an illustration Barbier prepared for a 1921 edition of René Boylesye's Les Bains de Bade.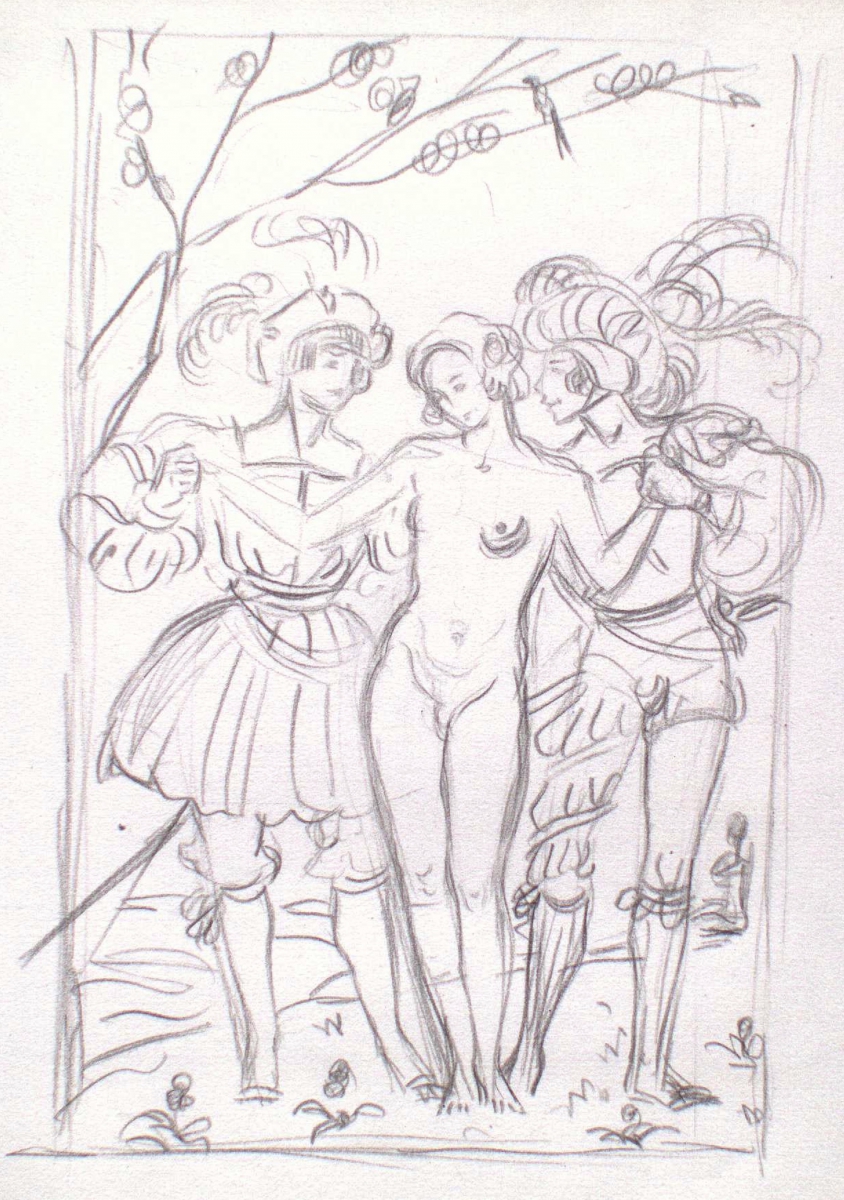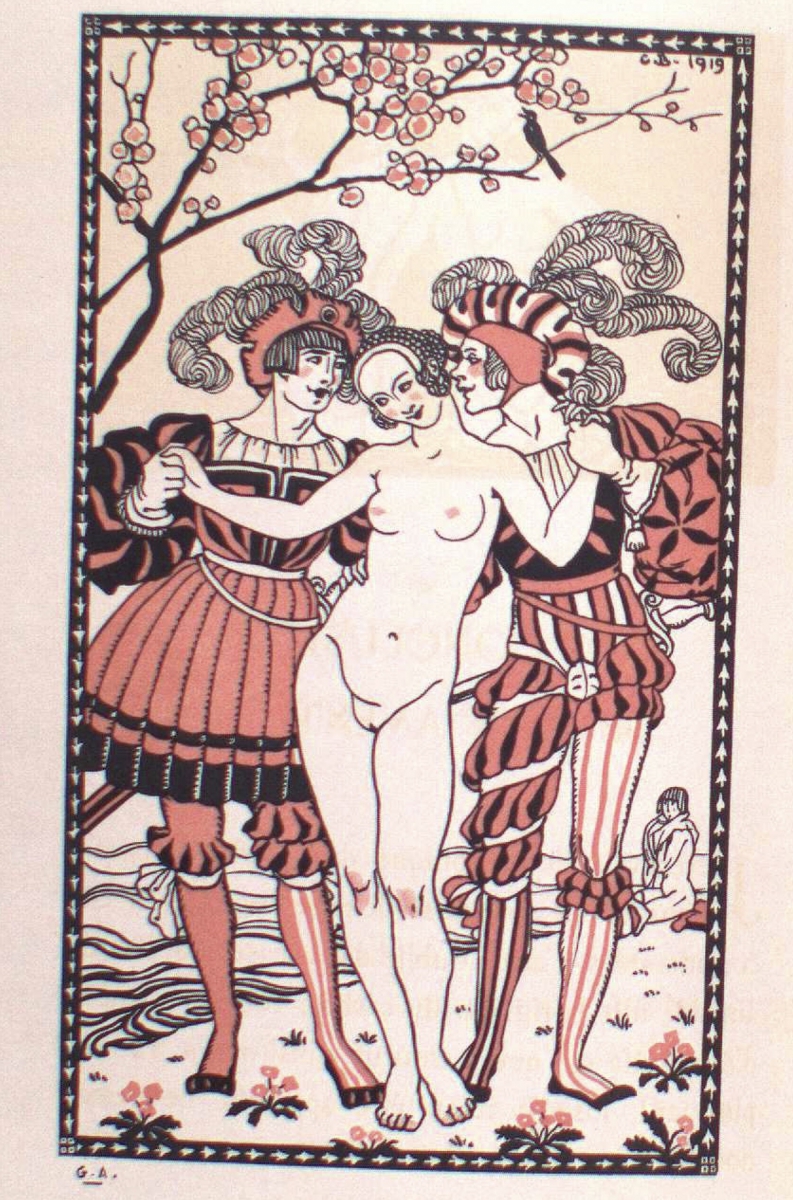 See more design from between the wars at the Around 1914: Design in a New Age exhibition on at the ROM until March 2015.