Incredible Wildlife Photos... Taken by 10-Year-Olds
Posted: December 14, 2015 - 15:16 , by
ROM
Guest Blog written by Environmental Visual Communication student Cassidy McAuliffe
If you think you need years of experience to be a good photographer… think again! After viewing photos taken by youth in the Wildlife Photographer of the Year exhibit at the ROM, you may find yourself itching to start snapping photos.
Now in its 51st year and third year at the ROM, the Wildlife Photographer of the Year is the longest-running nature photography competition in the world. The competition attracts tens of thousands of submissions from photographers of all ages and from across the globe. What is particularly inspiring about this competition, is having the opportunity to examine the incredible images captured by the photographers who fit in the '10 Years and Under' category.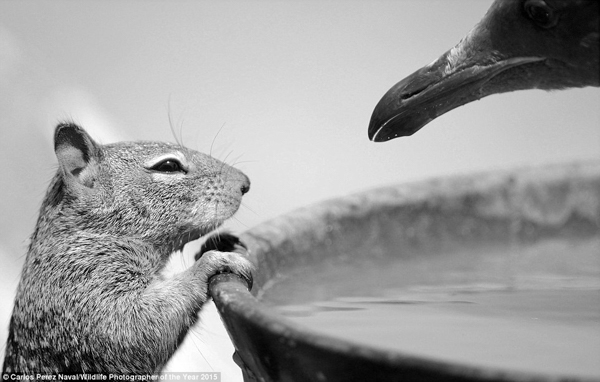 Carlos Perez Naval of Spain is one of those photographers. His image of a bird and squirrel coming face to face (image above) is a finalist in this category. Carlos began taking photos when he was four years old, and now at age 10, he has already had several of his photos selected in one of the most prestigious photo competitions in the world. Carlos (pictured above) has two photos in the Wildlife Photographer of the Year competition this year. He was also chosen as the Grand Title Winner of the Young Wildlife Photographer of the year in 2014, a category that included photographers up to 17 years of age.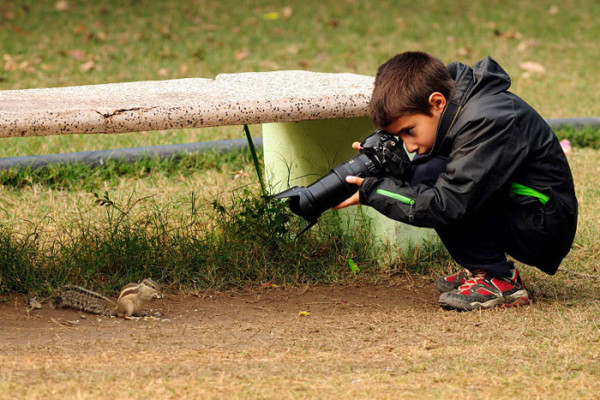 Another incredible young photographer represented in this year's Wildlife Photography of the Year competition is Josiah Launstein, a 10 year old from Canada (pictured at the top of this blog). Josiah has been interested in nature photography since he was seven, and has since been named Young Outdoor Photographer of the year in 2014 by Outdoor Photography Magazine. Two of Josiah's images have been selected in this year's competition. One of his photos that was chosen as a finalist that you can see below, depicts something particularly iconic to Canadians: an aggressive Canada goose protecting its territory.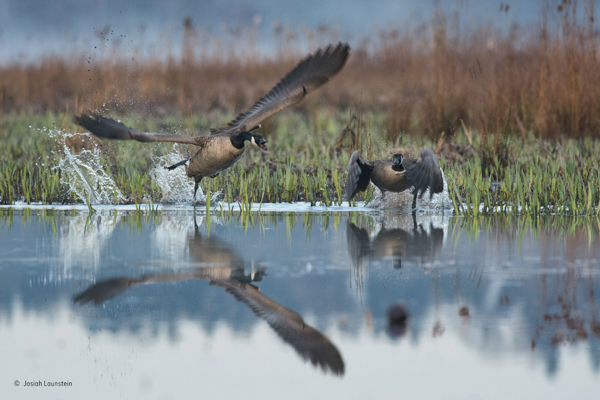 To check out more of the top 100 wildlife photos of 2015, including an amazing selection of images taken by very talented youth, visit the Wildlife Photographer of the Year Exhibit before March 20th, 2016.
Interested to learn more about these young photographers?
https://carlospereznaval.wordpress.com/
http://www.launsteinimagery.com/about/josiah/
Join us at the ROM during the Holidays between December 26 and January 3 for our ESCAPE TO PLANET ROM program. After you've toured through the WPY exhibit, why not spend the day exploring our space-themed activities for more kid-friendly fun!