CANADA 150 - Ontario - Blue Mountain Pottery
Posted: August 24, 2017 - 12:06 , by
ROM
My grandmother gave my mother some Blue Mountain Pottery candlesticks one Christmas during my childhood. I was old enough to remember it, so I was probably at least 7 or 8 years old. My mother was very excited by the gift, and the candlesticks quickly became a fixture on one of the most prominent shelves in our home. The blue-green glaze and the simple tall forms imprinted on me early on as being examples of something very special and very precious. I can remember seeing other Blue Mountain pieces periodically in my early life, and noting that the family was lucky to have such special pottery.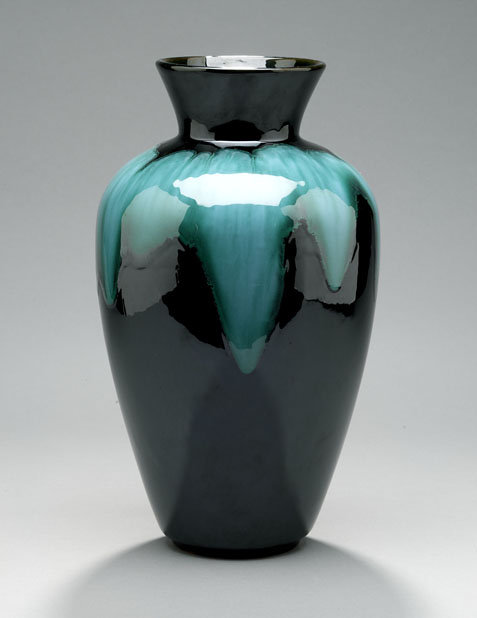 Blue Mountain Pottery is one of Canada's, and Ontario's, best known ceramic producers. The studio was started by Jozo Weider, an immigrant from what was once Czechoslovakia, and is named after its location, at the foot of the Blue Mountains in Collingwood in the early 1950s. It was in operation until 2005. The pottery was well loved throughout Canada, and exported to the US, Britain, Australia and New Zealand, among other international markets.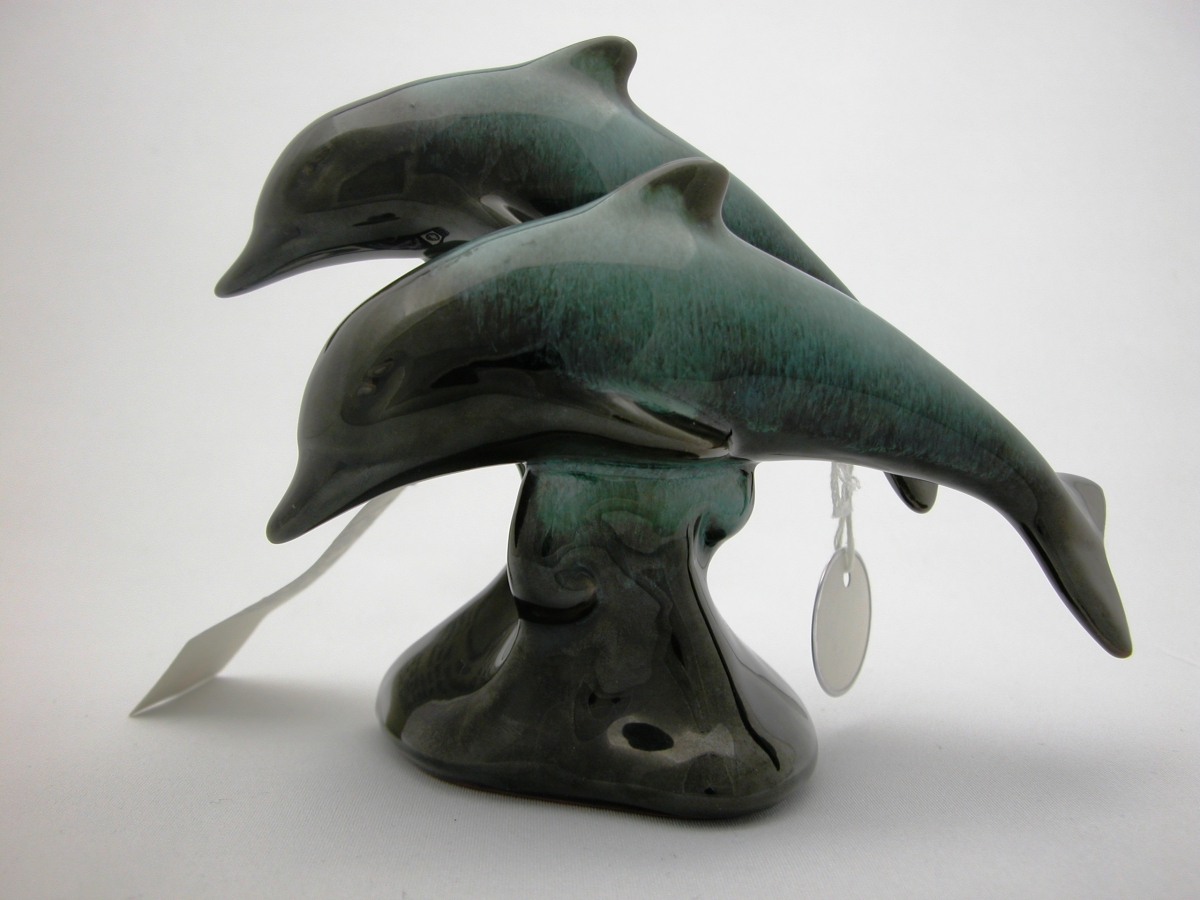 The beginnings were humble; Jozo was a ski instructor who moved to Blue Mountain to work in the ski industry, but wanted to expand the existing resort's income streams to include a gift store. He, along with Denis Tupy (also from Czechoslovakia), began experimenting with locally available clays in the Georgian Bay area, and eventually developed a workable recipe. A third Czech immigrant, Mirek Hambalek, trained as a ceramic glazer, began working with Weider and Tupy, forming the backbone of Blue Mountain.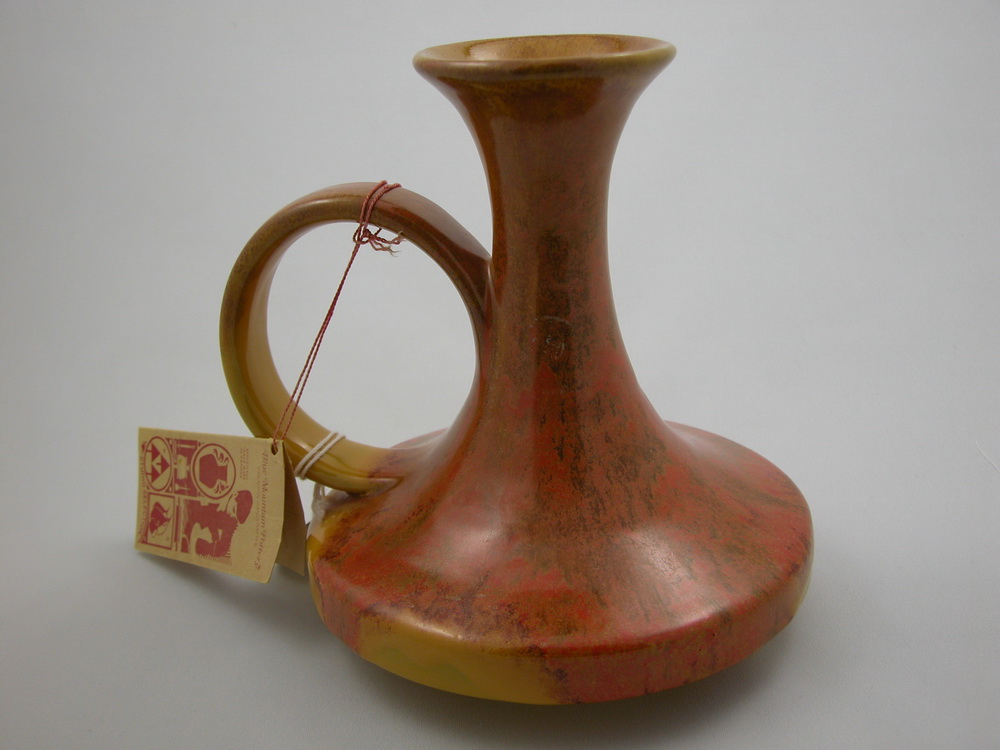 The Royal Ontario Museum's Canadian Decorative Arts collection has a sizeable selection of Blue Mountain Pottery, donated to us by the Blue Mountain Pottery Collector's Club. The club formed in the early 2000s, as a way for dedicated collectors to share fellowship and continue learning more about the pottery's history. It has a well designed website that shows activity until 2014, including a range of conferences and events. Individual collectors also maintain websites, such as "The Blue Mountain Pottery Lady." Other collectors are inspired to write for publications, like Mary Dunk's article for Reader's Digest. The company's history seems newly relevant in the age of hyper-local, 100-mile marketing, as noted by this article.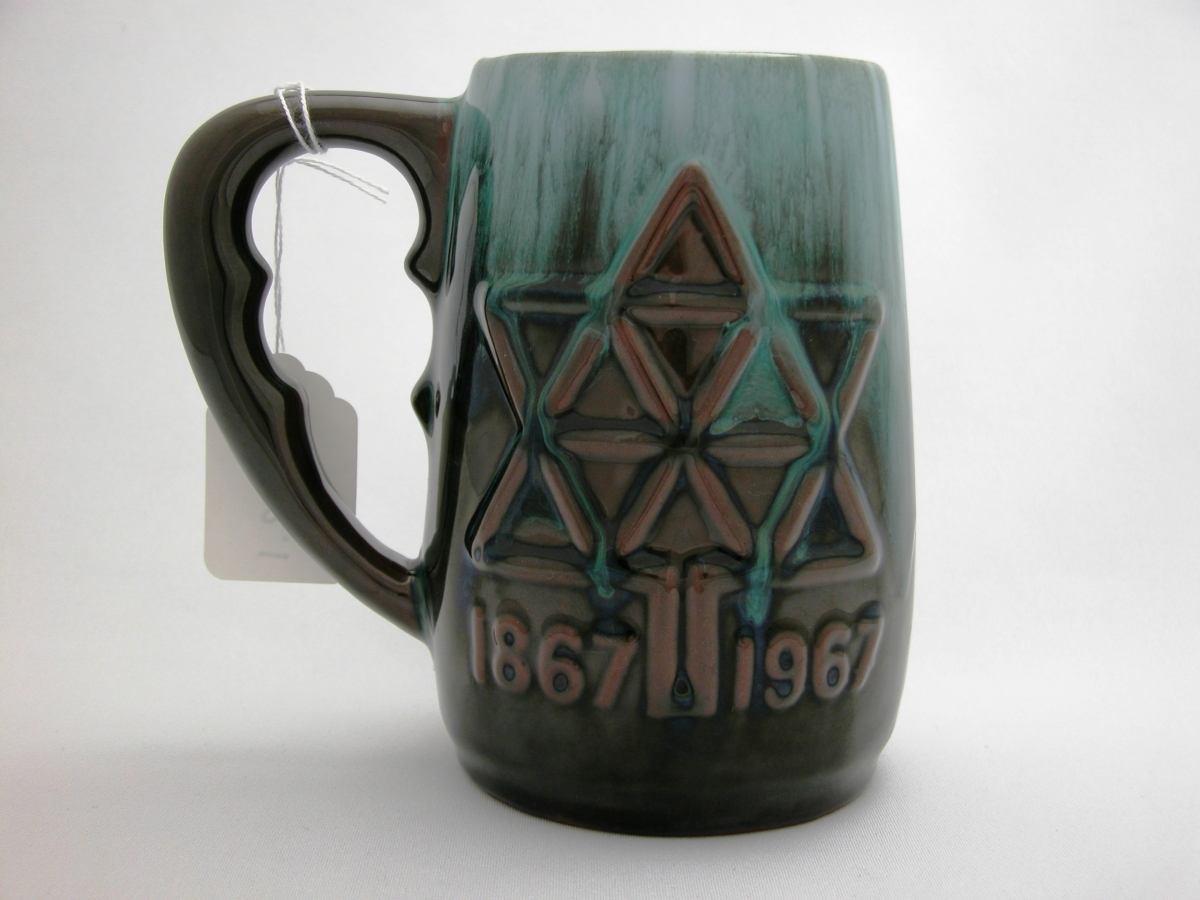 The objects in the ROM collection reflect the range of ceramics, both functional and decorative, that were produced by Blue Mountain Pottery. There are vessels with the green glaze, featuring the characteristic clean, elegant lines. There are figurative sculptures of animals, such as dolphins and swans. There is a mug created for the Canadian centennial celebrations in 1967. There are also examples of other glaze colours, which are less iconic, but reveal the experimentation that went on in the studio.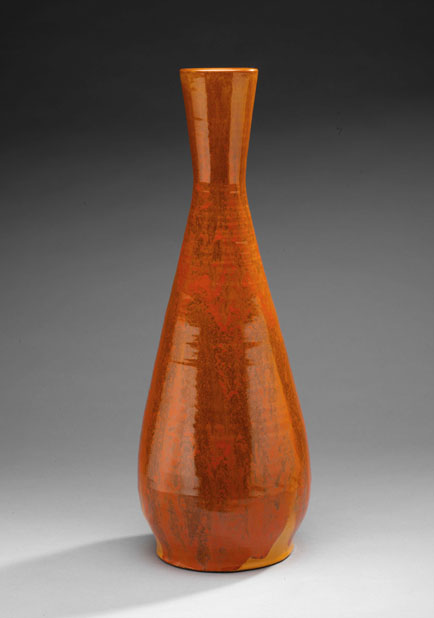 While I was doing some research for my dissertation in 2012, I was travelling in New Zealand, studying the ceramics culture there. On one of my last days in the country, I was staying in a hostel in Nelson, a small city on the northern tip of the South Island. It is a city that had few potters for me to visit, so I was there on a small break, on my way to the city where I would eventually catch my flight back to Canada. I was pleasantly surprised to find a jug, like this one, in my room that evening. It felt like a comfortable beacon, drawing me back to the dark green forests of my home country.