CANADA 150 - Nova Scotia – Black rag doll
Posted: April 18, 2017 - 13:32 , by
ROM
The Canadian Decorative Arts section of the Royal Ontario Museum has a reasonable doll collection, featuring both folk and commercially made dolls. Primarily the dolls represent the backgrounds of Anglophone and Francophone early Canadian settlers, like this handmade dancing doll from Quebec, and this knitted doll from Ontario. Both dolls date from the late 1800s/early 1900s. I should clarify that when I talk about the Canadian collection, I am discussing the collections devoted to immigrants and settlers. There are several dolls in the First Nations collection.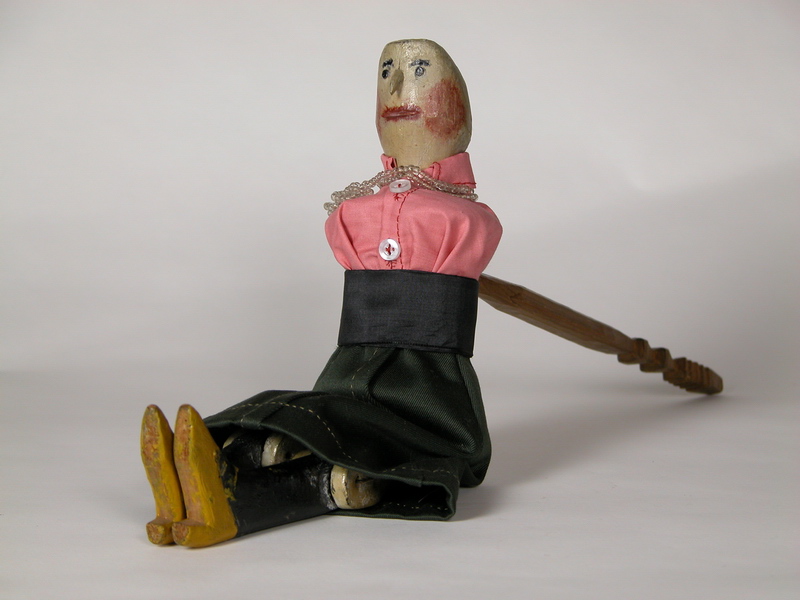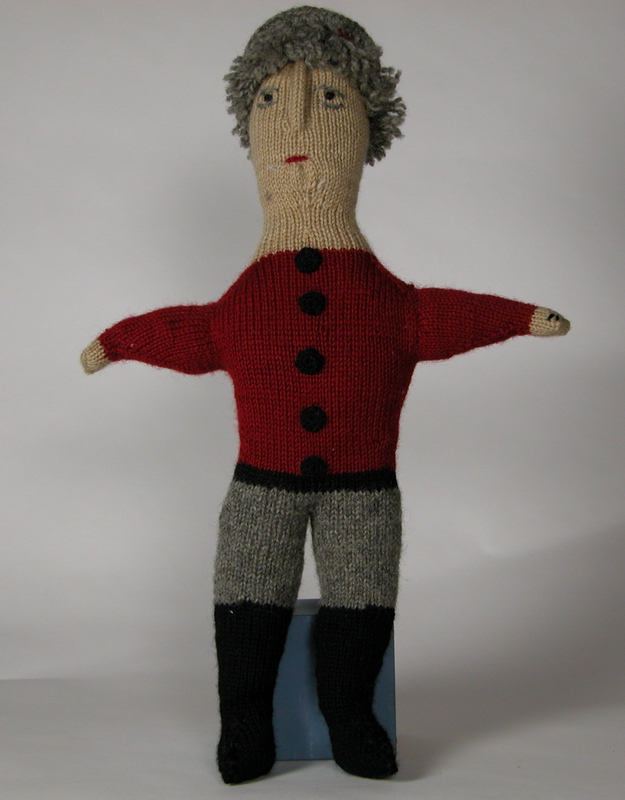 In the whole Canadian collection to date, there are only three dolls with dark skins: a rag doll from Nova Scotia, a Golliwog and an Alfred Bruckner "Topsy-Turvy" doll. Thinking about these three Black dolls is complicated. This first doll, whose image I have included, is an example of a plaything created for a child, showing care and artistry with simple materials: a folk doll, like these other two dolls in this post. Like all folk culture, it is representative of its place of origin; Nova Scotia has had a substantial Black population for centuries, because it was a safe place for people fleeing slavery in the US and the Caribbean in the 17th and 18th centuries to start a new life. The ROM piece was likely made for a young Black child in Southern Nova Scotia. We don't know much about it, other than that it eventually ended up in an antique store in the 1970s in Ontario, where it was purchased and brought to the museum. The cloth used for the body and the dress of the doll was likely scrap material from elsewhere in the makers' life; folk dolls in all cultures are testaments to human creativity and reuse. Folk dolls such as this one are commonly made by mothers and grandmothers for children in their lives. They are often treasured objects, passed down through generations.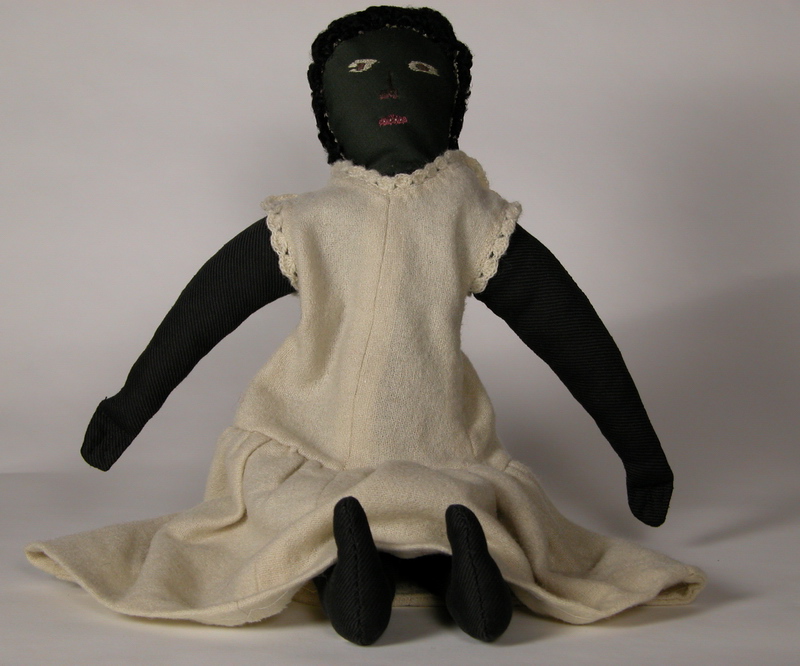 The other two Black dolls are interesting, but they were likely made for White children in a mass-produced setting by White adults, which makes them far more difficult to talk about. In their imagery and their creation story, they reflect troubling racial biases that existed in North American society at the time the dolls were made. I have not included their images here, because they are racially charged. There is not enough space in a blog post to fully unpack their complex histories. I am working on researching them and highlighting them in other contexts, where there is more time and space to consider their difficult stories.
Preserving and presenting histories of racial inequality is important, so I am glad that the difficult dolls exist at the ROM. We will be better equipped to deal with future injustices if we better understand those that we have inflicted on each other in the past. And they are important examples of the way in which racial prejudice is passed on to the very young. That being said, I am perhaps a bit more grateful to have this lovely Nova Scotian doll at the ROM, because she provides a more celebratory entry point into discussing important histories of Black Canadians. She is a good example of cultural production, rather than a depiction of an often misunderstood 'other.'