Biodiversity in the City: Toronto Biodiversity Series Launch
Posted: August 12, 2014 - 17:45 , by
ROM
Guest blog written by Environmental Visual Communication student Justine DiCesare
Earlier this summer, the public was invited to the Evergreen Brickworks for the launch of the "Biodiversity Series of Toronto". The four guidebooks highlighted at the event were "Mammals of Toronto", "Spiders of Toronto", "Reptiles and Amphibians of Toronto", and "Butterflies of Toronto". The initiative is presented by the City of Toronto and a host of partners including the ROM, to connect the public with the many ecosystems and species found around the city.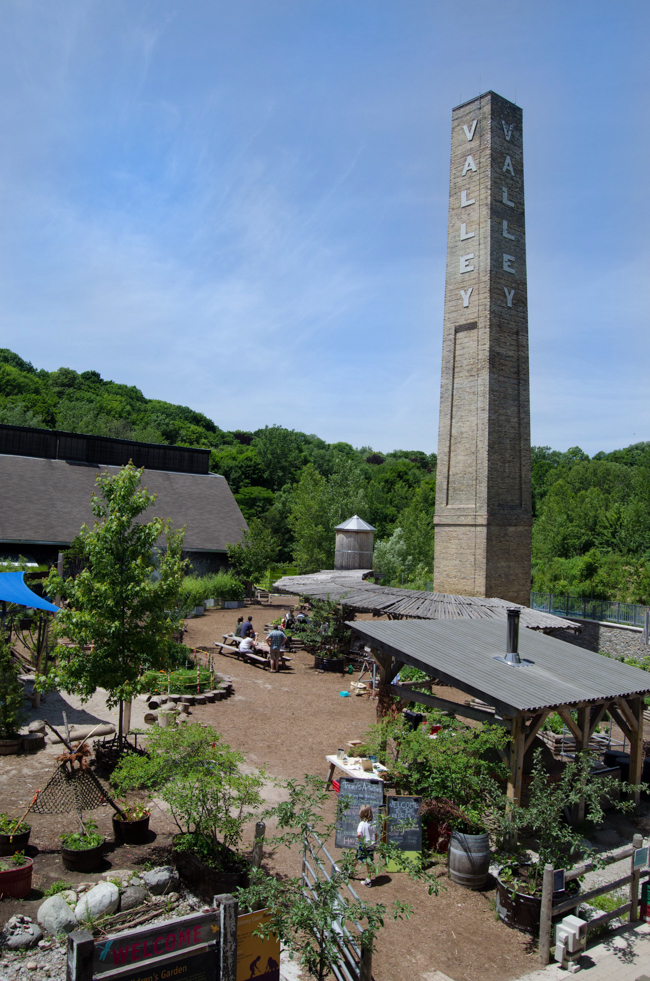 Watch the video below, made by Environmental Visual Communication Students Justine DiCesare and Vincent Luk, for a detailed look. Read on to learn where you can get your own copies of the Biodiversity Series!
Guest speakers included Joe D'Abramo of City Planning, Mark Engstrom of the Royal Ontario Museum, Janet Rogers of the Toronto Public Library, Erin Wood of the Toronto District School Board, and Paul Gilbert of The Bateman Foundation. All speakers emphasized the importance of knowing the species we find all around us, and how we can interact with them in a respectful and inclusive way.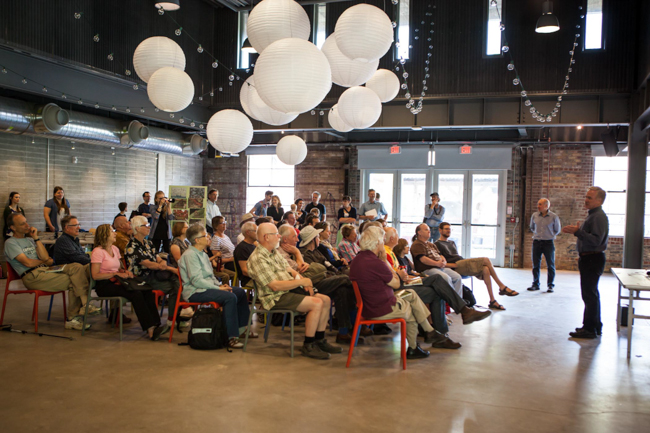 This event showcased the success that comes from collaboration and education. "There's been a need for a city specific guide, [it] makes people aware of what they have in their own backyards in the city. Toronto has one of the greatest percentages of green space of any city in North America. We need to celebrate that and get people out in their backyards and in the ravines and in the green spaces in Toronto to understand their own biodiversity that we have locally, and to get an appreciation for nature," explains Mark Engstrom, the ROM's Deputy Director of Collections and Research and Senior Curator of Mammals.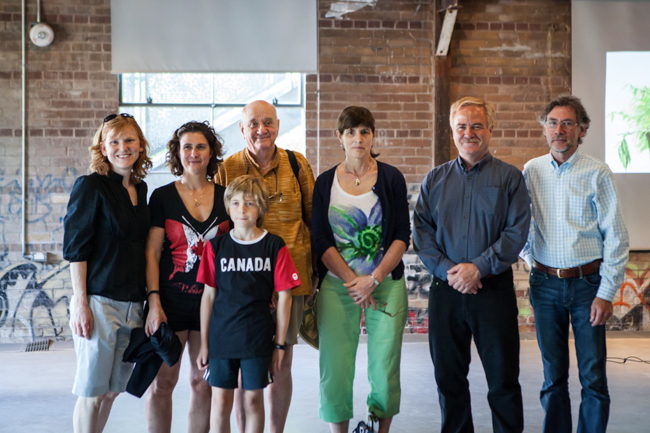 Following the presentations, guided tours were led by naturalists and enthusiasts throughout the grounds of Evergreen. It was a beautiful day, with tour groups identifying trees, birds, and one group even spotting a Black Crowned Night Heron!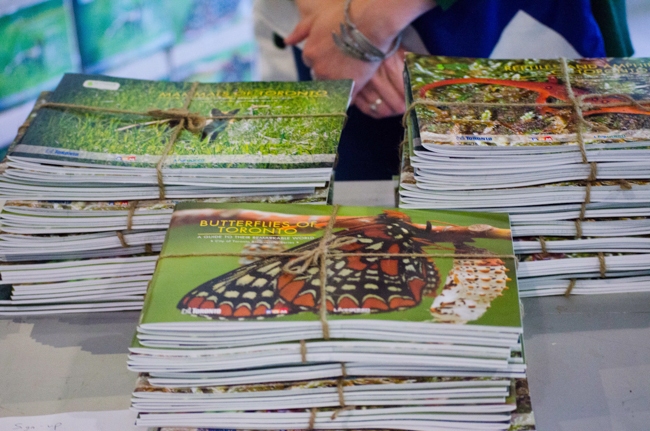 Check out your local branch of the Toronto Public Library for copies of the series, or find them online here.
Make sure to keep an eye out for the next books in the series: Birds of Toronto, Trees and Shrubs of Toronto, Bees of Toronto, and Mushrooms of Toronto!