Beautiful Bugs! A New Acquisition
Posted: December 16, 2014 - 11:31 , by
ROM
The ROM Library has recently acquired an edition of E. A. Séguy's Insects, published in the 1920s. The book contains highly coloured and detailed full-page illustrations of insects, executed in the expensive pochoir printing technique favoured at this time.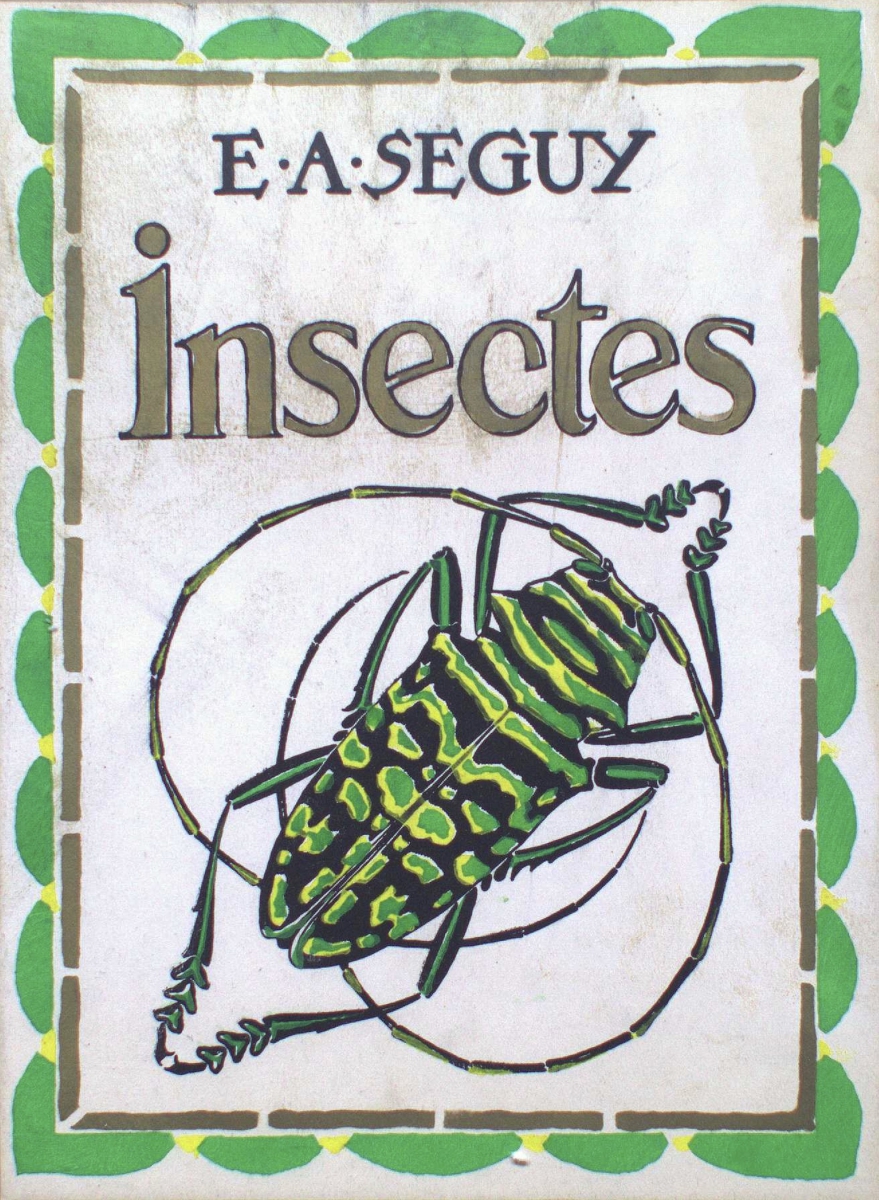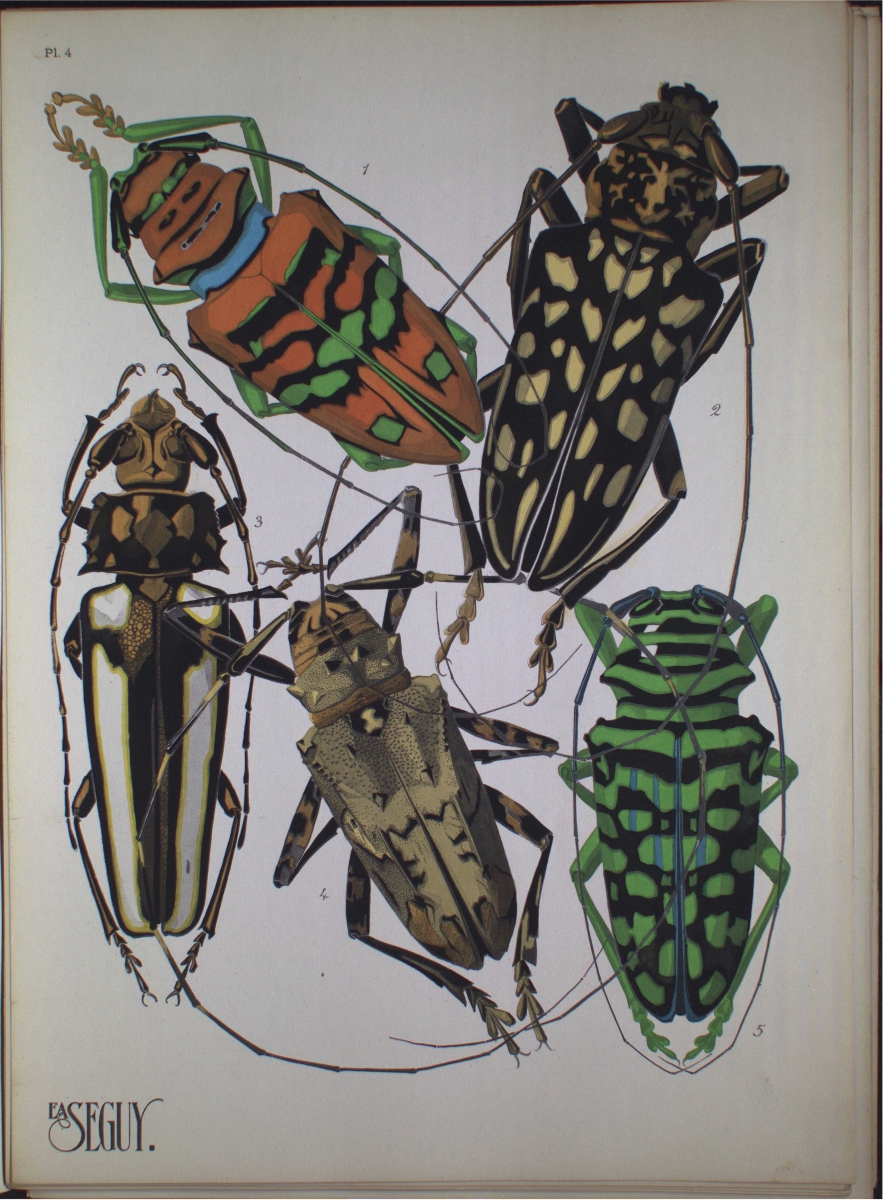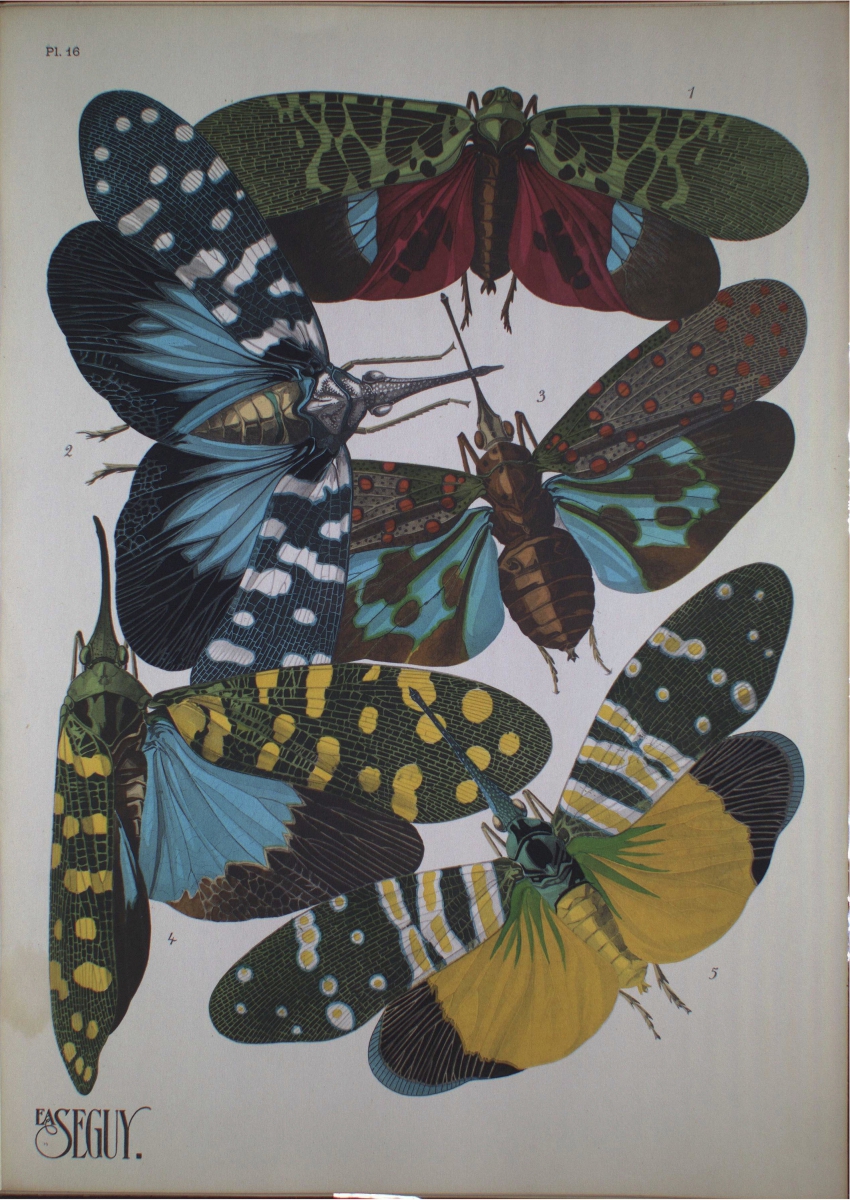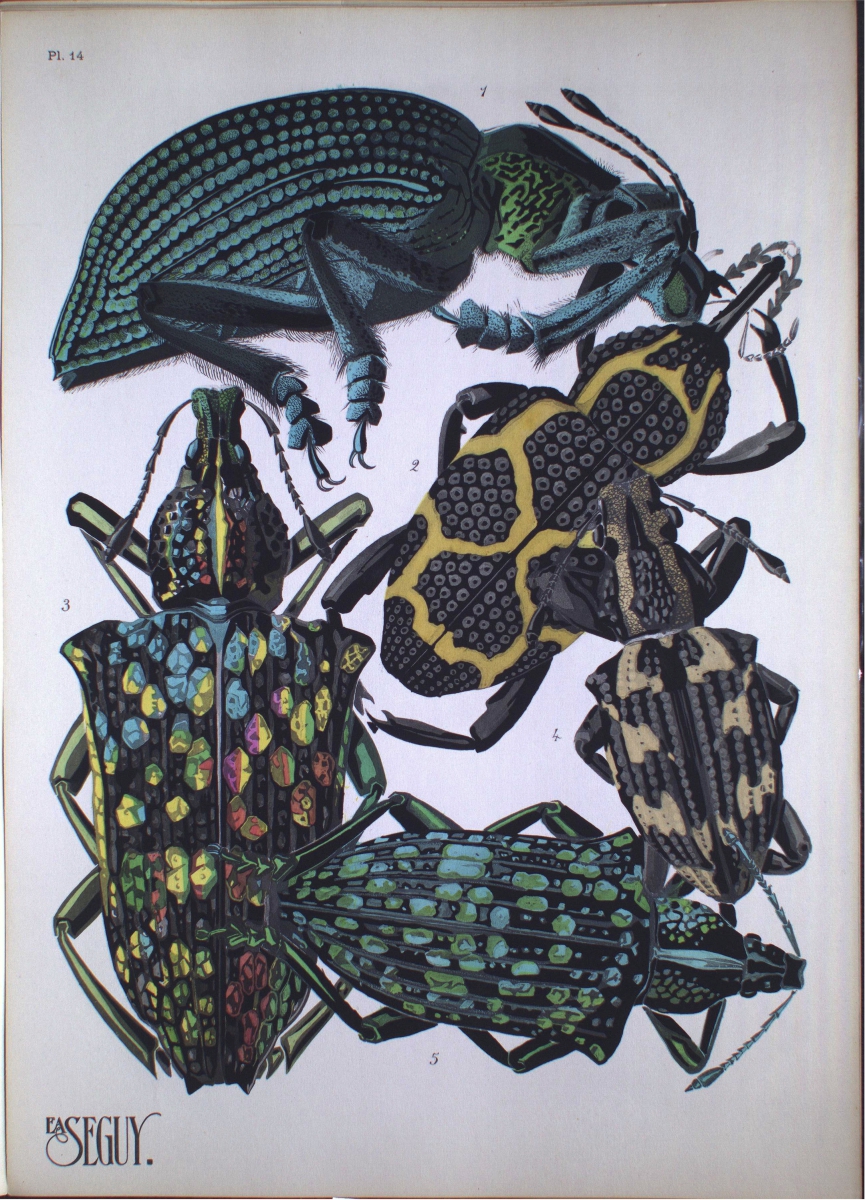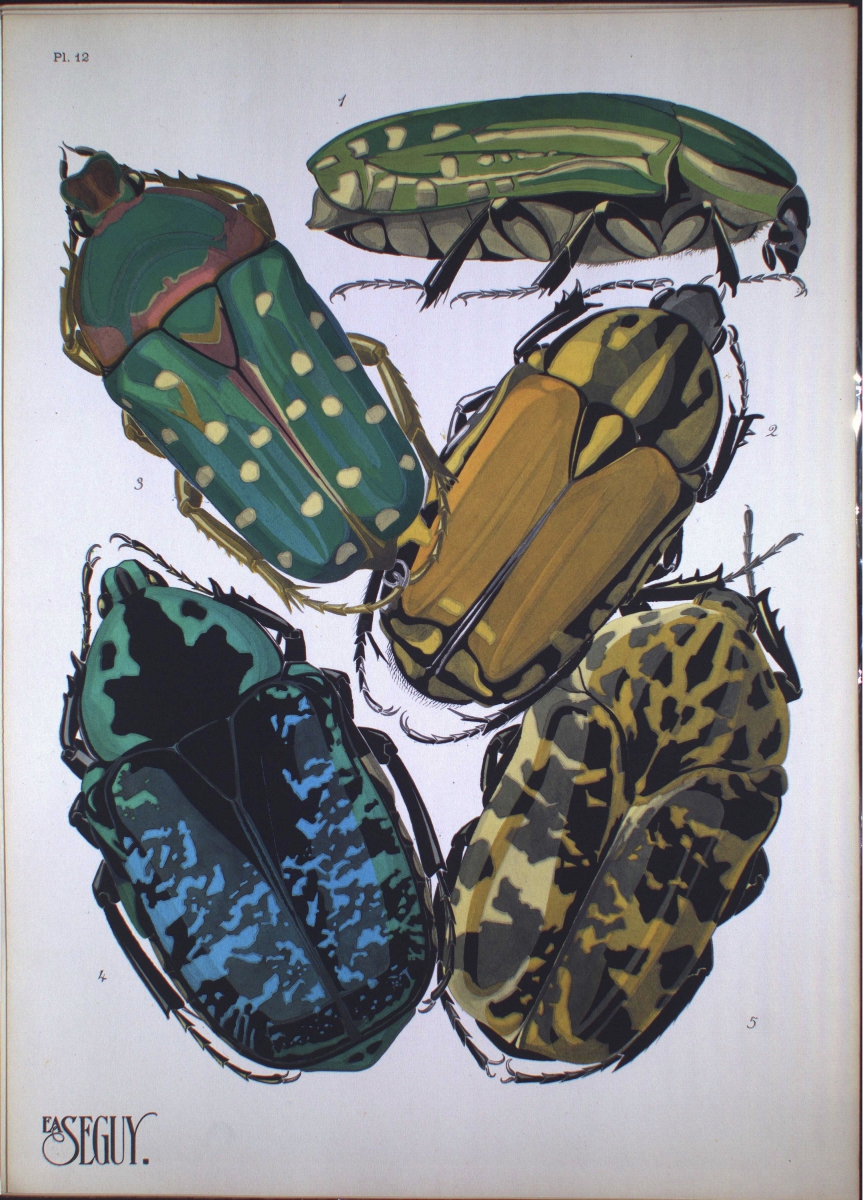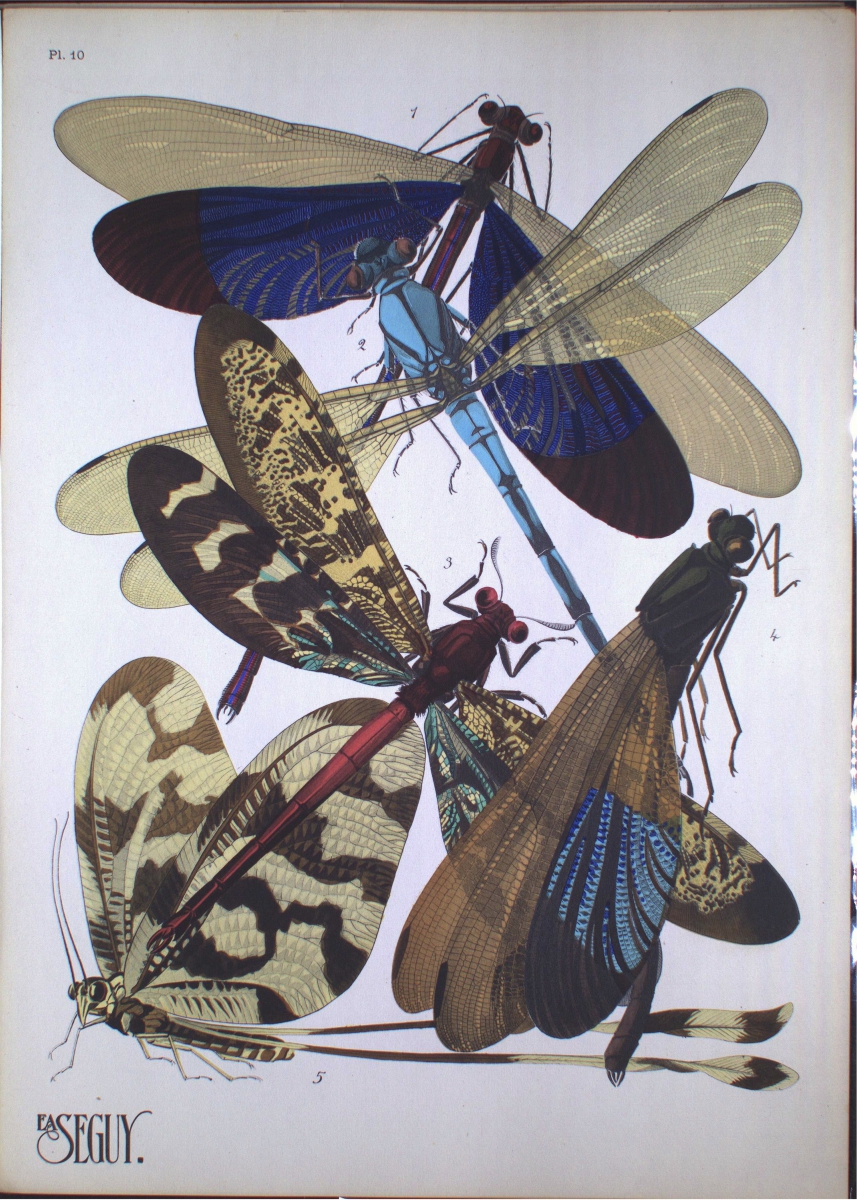 The scientific study of insects began in 17th century as the microscope improved, but entomology as a discipline gained steam during the 18th century. In Europe, this interest in small creatures was often fuelled by a general interest in the natural history of colonial possessions in far-flung places such as Africa, India, and North America. Many natural historians saw the tiny perfection of insects as evidence of the ingenuity of God.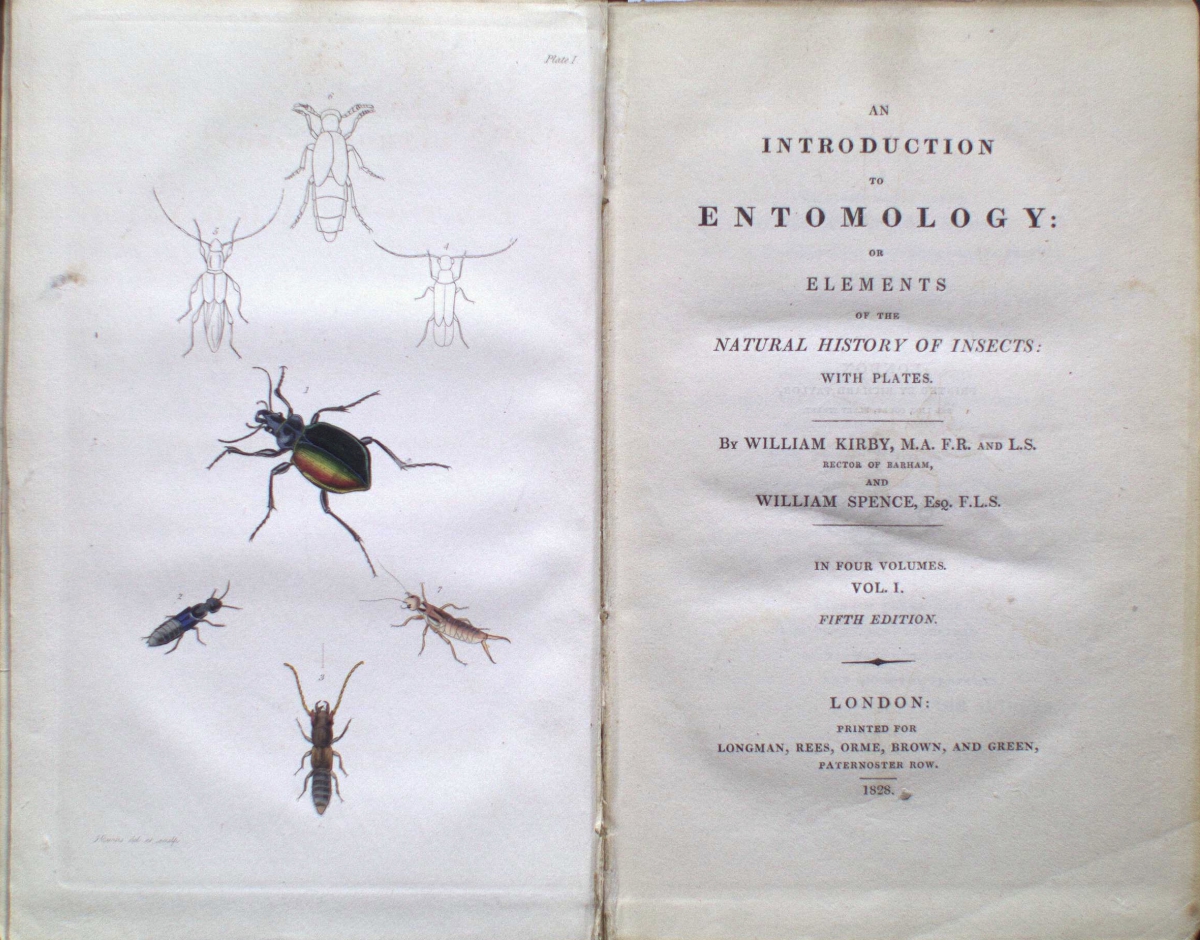 The Entomological Society of London was establish in 1833, and during the 19th century entomologists attempted to establish a standard scientific vocabulary for insects - part of general trend in the sciences toward a systematization of the natural world. By the late 19th century, insects were increasingly a subject of interest for the general public. Books such as Insects at Home fed this growing appetite for natural history publications.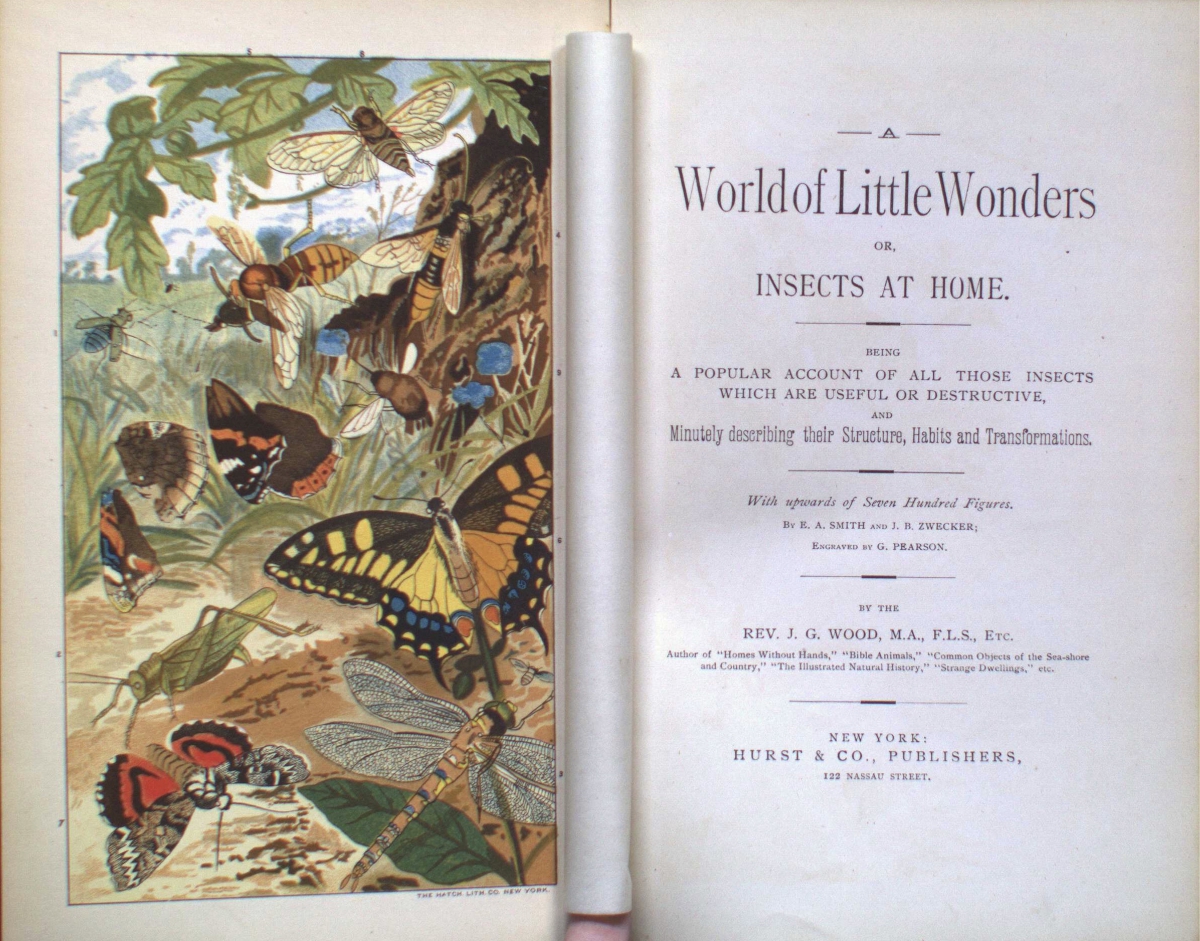 The earliest studies of insects demonstrate an appreciation for the aesthetic qualities of insects.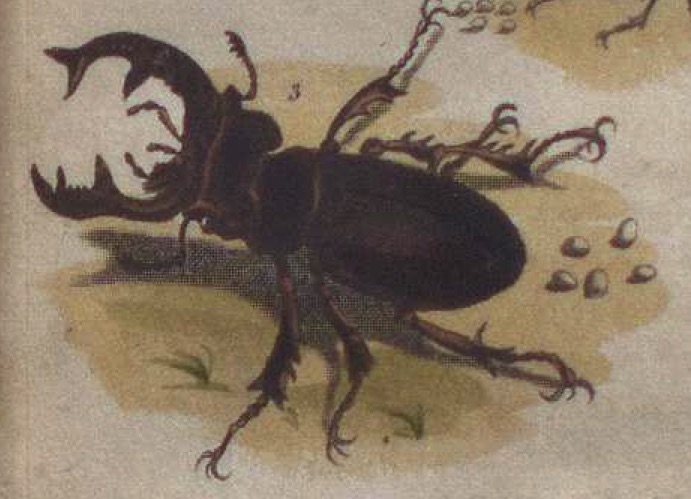 William Kirby, author of An Introduction to Entomology, often said to be the first popular book on entomology, wrote that insects 'combined and concentrated almost all that is either beautiful and graceful, interesting and alluring, or curious and singular'.
Early books on insects were usually illustrated with small, delicate and exacting drawings, prints or watercolours. The popular interest in books about bugs was partly fuelled by the use of new printing techniques such as lithography which used bright colours, and was often employed in lavishly illustrated books.
E. A. Séguy's Insects reflects his interest in the design qualities of the natural world. At the end of the volume he includes a series of patterns and motifs for rugs or wall paper that transform his insect drawings into stylish Art Deco decor.