Opening November 12, visitors to experience 100 new evocative, beautiful and unforgettable photographs capturing our precious and perilous natural world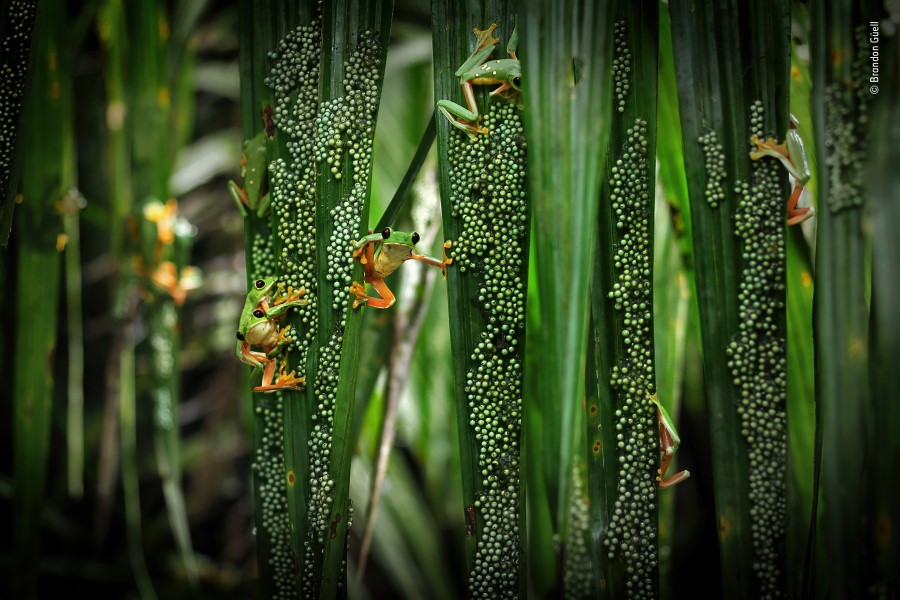 TORONTO, September 6, 2022 – The world-renowned Wildlife Photographer of the Year (WPY) exhibition returns to ROM (Royal Ontario Museum) on November 12, 2022. This acclaimed international photography competition from the Natural History Museum (NHM) in London, now in its 58th year, brings together 100 new stunning images. This is the tenth year in a row that ROM has exhibited photos from this prestigious global photography contest. The exhibition also makes its North American debut at ROM. The Grand Title winners will be announced by NHM on October 11, 2022. WPY will be on display in the ROM's Roloff Beny Gallery, on Level 4, until April 23, 2023.
"When you see these incredible photographs you'll know why this exhibition is an annual favourite with ROM visitors. The perseverance to patiently observe nature, often in challenging wilderness locations, shine through as both amateurs and professionals capture their deep appreciation of nature," says Dr. Burton Lim, Assistant Curator of Mammalogy and curator for the ROM's exhibition. "These photographers and their search for the perfect wildlife photo are just as extraordinary as their images".
These photographs let visitors reflect on the astonishing diversity and fragility of our natural world. Each beautifully presented image in the show is installed in custom-built LED light box frames for a dramatic visual experience.
The competition received nearly 40,000 entries from photographers of all ages and experience levels from 93 countries around the globe.
This year's exhibition will include Canadian photographer Jo-Anne McArthur's image Life and death in fur farming that documents animal cruelty in mink fur production and is included as part of the gripping and sometimes disturbing photojournalism category.
ROM Photo Contest
The ROM Wildlife Photographer of the Year contest will also return. Ontario photographers, both amateur and professional, adult or youth, are invited to share their captivating images of the natural world for a chance to win prizes and the honour of displaying the winning work at the Museum. Full contest details coming November 2022.
Membership
Members see it first and see it free. Members will have the first opportunity to experience Wildlife Photographer of the Year on Friday, November 11 and Saturday, November 12, 2022. Tickets to WPY are free for ROM Members. Visit joinROM.ca for more information about ROM Memberships.
Exhibition Credit
Wildlife Photographer of the Year is developed and produced by the Natural History Museum, London.
-30-
ROM Social Media
Instagram: @romtoronto
Facebook: @royalontariomuseum
Twitter: @ROMToronto
#ROMWPY