Wildlife Photographer of the Year
____________________________________
ROM Presents North American Premiere of 49th Annual Competition of World's Best Wildlife Photographers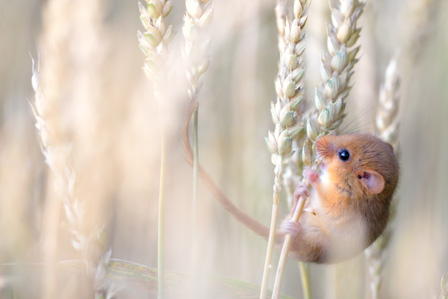 "ROM Biodiversity is the gateway into the natural world for our visitors at the Museum, online and out in the community. We are proud to host the North American debut of the Wildlife Photographer of the Year 2013 exhibition, and expect it to be the brilliant catalyst for many exciting programs to engage with nature, in our backyards and beyond," Janet Carding, ROM Director and CEO.
(Toronto, Ontario – September 26, 2013) The Royal Ontario Museum (ROM) presents the Canadian debut of the Wildlife Photographer of the Year (WPY) exhibition, which, in the United Kingdom, is one of the Natural History Museum's (NHM) most successful and longest-running exhibitions. Based on a photography competition originating 49 years ago, the exhibition is displayed in the ROM's Level 3, Centre Block, from November 23, 2013 to March 23, 2014. BBC Worldwide and the NHM have partnered to create this internationally recognized competition, celebrating nature and wildlife through the most prestigious and surprising photography of its kind.
ROM Installation
Open to professional and amateur photographers including youth, the exhibition showcases work by international competitors from over 90 countries. At the ROM, similar to the other WPY international venues, the exhibition features over 100 images, from a pool of over 43,000 international entries in 2012. Depicting landscapes, wildlife, and marine life, the ROM display, consisting of custom made LED light boxes, is divided into multiple sections covering 11 adult categories, four special award categories, and three children's categories.
"Science communication, especially in the life sciences, requires great imagery, texture and art to truly connect people to the content," says Dave Ireland, Managing Director, ROM Biodiversity. "Mixing art and science is an obvious choice for the ROM, where we present both world cultures and natural history."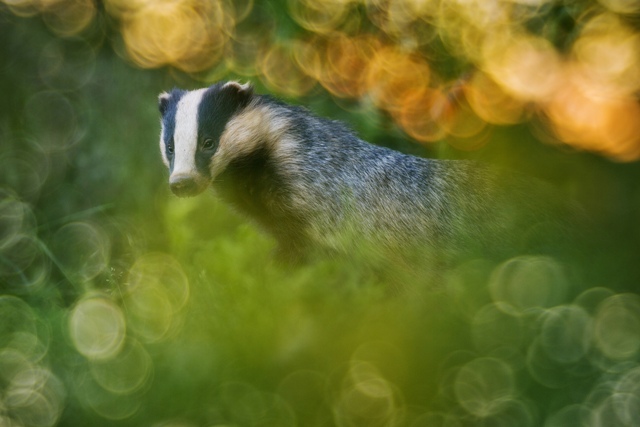 Programming
Accompanying the WPY exhibition, the ROM presents a wide range of programs around photography and biodiversity issues, for audiences ranging from families and youth to photography enthusiasts and the professional, experienced photographer.
Enlightening workshops and other photography-based experiences will be available for ROM visitors and photography enthusiasts through partnership between Fleming College's Environmental Communication Program (EVC) and the ROM.
"Conservation and biodiversity are celebrated in the WPY exhibit, like they are in the EVC program," states Neil Ever Osborne, iLCP Conservation Photographer and EVC Program Director. "Our students and faculty extend this conversation through our festival programming while we explore the converging worlds of art and science."
In addition, the ROM is partnering with Canadian Geographic for an exclusive WPY engagement activity. Combining Canadian Geographic's large network of wildlife photographers, through its PhotoClub program, with the ROM's exhibition of WPY and a comprehensive selection of programs, Canadians are encouraged to submit original digital images for a chance to have their work displayed among the world's best.
"Canadian Geographic is pleased to work with the ROM on this exciting photographic exhibition," says Gilles Gagnier Vice-President, Content Creation Canadian Geographic. "Our hope is that the great photography in this exhibition will inspire Canadians to share their own wildlife photos by submitting them to the BBC competition, as well as Canadian Geographic's own annual wildlife photography competition."
Friday Night Live (FNL)
October 18 – December 6
On Friday, November 22, the EVC Festival team celebrates the Wildlife Photography Exhibition at #FNLROM, with "Go Wild", an evening expressly dedicated to celebrate all things wildlife and photography. Be sure to visit #FNLROM online for details on this exciting night and the rest of the series.
Curators Corner – Special Edition
November 30
11am to 4pm
Visit the Earth Rangers Studio in the Life in Crisis: Schad Gallery of Biodiversity and speak with ROM curators, and see and hear about their own account of photography in the field. For details on this experiential afternoon as they become available, visit: www.rom.on.ca/nature.
Saturday Morning Club
Winter Session: Saturdays, January 11 - March 1 (Feb 15 excluded)
9 am - 12 noon
Programmed for children ages 5 to 14, the upcoming winter session of the Saturday Morning Club features Shutterbugs, where kids aged 11-14 learn about the technical aspects of photography. For registration and more information, please visit ROM Kids.
ROM for the Holidays
December 26 to January 5
Fans of the popular Earth Rangers Studio won't want to miss out on the fun as ROM Biodiversity transforms the Studio space into a winter wonderland using fun photography tips and tools.
Discovery Corners: Wildlife Art
Saturdays, October 19 - December 7
11 am - 3 pm
On Saturday, November 23, let the world class WPY photos inspire you threefold to take on the Animal Touch Table, Animal Scavenger Hunt, and create your own Animal Art.
The WPY exhibit opens exclusively to ROM members on November 22, 2013 from 10:00 am to 6:00 pm. ROM Members already know that the best way to experience the ROM is through Membership. For additional information or to purchase a ROM membership, visit www.rom.on.ca/members or call 416.586.5700. Private groups of 20 or more may email groupsales@rom.on.ca or call ROM Group Sales at 416.586.5801 (ext 2) for information on special rates, private lectures, guided tours and more. Ontario school groups should contact ROM Education at www.rom.on.ca/schools or call 416.586.5801 (ext 1) for information on school visits.
Experience the stunning Wildlife Photographer of the Year Exhibition for only $5 over the price of ROM general admission. Admission for members is free. Exhibition hours are the same as general ROM hours: daily from 10:00 am to 5:30 pm and Friday from 10:00 am to 8:30 pm, and until 9:30pm during the installments of #FNLROM. Last entry to this exhibition takes place an hour and a half prior to Museum closing.
Visit www.rom.on.ca for full WPY exhibition details, special programming, and tickets, and follow the ROM via Facebook, YouTube, the ROM blog, and Twitter (@ROMToronto, @ROMBiodiversity, #ROMWPY) for regular updates. The ROM's e-newsletter is free and can be subscribed to at www.rom.on.ca/en/newsletter.