ROM's New Exhibition Explores Tattoo Traditions and Culture
Tattoos: Ritual. Identity. Obsession. Art.
Exhibition explores history and emergence of body art and markings
Features over 200 objects including prints, ancient tools and silicone body parts tattooed by leading artists
On display from Saturday, April 2 to Monday, September 5, 2016
---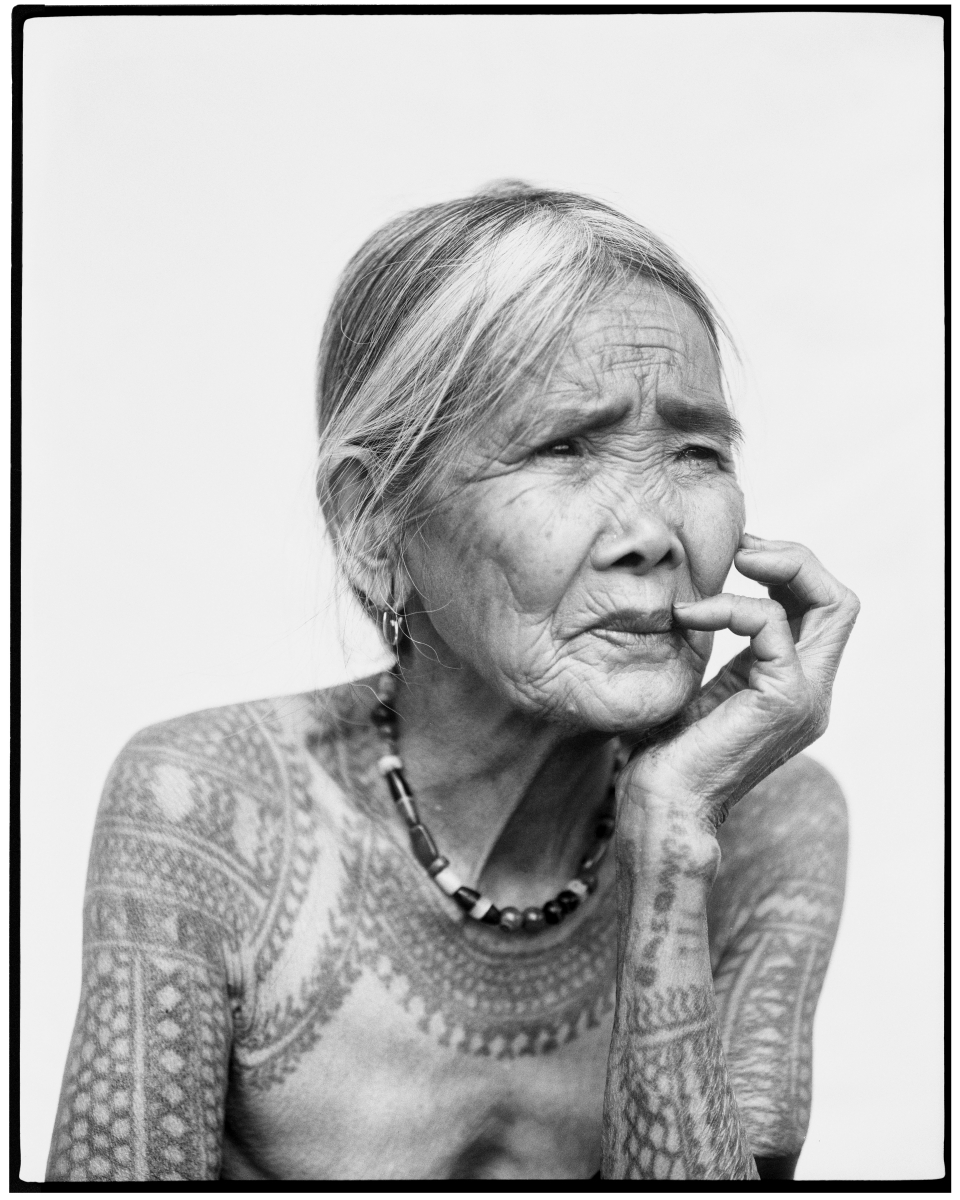 TORONTO, March 10, 2016 -- The Royal Ontario Museum (ROM) opens its new exhibition, Tattoos: Ritual. Identity. Obsession. Art., on Saturday, April 2, 2016. On display in the Museum's Roloff Beny Gallery, the show explores the multifaceted world of tattooing and the complex relationship between tattoo artists and tattooed. Coming from the musée du quai Branly in Paris, Tattoos showcases a visual history of body art and markings along with prints, posters, ancient tools, and commissioned tattooed silicone body reproductions inked by some of the most respected tattooists in the world.
The ROM's exhibition is curated by Chris Darling, Senior Curator of Entomology, and Kenneth Lister, Assistant Curator of Anthropology. Featured are over 200 objects including many loaned from the quai Branly, and private lenders across Europe, along with nearly two dozen objects from the ROM's Arctic, Egyptian, Pacific, East Asian and Natural History collections. Tracing tattoos across continents and over time, the exhibition examines tattoo artists and the tattooed, exploring the factors that have made tattooing an important cultural practice, an art form, and a worldwide modern phenomenon. Highlights include nine documentary videos showing various aspects of tattooing in different cultures and 13 silicone body parts inked by leading tattoo artists including Tin-Tin (France), Horiyoshi III (Japan), Filip Leu (Switzerland), Paul Booth (USA), Chimé (Polynesia), and Yann Black (Montreal).
"The exhibition brings to life the more than 5,000 year-old history of tattoos, exploring these ancient practices and their cultural significance. It will inspire ROM visitors to consider how the complex traditions of ink under the skin are constantly changing and have led to the global phenomenon of body art," said Chris Darling, Senior Curator of Entomology, Royal Ontario Museum.
The original exhibition, Tattooists, Tattooed, curated by Anne & Julien, founders of the magazine HEY! Modern Art & Pop Culture, was on display in Paris from 2014 – 2015 and drew record crowds to the musée du quai Branly.
Tattoos is a separately ticketed exhibition. Tickets are available for: $8.00 (Adults), $6.00 (Seniors and Students), and $4.00 (Children). ROM Members enjoy the exhibition at no cost.
The exhibition is complemented by a series of ROM events. Highlights include:
The Art of Ink
Tuesday, April 5 | 7:00 pm | Ticketed Event
Organized by Ann Webb, ROM Managing Director of Contemporary Culture, the event features a conversation between musée du quai Branly curators Ann & Julien, renowned tattoo artist Henk "Hanky Panky" Schiffmacher, and moderator Kevin Sweet of Radio Canada about the art of tattooing, both past and present.
Friday Night Live: #ROMInk
Friday, April 29 | 7:00 pm | Ticketed Event | 19+
Toronto's most popular social destination, Friday Night Live, presented by Ford of Canada, launches Season 9 with #ROMInk from 7:00 pm to 11:00 pm, featuring musical performances, food and drink, and gallery activations.
Tunniit: Retracing the Lines of Inuit Tattoos
Tuesday, May 10 | 7:00 pm | Ticketed Event
Filmmaker Alethea Arnaquq-Baril examines the lost practice of tattooing amongst Inuit women in Northern Canada through her 2010 documentary Tunniit: Retracing the Lines of Inuit Tattoos and presents the challenges faced by these communities.
Borneo: Explorations of Nature and Culture
Thursday, May 26 | 11:00 am | Free with General Admission
ROM Curator Chris Darling discusses the exploration of the biological and cultural diversity of the world's third largest island with reference to historical and modern tattooing traditions.
The Cultural Heritage of Indigenous Tattooing: Medicine, Myth, Magic, and Meaning
Tuesday, June 14 | 7:00 pm | Ticketed Event
Leading anthropologist Lars Krutak shares his journey to understand the impact of tattoos and other forms of body modification.
Art Fusion, Presented in Partnership with Northern Ink Xposure
Thursday, June 16 | 7:00 pm | Ticketed Event
International tattoo artists bring their talents to the ROM, creating collaborative art in the Museum's galleries along with live music, and entertainment. Access to the exhibition is included.
Visit rom.on.ca/tattoos for tickets and exhibition details.

This exhibition was developed and produced by the musée du quai Branly.
Media Contact
Jesika Arseneau, Publicist
416.586.5558
jesikaa@rom.on.ca
Social Media
Like: ROM Facebook
Tweet: @ROMToronto
Instagram: romtoronto
Watch: ROM YouTube
Blog: ROMblog
Join the Conversation: #ROMink #ROMmembers