Museum debuts a powerful new film to help audiences see ROM in a new way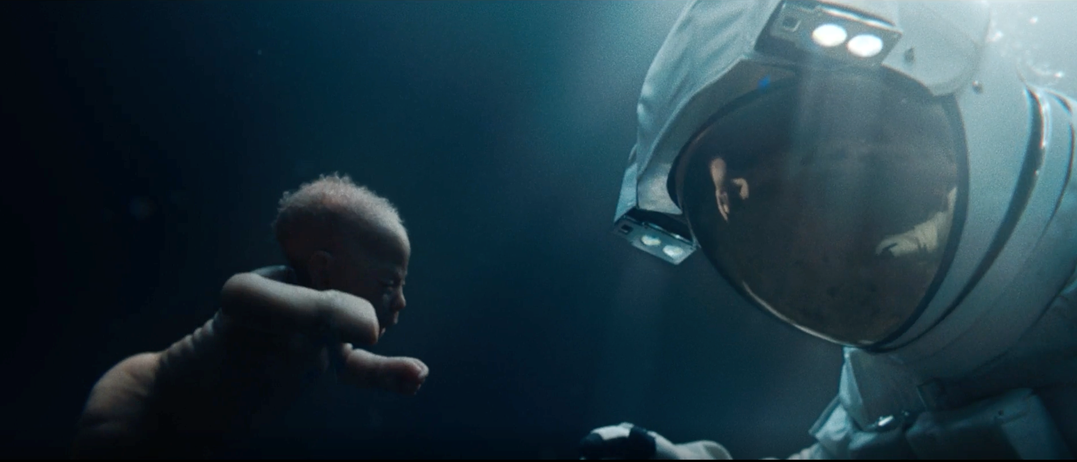 TORONTO, ON (June 9, 2022) – As the country moves beyond the pandemic, a new ROM (Royal Ontario Museum) is emerging, one that will change the way people think about the role of the museum and its place in the city. As part of this transformation, today, ROM unveils a dynamic new brand voice, a powerful film, and thanks to generous support from donors, a special offering that gives visitors free access to ROM's main floor galleries and public spaces throughout the summer months. Timed to coincide with the display of Kore 670, a stunning sculpture from antiquity on loan from Greece, the main floor free summer program runs from June 9 to September 25. These initiatives signal ROM's intention to open its doors wider to a new generation of museum-goers and help build back culture in the province.
"Now, more than ever, people are looking for new ways of understanding, and new ways of connecting with their community," says Josh Basseches, ROM Director & CEO. "And with today's announcements, we are using our platform to reimagine our role in the community and bring Ontario back to culture."
Today's announcements mark an important milestone in the Museum's ongoing evolution. While ROM attracts more than 1.3 million visitors in a typical year, research and community dialogue has shown that there is an opportunity to reach new audiences, particularly young adults and new Canadians. These initiatives reinforce ROM's commitment to being a place that connects people to the ideas that are shaping our culture today, and to each other.
ROM Immortal New Brand Platform & Film
The intention of the new voice for ROM is to disrupt perceptions about museums, reveal how the Museum addresses pressing present-day issues, and, after the turmoil of the pandemic, welcome people back to culture.
To bring the Museum's new brand platform, ROM Immortal, to life, the Museum commissioned Toronto-based filmmaker Mark Zibert, in collaboration with Broken Heart Love Affair's Carlos Moreno and Denise Rosetto, and Mohawk filmmaker Shaunoh Wilson, to create a short film. This artistic expression of the Museum's bold vision sets the tone for a new way of thinking about the Museum. Like ROM's objects and collections, the film chronicles the story of existence --past, present and future, from the earliest signs of life to seminal historical moments that shaped the world.
"As a Museum, we understand the power of art to provoke, inspire, and reframe understanding. This film captures the scope and scale of stories that are unlocked by ROM and its collection," says Lori Davison, ROM Chief Marketing and Communications Officer. "At its core is the message that we live on in what we leave behind, quite literally through the objects found in the Museum, but also through the legacy of what we all leave behind as citizens of the world and stewards of this planet. This is a chronicle of who we are, and the marks we leave on ourselves, each other and the world."
To complement the film, additional visual elements for this new brand platform created by Leo Burnett Design highlight, through striking photography, ROM artworks, artifacts, and specimens that express the notion that each of the Museum's 13 million objects are portals to stories that help people better understand the world around them.
Launch of Free Main Floor Summer Program
In celebration of ROM's display of Kore 670 and the Museum's focus on increasing public access, ROM is opening up the Museum's main floor for free to the public from June 9 until September 25 thanks to the support of the Temerty Foundation. Comprising nearly 80,000 square feet of gallery and public space, visitors to the main floor will have access to Kore 670, a suite of Asian Galleries, the two exhibitions #MyPandemicStory and Unmasking the Pandemic: From Personal Protection to Personal Expression, and the Daphne Cockwell Gallery dedicated to First People's art and culture, which is accessible year-round. The summer experience also includes a new pop-up coffee bar, and free live performances, thanks to the support of Helga and Mike Schmidt, as well as topical programming and more Maker Space activity for visitors of all ages. Kore 670 comes to Toronto from Athens as part of an exchange with the Acropolis Museum celebrating 80 years of Greek Canadian relations. This is a once in a lifetime opportunity to see a great work of Greek antiquity, that has only left Greece a few times in its 2,500 year history.
"As we introduce our new brand platform, we also wanted to provide our communities with another reason to come and visit the museum this summer," says Basseches. "The rare opportunity for the public to see Kore 670 provided the right moment for this summer celebration. Over lunch or an afternoon, visitors can drop by ROM to sip coffee, hear music and marvel at great works of art. By making our main floor free, we want to encourage as many people as possible to re-connect with culture again this summer."
As part of the Museum's commitment to greater access, the Museum has also revived Third Tuesday Nights Free, after a two-year pause during the pandemic, offering everyone access to the entire Museum, including special exhibitions, each third Tuesday night of every month. And this Canada Day, July 1, 2022, ROM will be entirely free to the public.
ROM's Ongoing Transformation
Over the past year alone, ROM has introduced a number of initiatives that highlight the Museum's ongoing evolution. In a first of its kind, ROM established the Allan and Helaine Shiff Curatorship of Climate Change last year to address the climate crisis. The newly opened Willner Madge Gallery, Dawn of Life, takes visitors through the origins of life and Earth's mass extinction events. #MyPandemicStory, ROM's first crowd-sourced exhibition, offers an unfiltered look at the impact of the pandemic on the mental health of youth. And later this year, ROM will debut Kent Monkman: Being Legendary, a major solo exhibition from the internationally celebrated Cree artist, that explores, in his own words, "How Indigenous presence and knowledge is embedded in this land much longer and deeper than how it's been presented in the colonial version of history."
Third Tuesday Nights Free is supported by the Bennett Family Foundation and the Temerty Foundation. Kore 670 is made possible with the support of the Hellenic Heritage Foundation.
Image credit: Still from ROM Immortal, Royal Ontario Museum/Broken Heart Love Affair, 2022.
-30-
For more information, please visit www.royalontariomuseum.com
ROM Communications
media@rom.on.ca
ROM Social Media
Instagram: @romtoronto
Facebook: @royalontariomuseum
Twitter: @ROMToronto
ABOUT ROM 
Opened in 1914, Royal Ontario Museum showcases art, culture and nature from around the world and across the ages. Among the top 10 cultural institutions in North America, Canada's largest and most comprehensive museum is home to a world-class collection of 13 million art objects and natural history specimens, featured in 40 gallery and exhibition spaces. As the country's preeminent field research institute and an international leader in new and original findings, ROM plays a vital role in advancing our understanding of the artistic, cultural and natural world. Combining its original heritage architecture with the contemporary Daniel Libeskind-designed Michael Lee-Chin Crystal, ROM serves as a national landmark, and a dynamic cultural destination in the heart of Toronto for all to enjoy.