Let Mesopotamia Inspire You
_________________________________________________________________
Visit the ROM Boutique for extraordinary gifts
this holiday season
(Toronto, Ontario – October 15, 2013) The Royal Ontario Museum (ROM) invites shoppers to discover exclusive gifts inspired by its current, critically acclaimed exhibition Mesopotamia: Inventing Our World, presented by RSA Insurance. The ROM Boutique offers an array of home décor, fashion apparel, remarkable publications, as well as exciting and educational children's toys, books, and games.
To kick off this year's holiday shopping season, ROM visitors should visit Mesopotamia's dedicated shop, featuring exhibition-themed wares including hand-crafted jewellery, charming decorative pieces, and impressive reproductions of some of the exhibition's most memorable objects. Also available is a large selection of books, including the official exhibition souvenir guide. On sale for only $5, and available in both English and French, the publication is sure to transport you back to the exhilarating ancient culture of Mesopotamia – long after your visit to the ROM. Filled with striking full-colour images and engaging text written by the ROM's curatorial experts, the guide is on sale at the ROM admissions kiosks and in the ROM Boutique.

ROM Membership - The perfect holiday gift to please anyone!
Give the gift that gives all year long! Your friends and loved ones will enjoy the Museum's treasures long after the holidays are over with a new ROM Membership. Membership ensures free unlimited admission to the Museum and its feature major exhibitions including the current Mesopotamia and the upcoming The Forbidden City: Inside the Court of China's Emperors. Membership also includes exclusive Member Previews, free subscription to ROM Magazine, special discounts in ROM shops, restaurants, on programs, courses and events and so much more. Current ROM Members save up to $20 off select Gift Membership levels, with plenty of levels to choose from. Each Gift Membership comes wrapped up in a gift box with a complimentary Mesopotamia souvenir guide. ROM Members can look forward to the ROM Boutique's annual Member Holiday Shopping Weekend on December 6, 7, and 8, 2013, where they will save 20% off purchases upon presentation of their Membership card. For further details on the benefits of Membership or to purchase a Gift Membership visit www.rom.on.ca/members or call 416.586.5700.
Selected Items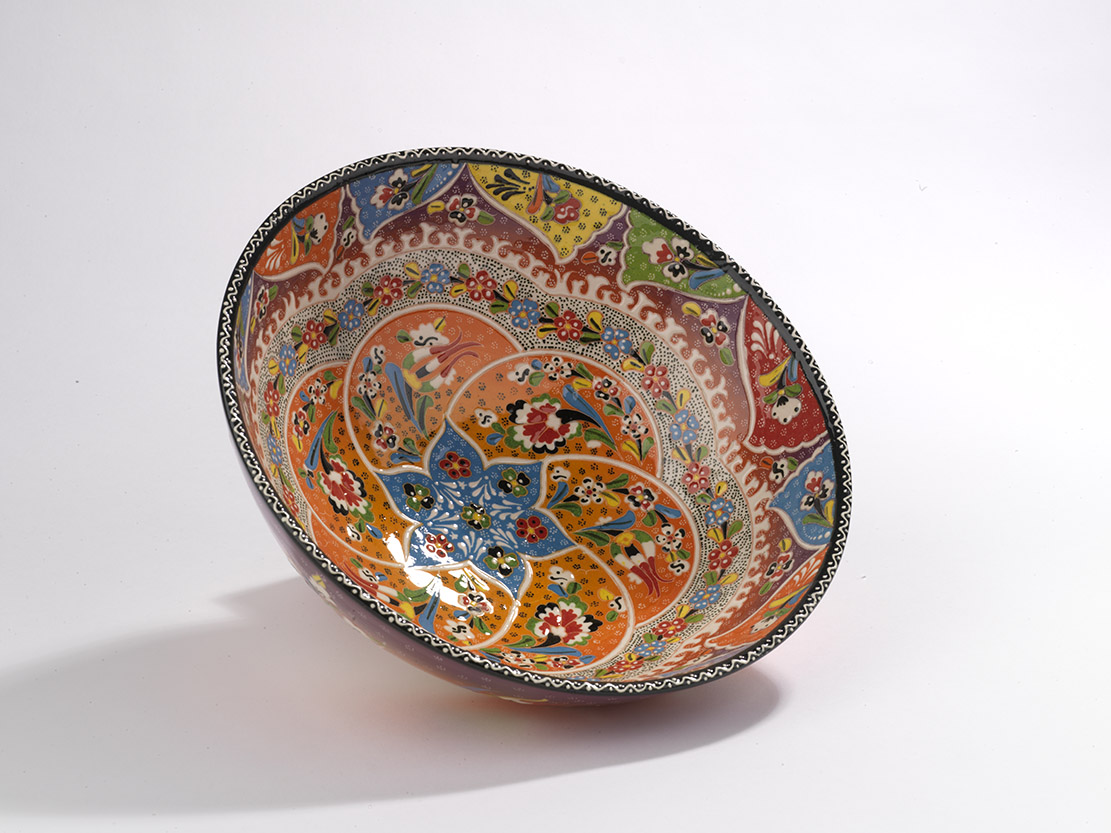 Turkish Bowl Relief
Hand-painted in Turkey, this bowl relief will please lovers of art and history. Evocative of the rich culture of Mesopotamia, this item is made using lead-free paint and is guaranteed to add substance to its surroundings. This item is available in the Mesopotamia Boutique for $149.99. ROM Members pay $134.99!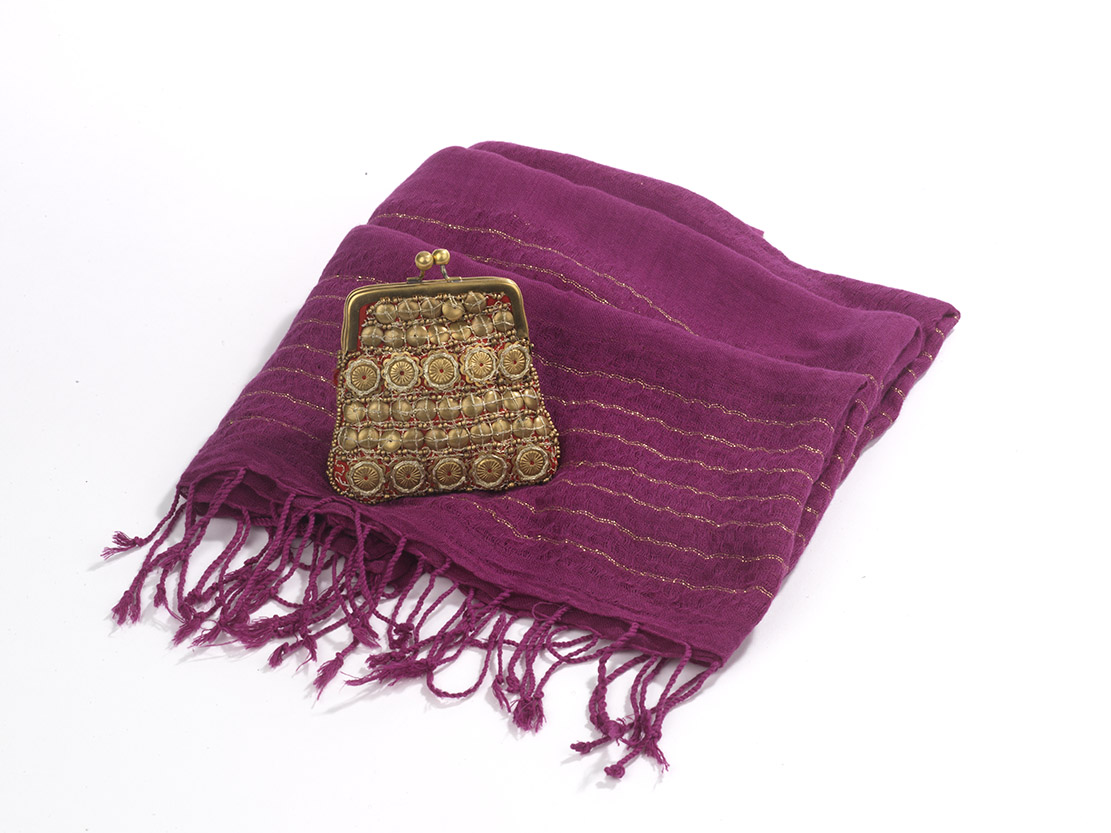 Beaded Coin Purse and Lurex-Striped Shawl
For the fashion-forward, these items ensure an impression. At $39.99 ($35.99 for ROM Members), the lurex-striped shawl is hand-woven in India and available in a number of attractive colours and designs. The coin purse is hand-made in Georgia and available for $39.99. With impressive attention to detail, this beaded gem is certain to delight.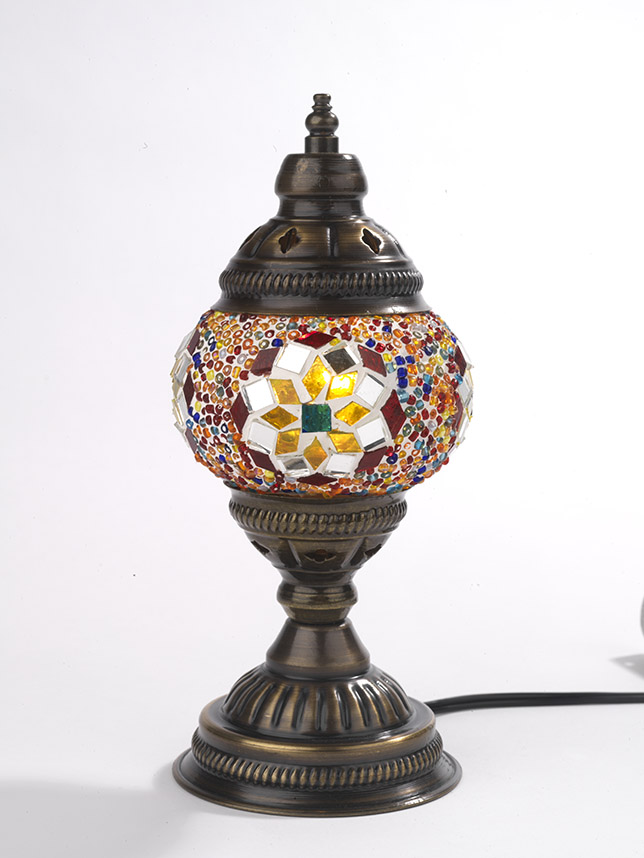 Mosaic Table Lamp
Brighten up your loved one's home décor with this stunning mosaic table lamp, made in Turkey. This unique lamp is offered in a dazzling multi-coloured option, blue and yellow, and pink. The design and fine detailing make this item the perfect ac cent to any room. This item is available in the Mesopotamia Boutique for $99.99, only $89.99 for ROM Members.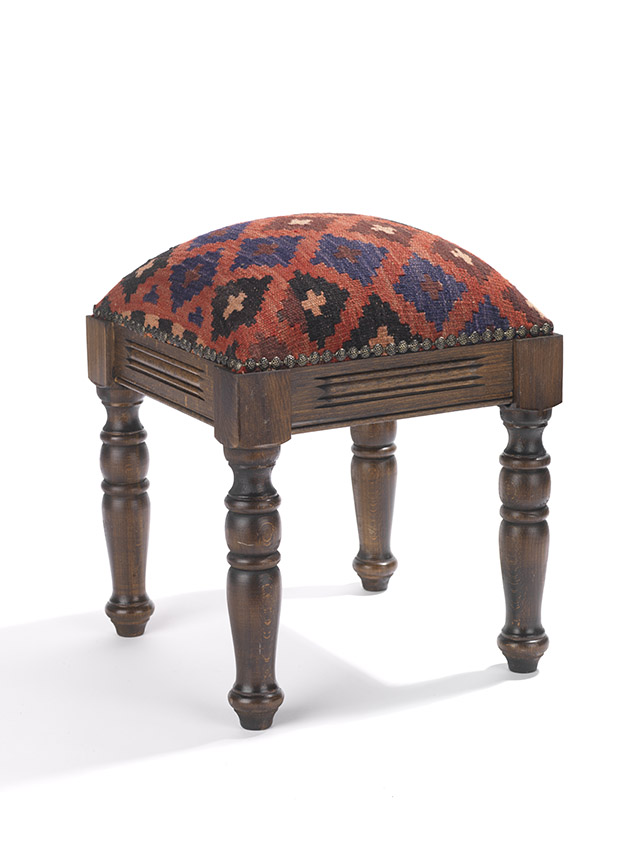 Hand-crafted Footstool
Inspired by the dramatic and finely crafted objects found in the Mesopotamia exhibition, this hand-made footstool makes quite an impact. Eighteen inches high, the stool's base is made of smooth walnut and the striking upholstery is hand-knotted in Turkey. Each footstool available in the Mesopotamia Boutique bears a unique design, so you can be assured of a truly exceptional gift. This item retails for $299.99, $269.99 for ROM Members.
Retail at the ROM
The ROM Boutique is a 7,000-square-foot luxury retail shop located on the main floor of the Michael Lee-Chin Crystal. With a dedicated entrance off Bloor Street West, the store is open year round and offers an outstanding collection of one-of-a-kind gifts, luxury retail amenities, and a signature line of Museum-branded merchandise. While a great endpoint to a ROM visit, the Store has become a standalone shopping destination for residents and visitors to the city, alike.

The ROMkids Boutique, located just outside the Bat Cave on the Museum's Level 2, is full of fun, interactive gifts for children, including a new line of ROM t-shirts, natural history toys, games, and books.