New exhibition draws from ROM's collection to showcase nearly a century of Canadian innovation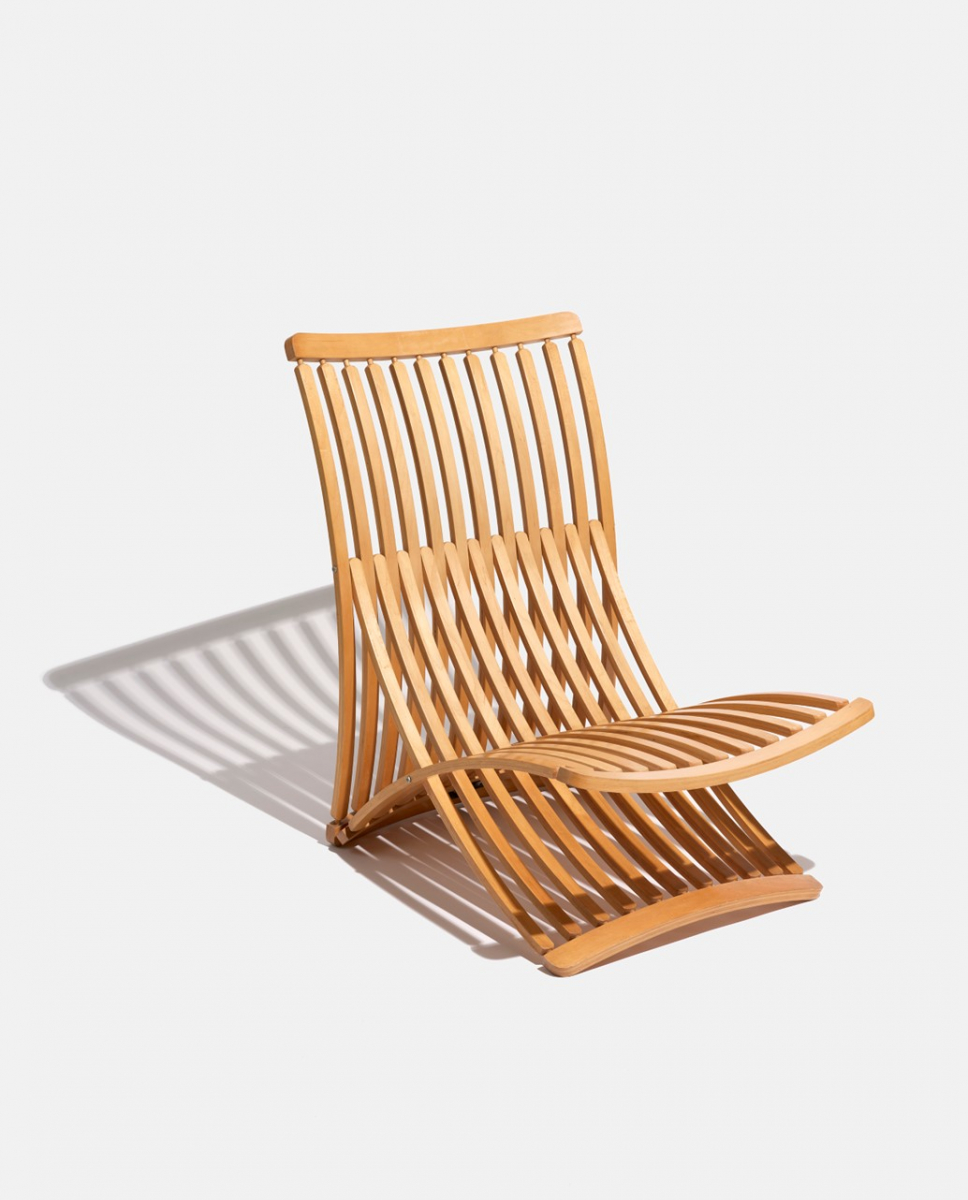 TORONTO, August 31, 2022 – This December, ROM (Royal Ontario Museum) will present close to a century of artisanship and cutting-edge design from the Museum's extensive collection with the opening of Canadian Modern. Running from December 3, 2022 to July 30, 2023, this new exhibition will reveal the legacy of Canadian creativity and ingenuity across furniture, fashion, ceramics, and electronics through over 100 objects from the mid-twentieth century to the present.
Delving into the inspiration behind Canada's innovative contributions to modern design and craft, Canadian Modern features work from more than 70 designers and 40 manufacturers, celebrating makers from across the decades. Curated by Dr. Rachel Gotlieb with assistance from Dr. Arlene Gehmacher, Canadian Modern presents new perspectives on modern material culture in Canada.
"Canada has a rich and vital craft and design culture that is deserving of recognition and appreciation. By juxtaposing innovation and tradition, mass-produced and one of a kind, the exhibition strives to ask questions and foster debate about what defines Canadian design, as well as to underscore both the challenges and the joy in making," says Dr. Rachel Gotlieb, Ruth Rippon Curator of Ceramics at The Crocker Art Museum and lead curator of Canadian Modern.
From Clairtone's Project G stereo to Fluevog footwear, Canadian Modern showcases examples of culturally significant, limited-edition, and mass-produced objects designed and crafted in Canada. The exhibition will feature some of the most well-known furniture, jewelry, fashion, glassware, ceramics, textiles, electronics, and graphic design, inviting visitors to take a fresh look at these everyday objects.
"From the chairs we sit in to the phones we text on, Canadian design is everywhere," says Josh Basseches, ROM Director & CEO. "This exhibition is the story of that enduring influence - and a celebration of the imagination and ingenuity behind it."
Wide-ranging in its scope, the exhibition will explore both exceptional and popular examples of Canadian craft and design, along with the vision and entrepreneurial spirit that drove it over the years. Inspired by everything from pop culture and the Swinging Sixties to Canada's natural landscape and the Space Race, Canadian innovation was embraced by global markets, putting the country's designs on the world stage.
"Design and craft are often in flux, speaking to the moment in reflecting or shaping perspectives and needs," says Dr. Arlene Gehmacher, L.R. Wilson Curator of Canadian Art & Culture at ROM and consulting curator for Canadian Modern. "Canadian Modern allows us to appreciate the ROM's current collections and imagine possible new directions."'
Highlights on view include early iconic pieces such as Jacques Guillon's Cord Chair from 1950, while more recent pieces will feature some of the most important professionals working in the field today, including Scot Laughton's original Strala Floor Lamp from 1986, alongside Douglas Coupland's Bento Box Desk from 2013.
Canadian Modern places an important ROM collection front and centre, and offers an engaging lens through which to examine and appreciate Canada's distinct place in modern design and craft. Tickets to Canadian Modern are included with General Admission to the Museum. Highlights from the exhibition will be presented in a fully illustrated catalogue.
Image credit: Steamer Chair, 1978. Steam-bent maple plywood. Thomas Lamb (1938-1997), DuBarry.

This exhibition is generously supported by the Royal Exhibitions Circle.
-30-
CONTACTS:
ROM Communications
General inquiries: media@rom.on.ca
For further information: Sophie von Hahn, Senior Publicist, svhahn@rom.on.ca
ROM Social Media
Instagram: @romtoronto
Facebook: @royalontariomuseum
Twitter: @ROMToronto
ABOUT ROM
Opened in 1914, ROM (Royal Ontario Museum) showcases art, culture, and nature from around the world and across the ages. Today, ROM houses more than 13 million objects, from Egyptian mummies to contemporary sculpture, from meteorites to dinosaurs. ROM is the most visited museum in Canada and one of the top ten museums in North America. It is also the country's preeminent field research institute, with a diverse range of experts who help us understand the past, make sense of the present, and shape a shared future. Just as impressive is ROM's facility—a striking combination of heritage architecture and the cutting-edge Michael Lee-Chin Crystal, which marks the Museum as an iconic landmark and global cultural destination.
We live on in what we leave behind.