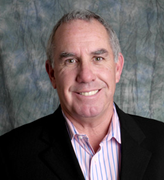 Toronto, June 12, 2023 – The Royal Ontario Museum (ROM) announced today the Order in Council appointment of Robert Chant as Chair of ROM's Board of Trustees for a 2-year term from May 2023 to May 2025. Chant has served as a member of ROM's Board of Trustees since May 2, 2022. He succeeds Stephen Bowman, who served as Chair of the Board of Trustees from January 2020 to January 2023.

"I am delighted to welcome Bob as the next Chair of our Board of Trustees," says Josh Basseches, ROM Director & CEO. "With more than two decades of experience as a corporate leader and government advisor, Bob understands the power of innovation and the importance of community. Additionally, I would like to thank our past chair, Stephen Bowman, who helped steer the Museum through the pandemic, as well as our past Vice Chairs, Ian Madell and Rita Shelton Deverell, who were equally invaluable during this period."

As a seasoned executive with an extensive background in corporate communications and regulatory affairs, Chant is currently a senior advisor at the management consulting advisory firm StrategyCorp Inc., and recently retired from the position of Senior Vice President, Corporate Affairs and Communications with Loblaw Companies Limited, while also serving as a member of the Loblaw management board. Chant has in-depth experience in the government sector, including roles as senior advisor in the offices of the Prime Minister of Canada and the Premier of Ontario, as well as Chief of Staff to former provincial opposition leader John Tory. In the community, Chant has worked with various not-for-profit organizations, serving on the Board of Ontario Science Centre, as Chair of the Breakfast for Learning initiative, Vice Chair of President's Choice Children's Charity, and Vice Chair of recycling organizations Multi-Material Stewardship Western Canada and Recycle BC. He also serves as a board director with sustainable technology and packaging firm Evanesce. He is a graduate of the ICD-Rotman School of Business Directors Education Program and graduated with a Bachelor of Arts from University of Guelph.
"On behalf of the Government of Ontario, congratulations to Robert Chant on his appointment as Chair of ROM's Board of Trustees," says Neil Lumsden, Minister of Tourism, Culture and Sport. "Robert's knowledge and experience make him the ideal person to guide one of Ontario's greatest and most cherished attractions. I would also like to thank outgoing chair Stephen Bowman for his dedicated service and outstanding leadership."
Chant assumes his role at a pivotal time in the Museum's evolution. With a bold Strategic Direction in place and a lineup of major exhibitions and welcoming initiatives slated for 2023, including the return of ROM's Free Main Floor summer program, the reopening of the popular hands-on Discovery Gallery for kids, and exhibitions like T rex: The Ultimate Predator; Tusarnitut! Music Born of the Cold and Death: Life's Greatest Mystery, ROM is well positioned to build on its role as a vital community hub in the heart of the city and a leading destination for visitors from around the world.
"I am honoured to assume the role of Chair of the Board of Trustees at a time of invigorating change for the Museum," says Bob Chant. "Through innovative programming and exhibitions, increased access opportunities, and ground-breaking research, we will continue to build on ROM's reputation as a welcoming and truly global cultural institution."

ROM is an agency of the Government of Ontario. The Board of Trustees is the governing authority for the Museum, responsible for its policies, its operational continuity, and the collections and other assets which the Museum holds in trust for the people of Ontario. The Board consists of 21 Trustees – 15 provincially appointed, three ex-officio members, and three elected by ROM members. Trustees are volunteers who are dedicated to public service and ROM's wellbeing and long-term stability.