Enjoy Iranian culture, dance, music and dining on May 25 and 26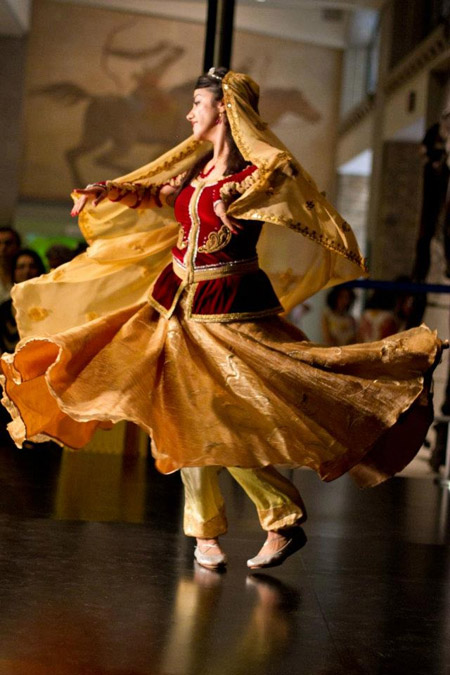 Come out and celebrate Iranian heritage and culture at its finest. On Saturday May 25, 2013 from 11:00 am to 5:00pm the Royal Ontario Museum (ROM) will celebrate Iranian Heritage Day through music, dance, dining and hands-on activities.
In partnership with the Toronto Iranians Community Group, the ROM is proud to present a day of Iranian culture and heritage programming. The ROM's Heritage Days offer a unique look at the diverse backgrounds of Canadians providing visitors with the opportunity to learn about these other cultures.
The celebration features a wide array of festivities including authentic Iranian music, dance and Naghali story-telling performances. Also scheduled is the premiere of Siamak Eskandari's newest photography exhibit, "Riders on the Stone", and a lecture by the photographer. Art is also on display from contemporary Iranian artists as well as hands-on Iranian themed crafts for children. Additionally, Food Studio and ROM Boutique feature Iranian-themed fare and wares for the day.
Admission Information
All Iranian Heritage Days activities are included with general admission.
For more information, visit: http://www.rom.on.ca/en/activities-programs/events-calendar/iranian-heritage-day