The most fearsome dinosaurs roar into Toronto on March 11, 2023
TORONTO, December 14, 2022 – Stalking in the imagination of every child is the great Tyrannosaurus rex, the tyrant lizard king of dinosaurs. On March 11, 2023, this culturally omnipresent dino will come to life at ROM (Royal Ontario Museum) in T. rex: The Ultimate Predator presented by Desjardins Group. Visitors will feast on this spectacular new exhibition from the American Museum of Natural History that features more than 40 models and casts, many full-sized and towering over guests.
"With its dynamic blend of fossil skeletons, life-like models, and digital experiences, T. rex rekindles a childlike awe for a ferocious hunter that has long loomed large in the public consciousness," says Josh Basseches, ROM Director & CEO.

For guests of all ages, T. rex is an adventure of imagination and exploration. Captivating young minds, filled with ideas of what it would be like to have lived with the dinosaurs, and guiding through the epic journeys of evolution and scientific discovery, this exhibition will thrill and engage all who dare enter.
"World-class attractions like the ROM contribute so much to our province's rich cultural sector and play an important role in Ontario's tourism industry," says Neil Lumsden, Minister of Tourism, Culture and Sport. "T. rex: The Ultimate Predator exhibition is sure to be a huge hit among families over March Break and will continue to draw local and international visitors to Ontario throughout the spring and summer."
"Desjardins is proud to present the T. rex exhibition and to give Torontonians and all other visitors the opportunity to be immersed into the world of the infamous predator through an engaging and educational experience," says Marilyn Horrick, Senior Vice President of Ontario Markets, Desjardins Group.
Just how did T. rex get so big, so bad and so famous? This exhibition will answer those questions and other fascinating queries about the tyrannosaur family through impressive displays including large-scale video projections, an exhilarating virtual reality experience, and plenty of hands-on activities for kids to engage with.
Despite what people may think, the full tyrannosaur story includes dozens of different species spanning over 100 million years of evolution, with the best-known—T. rex— only appearing just before it and the other dinosaurs were wiped from the face of the Earth by a devastating asteroid impact. With this exhibition, visitors will also learn about many types of tyrannosaurs of the superfamily Tyrannosauroidea that lived between 167 and 66 million years ago and roamed across five continents.
"Some of the best tyrannosaur skeletons ever found come from the rich badlands of western Canada, which was home to a diverse group of tyrannosaurs, including the famous T. rex, between 80 and 66 million years ago," says Dr. David Evans, ROM Temerty Chair in Vertebrate Paleontology. "It's still one of the best places to go tyrannosaur hunting today, and we are excited to show off some jaw-dropping tyrannosaur fossils from western Canada in this exhibition."
In the ROM Spotlight section of the exhibition, visitors will dig into the process of paleontological fieldwork while viewing the toothy jawbone from a giant Daspletosaurus, a close cousin of T. rex, unearthed just last summer by Dr. Evans and crew from a site near the hamlet of Manyberries, Alberta. This space will also reveal how ROM fossil preparators do the meticulous work of digging up and revealing the hidden fossil treasures as they prepare the bones for study or display.
While exploring the exhibition, visitors will confront a life-sized animation of T. rex and encounter full-scale models of a T. rex during different growth phases, from a fluffy helpless T. rex hatchling to a four-year-old juvenile and finally as a massive, chomping adult T. rex.
The evolution of T. rex will be further illustrated by real fossil specimens from Canada on display for visitors to study. In addition to the Daspletosaurus, there will be fossil skulls of an Albertosaurus sarcophagus and a Gorgosaurus libratus. A highlight exhibition will be a stunning real fossil T. rex skull from the Royal Tyrrell Museum, one of only two skeletons ever found in Alberta, with its rare and remarkable black colour due to the manganese it absorbed as it underwent fossilization.
Members will have the first opportunity to experience T. rex at the Member Preview on Friday, March 10 and Saturday, March 11, 2023. Members have advanced access to reserving exhibition tickets beginning January 12, 2023. Tickets are free for ROM Members.
T. rex: The Ultimate Predator is on display at ROM from March 11 to September 4, 2023, in ROM's Special Exhibition Gallery, Level 1. Tickets go on sale January 17, 2023. This exhibition is organized by the American Museum of Natural History, New York (amnh.org).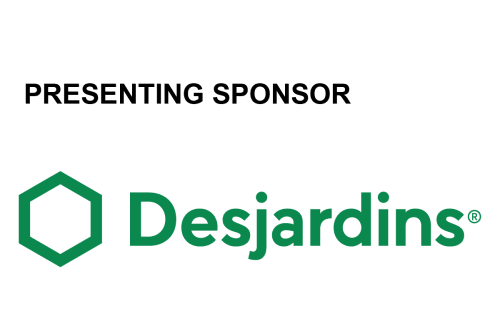 -30-
ABOUT ROM 
Opened in 1914, ROM (Royal Ontario Museum) showcases art, culture, and nature from around the world and across the ages. Today, ROM houses more than 13 million objects, from Egyptian mummies to contemporary sculpture, from meteorites to dinosaurs. ROM is the most visited museum in Canada and one of the top ten museums in North America. It is also the country's preeminent field research institute, with a diverse range of experts who help us understand the past, make sense of the present, and shape a shared future. Just as impressive is ROM's facility—a striking combination of heritage architecture and the cutting-edge Michael Lee-Chin Crystal, which marks the Museum as an iconic landmark and global cultural destination. 
We live on in what we leave behind. 
ABOUT THE AMERICAN MUSEUM OF NATURAL HISTORY (AMNH)
The American Museum of Natural History, founded in 1869, is one of the world's preeminent scientific, educational, and cultural institutions. The Museum encompasses more than 40 permanent exhibition halls and galleries for temporary exhibitions, the Rose Center for Earth and Space and the Hayden Planetarium, and the Richard Gilder Center for Science, Education, and Innovation, which opens February 2023. The Museum's scientists draw on a world-class permanent collection of more than 34 million specimens and artifacts, some of which are billions of years old, and on one of the largest natural history libraries in the world. Through its Richard Gilder Graduate School, the Museum grants the Ph.D. degree in Comparative Biology and the Master of Arts in Teaching (MAT) degree, the only such freestanding, degree-granting programs at any museum in the United States. The Museum's website, digital videos, and apps for mobile devices bring its collections, exhibitions, and educational programs to millions around the world. Visit amnh.org for more information.