Critical issues of our time tackled by women artists from around the world in new exhibition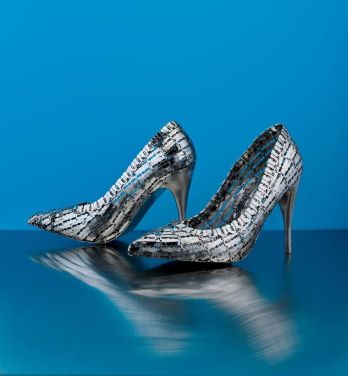 TORONTO, May 30, 2023 – This summer, Being and Belonging: Contemporary Women Artists from the Islamic World and Beyond will present some of the most important international contemporary artists at Royal Ontario Museum (ROM) from July 1 to November 19, 2023. In this first exhibition of its kind in Canada, visitors will have the rare opportunity to experience compelling artworks by 25 women artists from the Islamic world and beyond. Global in its scope, Being and Belonging will feature exceptional loans of artworks by established and emerging artists from Africa, Asia, North America, and Europe, presenting an opportunity to encounter fresh perspectives on the defining issues of our time.
Curated by Dr. Fahmida Suleman, Curator of the Islamic World collections at ROM and Dr. Silvia Forni, ROM's former Senior Curator of Global Africa, Being and Belonging champions the powerful work of artists daring to shift the public conversation. The show features a wide range of over 100 captivating artworks from acclaimed artists working today including Jamelie Hassan, Huda Lutfi, Lalla Essaydi, Shirin Neshat, CANAN, Shamsia Hassani, Tazeen Qayyum, Sama Alshaibi, and Shiva Ahmadi, among others.
"It's a unique opportunity to experience contemporary art that will stir your emotions, intellect, and aesthetic sensibilities. Each captivating work has been selected in discussion with the artist and will be presented through their words. Some of the themes are emotionally challenging, and that's what makes them powerful," says Dr. Fahmida Suleman, Lead Curator of Being and Belonging.
The artworks in the exhibition represent a wide range of media including painting, photography, graffiti art, textiles, ceramics, animation, mosaics, and video installations. Artists participating in the exhibition hail from Afghanistan, Bangladesh, Canada, Egypt, Germany, Indonesia, Iran, Iraq, Italy, Lebanon, Morocco, Pakistan, Palestine, Saudi Arabia, Senegal, Syria, Turkey, UK, USA, Uzbekistan, and Zanzibar.
"Spanning diverse media and many nations across the Islamic world and beyond, the artworks in Being and Belonging resist easy categorization," says Josh Basseches, ROM Director & CEO. "But they are united by their beauty, their boldness, and the belief that art can help us understand the most complex and pressing issues of our times."
The exhibition engages with several urgent issues, tackling the concepts of identity, displacement, migration, power, patriarchy, sexuality, 2SLGBTQIA+ rights, spirituality, politics, and home. With a range of international and intergenerational women artists interrogating global themes from diverse perspectives, the works in Being and Belonging have the power to resonate and inspire anyone willing to engage with the complexities of being human.
"It is exciting to have these amazing works in dialogue. The artists in the show confront important issues of our time from war, migration, gender discrimination, racism, and globalization, to spirituality from critical and personal standpoints. It is a chorus of powerful women inviting us to reflect on the complexity of our contemporary world," says Dr. Silvia Forni, co-curator of Being and Belonging.
Encouraging contemplation and conversation, highlights include vibrant paintings by Turner Prize-winning British-Zanzibari artist Lubaina Himid, intricate mosaic compositions by Pakistani-American artist Shahzia Sikander, a moving video installation by British-Palestinian artist Mona Hatoum, as well as provocative stainless steel stiletto shoes made from hundreds of razor blades by Bangladeshi artist Tayeba Begum Lipi.
A fully illustrated publication will accompany the exhibition, featuring in-depth interviews with the artists that offer new insights into their artistic practices. The book will be published by ROM and distributed by Yale University Press. In addition, a robust program of public events will activate the space in the Museum, with a series of performances, talks, and workshops led by the artists taking place throughout the run, with further details to follow.
Full list of participating artists:
Anahita Norouzi
CANAN
Dilyara Kaipova
Hana Elmasry
Hayv Kahraman
Huda Lutfi
Jamelie Hassan
Lalla Essaydi
Lubaina Himid
Maïmouna Guerresi
Manal AlDowayan
Maryam Izadifard
Mona Hatoum
Nina Rastgar
Reeta Saeed
Sama Alshaibi
Shahzia Sikander
Shamsia Hassani
Shirin Neshat
Shiva Ahmadi
Sulafa Hijazi
Sumaira Tazeen
Tayeba Begum Lipi
Tazeen Qayyum
Titarubi
Image credit: Tayeba Begum Lipi (Bangladesh, b. 1969), Not For Me, 2018. Generously supported by the Louise Hawley Stone Charitable Trust, Collection of the Royal Ontario Museum. Photo: ROM
-30-
CONTACTS:
ROM Communications
General inquiries: media@rom.on.ca
For further information: Sophie von Hahn, Senior Publicist, svhahn@rom.on.ca
ROM Social Media
Instagram: @romtoronto
Facebook: @royalontariomuseum
Twitter: @ROMToronto
ABOUT ROM
Opened in 1914, ROM (Royal Ontario Museum) showcases art, culture, and nature from around the world and across the ages. Today, ROM houses more than 13 million objects, from Egyptian mummies to contemporary sculpture, from meteorites to dinosaurs. ROM is the most visited museum in Canada and one of the top ten museums in North America. It is also the country's preeminent field research institute, with a diverse range of experts who help us understand the past, make sense of the present, and shape a shared future. Just as impressive is ROM's facility—a striking combination of heritage architecture and the cutting-edge Michael Lee-Chin Crystal, which marks the Museum as an iconic landmark and global cultural destination.
We live on in what we leave behind.