Museum Offers Free Admission for all visitors on July 1
ROM Canada 150 Festival kicks off with #FNLROM on Friday, June 30
---
TORONTO, June 12, 2017 – The Royal Ontario Museum (ROM) will bring back Canadians, an installation of photographs by award-winning photographer and Canadian music icon Bryan Adams, for the Museum's weekend festival celebrating Canada 150. Visitors can experience these works exclusively starting at #FNLROM on Friday, June 30 until Monday, July 3, 2017.
Paying homage to Canada's 150th anniversary, Canadians features portraits of noteworthy national icons, all captured by the world-renowned musician, now lauded for his multi-faceted talent as a photographer. The show consists of portraits taken by Adams, including: Joni Mitchell, Wayne Gretzky, Michael J. Fox, Michael Bublé, The Weeknd, and Prime Minister Justin Trudeau and Sophie Grégoire Trudeau, whom Adams recently photographed backstage at the Juno Awards in Ottawa.
In celebration of this milestone year for Canada, on Saturday, July 1, 2017, the Museum is opening its doors to all visitors with free admission to the Museum's permanent galleries and select special exhibitions. From 10:00 am to 5:30 pm, visitors are invited to discover the Museum's more than 40 permanent galleries and exhibition spaces at no charge, including access to the ROM-original exhibitions The Family Camera and Anishinaabeg: Art & Power. The ROM's feature exhibition, Out of the Depths: The Blue Whale Story will be available at admission rates of $10 for adults, $5 for children ages 4 to 14, and $8 for youth ages 15 to 19, students and seniors. Members continue to receive free admission to this feature exhibition.
Additional ROM Canada 150 Highlights Include:
· Oh Canada! End this #FNLROM season on Friday, June 30, as we celebrate Canada's Milestone 150th. The feature exhibition Out of the Depths: The Blue Whale Story is included with #FNLROM admission for this one night only.
· Patriotic live performances on Canada Day, July 1st, including:

Canadian fiddle sensation Ashley MacIsaac
Local vocal stars, The Wexford Gleeks, co-presented by the Toronto Fringe
Toronto Chinese Orchestra, co-presented by the Chinese Cultural Centre of Greater Toronto
Zista Arts Society
Kouraba World Music Ensemble
More details on what to expect at this ROM Canada Day celebration are available at rom.on.ca.
-30-
Media Contact
Wendy Vincent
Bilingual Publicist
416.586.5547
wendyv@rom.on.ca
Social Media Like:
ROM Facebook
Tweet: @ROMtoronto
Instagram: romtoronto
Watch: ROM
YouTube
Blog: ROMblog
Join the Conversation:
#ATROM
#ROMBlueWhale
#ROMFamCam
#ArtPower
#Canada150
#Ontario150
ABOUT THE ROM
Opened in 1914, the ROM showcases art, culture, and nature across time and around the globe. Among North America's most renowned museums, the ROM is Canada's largest with the dual mandate of natural history and world cultures. The Renaissance ROM expansion project (2007) preserved the best of the Museum's beautiful historic architecture while merging its iconic heritage building with the Studio Daniel Libeskind-designed Michael Lee-Chin Crystal. The ROM is the country's largest field research institution and an international leader in areas encompassing the visual arts, material culture and archaeology, biodiversity, palaeontology, and earth sciences — originating new information towards a global understanding of historical and modern change in the natural and cultural worlds. For tickets and 24-hour information in English and French, visit www.rom.on.ca or call 416.586.8000. For Membership enquiries, please call 416.586.5700.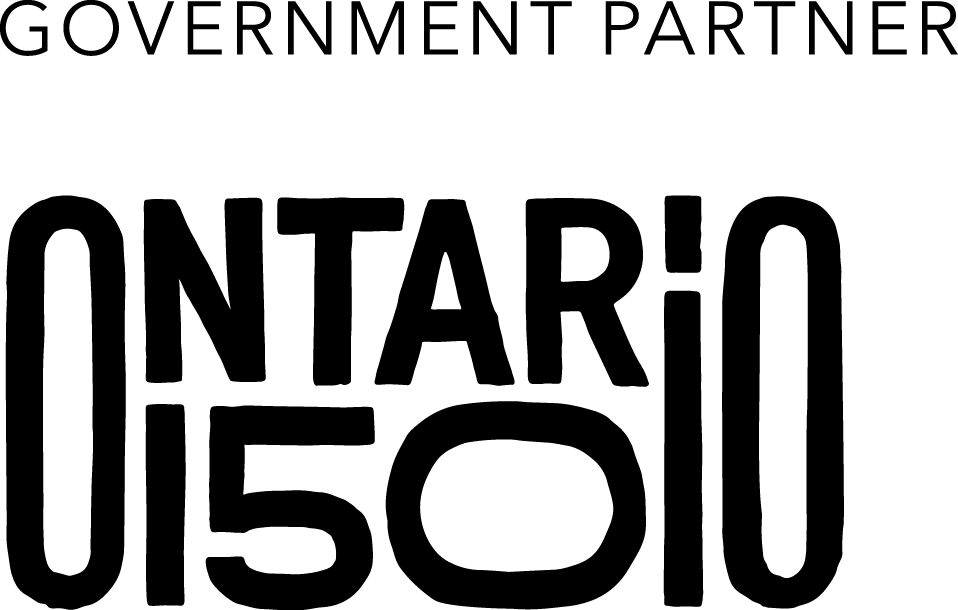 The ROM gratefully acknowledges the financial support of the Ontario Government for this Ontario150 initiative.