FREE
Zoom program. RSVP Required.
Curator Conversations
ROM's Libraries and Archives: Resources for Communities, Researchers and Students
Thursday, February 23, 2023, 12:00 pm to 1:00 pm EST
Akiko Takesue hosts a conversation with Max Dionisio to highlight the important role ROM's Library and Archives plays in making the Museum's collections and research more accessible to members of the public. Exploring the depth of ROM's curatorial and library collections of Japanese books and prints, and using Aftershocks: Japanese Earthquake Prints as a starting point, Akiko and Max discuss how the library's resources enhance learning and understanding beyond the exhibition experience.

Speakers:
Akiko Takesue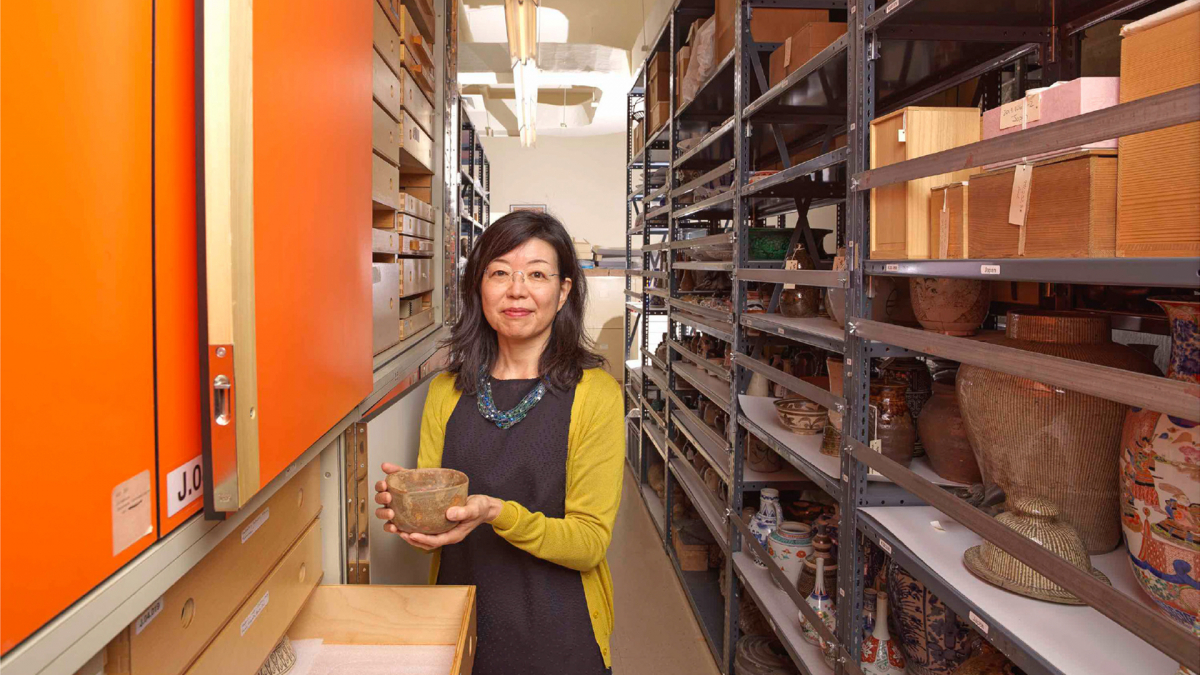 Akiko Takesue is ROM's Bishop White Committee Associate Curator of Japanese Art & Culture. She is responsible for researching and developing ROM's collection of Japanese art and culture, numbering approximately 10,000 objects and ranging in date from the archaeology of the Jōmon period (10,000–300 BCE) to the present day.
Dr. Takesue received her Ph.D. in Art History and Visual Culture from York University, Toronto. She has broad curatorial experience in museums in Australia, Canada, and the U.S., from researching the Japanese collections to curating permanent galleries and special exhibitions of Japanese art. Most recently, she was a co-curator for the exhibition Obsession: Sir William Van Horne's Japanese Ceramics, held at the Gardiner Museum in Toronto and the Montreal Museum of Fine Arts (MMFA) from 2018 to 2020. She is currently building and planning a vision for the new Prince Takamado Gallery of Japan at ROM.
Max Dionisio
Max Dionisio is the ROM's Acting Department Head, Library & Archives and Librarian (Bishop White Committee Library of East Asia). He is also a sessional instructor at the University of Toronto's Faculty of Information where he teaches courses on advanced cataloguing, comic books, and book history.

This Zoom program will feature a 20-minute conversation with the speakers, followed by a live audience Q&A. Questions may be sent in advance to programs@rom.on.ca.

Please indicate the "Curator Conversations February 23, 2023, Q&A" in the subject line.
All registrants will be emailed a link to access the program 24 to 48 hours in advance.
Reserve Tickets
All sales are final. Order is non-refundable
Date & Time
Thursday, February 23, 2023 12:00pm EST