FREE in-person program. RSVP Required.
Advance registration is required for this in-person program.
No walk-ups at the door.

ROM Connects
Decolonizing Design
Thursday, February 16, 2023, 6:30 pm to 8:00 pm EST
How does contemporary design reflect colonial influences? What needs to change, and how can design institutions and individual designers make that change happen? 
From the excesses of world expositions to myths of better living through technology, modernist design, in its European-based guises, has excluded and oppressed the very people whose lands and lives it reshaped. In celebration of the release of her landmark book, Decolonizing Design: A Cultural Justice Guidebook, Elizabeth "Dori" Tunstall, sits with Deepali Dewan, to explore how we can transform the way we imagine and remake the world, replacing pain and repression with equity, inclusion, and diversity. In short, she shows us how to realize the infinite possibilities that decolonized design represents.

Elizabeth (Dori) Tunstall
Elizabeth "Dori" Tunstall is a design anthropologist, public intellectual, and design advocate who works at the intersections of critical theory, culture, and design. As Dean of Design at Ontario College of Art and Design University, she is the first black and black female dean of a faculty of design. She is a recognized leader in the decolonization of art and design education.
Deepali Dewan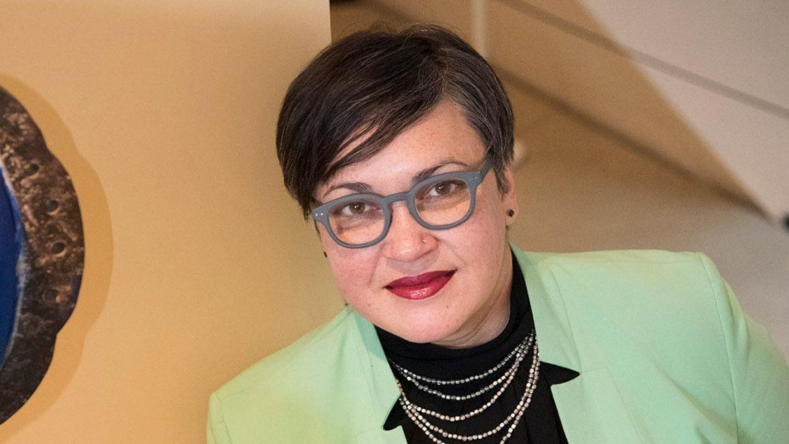 \
Deepali Dewan is the Dan Mishra Curator of South Asian Arts and Culture at ROM, where her work is key to supporting and enhancing ROM's commitment to South Asian Visual Culture through exhibitions, public engagement, research, and learning activities. Dr. Dewan is also an associate professor in the Department of Art at the University of Toronto and affiliated with the Centre for South Asian Studies. Her research interests span the history and theory of photography, colonial and nationalist visuality, and contemporary art in South Asia and its diaspora.
ROM Connects is generously supported by The Schmidt Family.
Reserve Tickets
All sales are final. Order is non-refundable
Date & Time
Event date: Thursday, February 16, 2023 6:00pm EST
Registration starts: Thursday, January 19, 2023 5:00pm EST
Location
Royal Ontario Museum
Signy and Cléophée Eaton Theatre
Level 1B
Doors Open: 6:00 pm
Lecture: 6:30 pm
President's Choice School Entrance
Contact