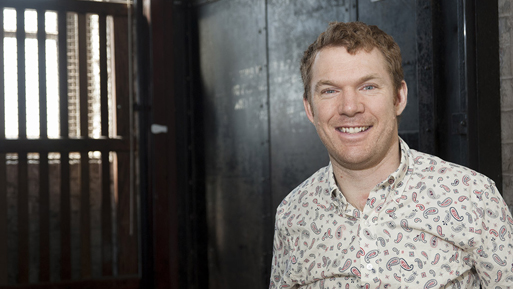 Luke Anderson is a licensed professional structural engineer at a leading engineering firm in Toronto and co-founder of StopGap Foundation, which raises awareness about barriers in our built environment that prevent many people from enjoying the spaces that they desire.
Luke graduated from university with an engineering degree and was following his dream living in the mountains and working as a home builder. In the fall of 2002 Luke and his good friend Johnny were riding down a tricky trail they had heard other mountain bikers raving about. They came upon a 25ft gap which Johnny cleared without a problem. Luke was determined to give it a try as well. He made sure he was in the right gear, gripped the handlebars tightly, pushed down hard on the pedals, left the takeoff platform and - his life as he knew it.
In a split second Luke went from being a very physically independent person to someone who is now very dependent on others for help. In an instant he entered a world that is not well suited for someone that uses a wheelchair. His story is told and illustrated in the children's book,
The Ramp Man Storybook
.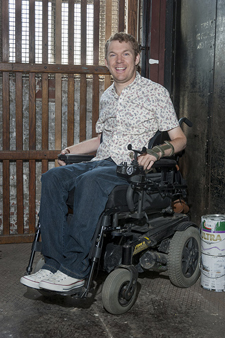 Luke is an independent speaker at schools and businesses and an ambassador with the Rick Hansen Institute, and a volunteer bike mechanic at a do-it-yourself community bike shop in downtown Toronto.
StopGap won an Awesome Foundation grant (2011), an award of merit for barrier free design from the March of Dimes of Canada (2013). Luke was awarded a Queen's Diamond Jubilee Medal for his efforts in creating a barrier free society (2012) and a Rick Hansen Foundation Difference Maker Award (2014).