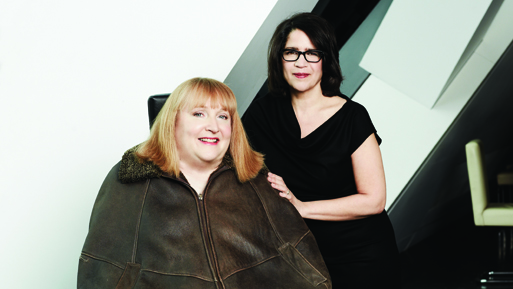 Barbara Turnbull attended Arizona State University, graduating in 1990 with a B.A. in Journalism, magna cum laude and as Valedictorian. Barbara then joined the staff of The Toronto Star as general assignment reporter. Today she writes for the Life section. In 1997 Barbara's autobiography was published, titled Looking in the Mirror, in which she revealed the story behind the story of the shooting that paralyzed her in 1983.
With a commitment to finding a cure for spinal cord injury, she created The Barbara Turnbull Foundation for Spinal Cord Research, devoting the royalties of her book and all speaking fees to research. In 2001, the foundation partnered with Brain Canada and the Canadian Institutes of Health Research, establishing the Barbara Turnbull Award for Spinal Cord Research. This $50,000 award, the first in Canada, is given each year as a "top-up" to the nation's top-ranked neuroscientist working on spinal cord research. The same year saw the creation of the annual Dr. Charles Tator-Barbara Turnbull Lectureship at the University Health Network's Krembil Neuroscience Centre in Toronto.
Barbara is one of the founding honourary board members of the ThinkFirst Foundation of Canada, which focuses on injury-prevention. The annual Canadian Paraplegic Association's Barbara Turnbull Open golf tournament, in its 23th year, raises funds for spinal cord research. She also volunteers for many other community efforts, such as Moorelands Community Services.
She has been recognized by the YWCA of Greater Toronto as a Woman of Distinction. In June of 2007 she was awarded an Honorary Doctorate of Laws by the University of Toronto and in 2012 she received an Honorary Doctorate of Laws from York University. Also in 2012 she was awarded the Queen Elizabeth II Diamond Jubilee Medal.