Monthly Archive: September 2012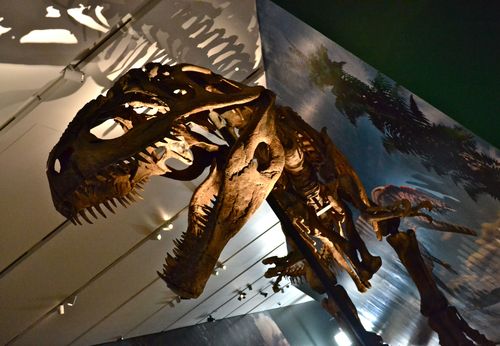 I've just come back from Grasslands National Park with the Grand Prize Winner of the Find the Baby Bison contest, Alexander Muth. I'm the lucky ROM employee chosen to accompany him and his family on the trip (actually no luck involved at all, it was an arm wrestling competition and I'm stronger than I look).
Posted:
September 5, 2012 - 12:58
, by
royal
Meet Catherine Forester, the first speaker in our Dinosaur Hunter SpeakerSeries.
If you thought all dinosaur hunters were men, you'd be wrong. Our first palaeontologist in the Dinosaur Hunters Speaker Series, which starts this Sunday September 9, is Dr. Catherine Forster. She has toughed it out in some of the harshest climates and conditions in the world making significant discoveries in China, Madagascar, and South Africa.