Wildlife Photography: When Science Meets Art
Posted: November 15, 2013 - 16:03 , by
ROM
By Guest Blogger Pedro Bernardo, PhD Candidate and ROM Biodiversity researcher.
The huge number of colors, shapes, and sizes of living things always amazed me. So I decided to dedicate my life to study this amazing mega diverse world of life. After graduating in Biology I have worked at the Museum of Zoology of the University of São Paulo, Brazil. There I had the amazing opportunity to be part of the biodiversity survey team and to travel to all kinds of environments across South America, ranging from the arid Brazilian Cerrado to the biodiversity hotspots of the Amazonian Rainforest and the Atlantic Forest.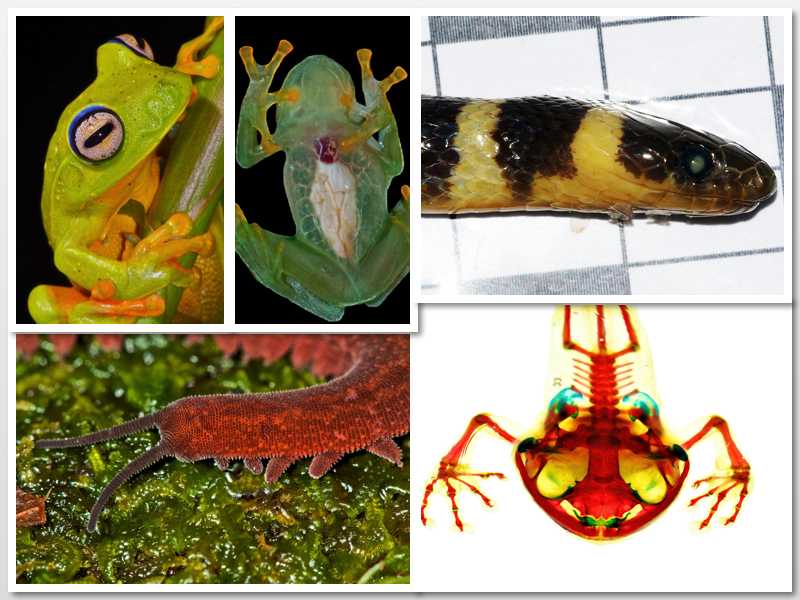 Because we often didn't know to what species many of the specimens we collected belonged to, my job was document every single specimen we collected with photographs. These photographs would then later be used as a record of important details for later species identification; which was all the more important when we would discover a species that was new to science. I felt (and still feel) that being the only person to have photographed that new species was a big responsibility, and one which I am proud to bear.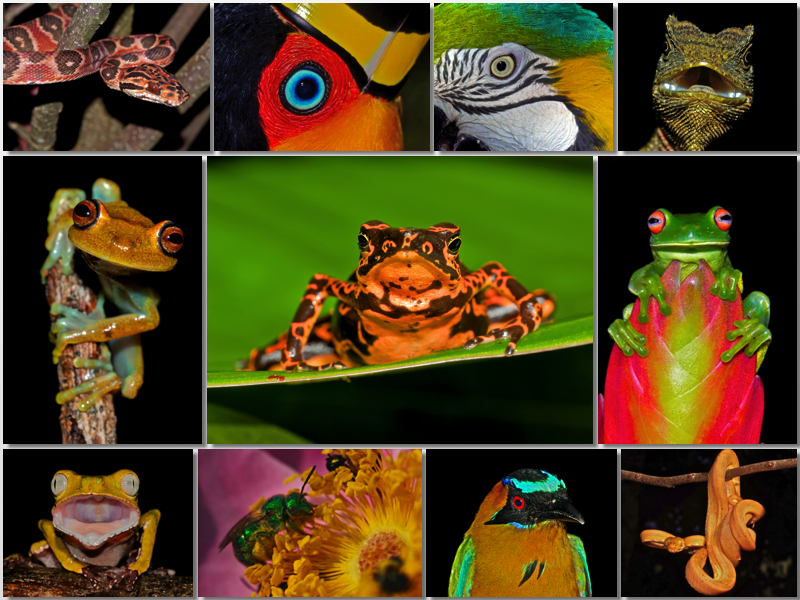 When we return to the lab, our work continues and more photographs are taken, as we try to record any additional information we can about a given species or environment. These are photos of morphological features, organs...even skeletons! These are the photos which, in the end, will be used to produce the guides, scientific articles, conference presentations etc. that will inform the rest of the world at large about these species and our work.
At some point I fell in love with these amazing creatures, hidden away in such remote places, and I wanted to share their incredible lives with everyone; to share the wonder that I was so fortunate to see first-hand, whether it be in the middle of the Amazon or on the top of a mountain in the Atlantic Forest. Some animals are so photogenic and beautiful that I couldn't help but want to explore the artistic side of these beautiful animals.
Inspired by the upcoming Wildlife Photographer of the Year exhibit (opening November 23rd at the ROM), I'm thrilled to be sharing some of my photos in a special edition of the ROM's Curators' Corner program, called ROM Photographers of the Year! On November 30th, ROM researchers will be coming together in the Earth Rangers Studio (Level 2 - in the Life in Crisis: Schad Gallery of Biodiversity) to share their photos, research and stories from their field expeditions around the world. You can even vote for your favorite photo taken by a ROM researcher on the ROM's Facebook page, starting today!
Come to the museum and be inspired by the amazing images in Wildlife Photographer of the Year starting on November 23rd, and, if you have the chance, come and check out my photos (and the photos of many of my ROM colleagues) on November 30th! Hope to see you soon!
Related Link: ROMKids Tumblr: Get Outside with Photography!