Submitted by Mary Burridge and Dr. Hernán López-Fernández
What exactly is a LOT?
In the past 100 years, the Ichthyology section at the ROM has amassed over one million fish specimens from around the world in one of the largest fish collections in North America. These specimens are preserved, sorted into LOTS, identified, catalogued and shelved like books in a library.
In a fish collection, the fundamental unit of information is a LOT. A lot contains one or more specimens of a single species collected at the same time and place. A lot can range in size, both in the numbers of specimens contained within it but also in the actual size of the fish. Our lots are stored in containers ranging in size from small glass bottles to huge metal boxes large enough to hold a shark or even a rare coelacanth!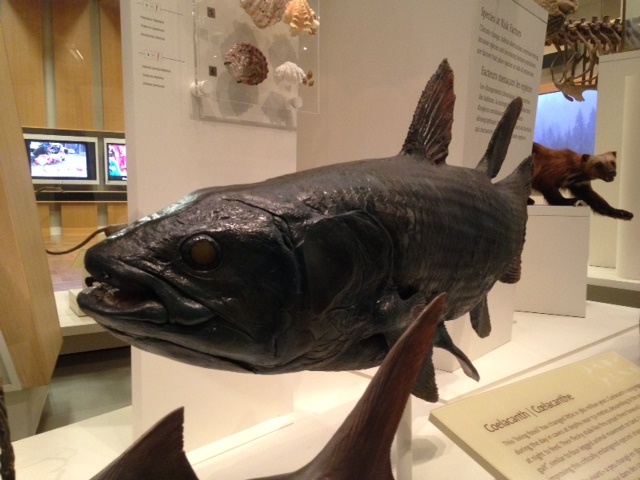 Why LOTS?
Lots are of tremendous scientific value, both to researchers that work at the ROM but also to scientists around the world.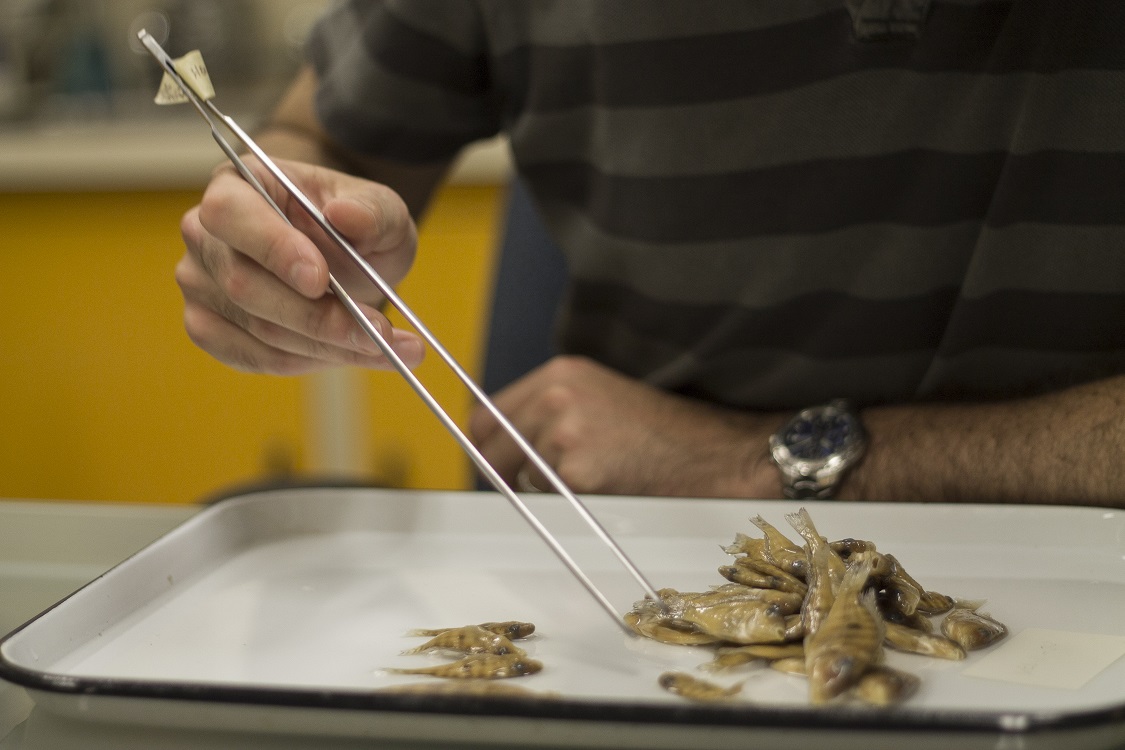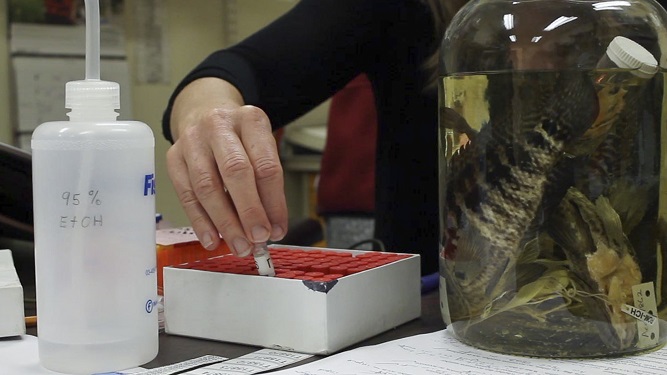 A wealth of data is found in a lot: tissues are collected that give us clues about the origin of fishes and provide us with tools to ensure their preservation for the future; ecological information from where the lot was collected can inform researchers about species distributions and habitats both current and throughout history; new species can be discovered and described by comparing lots in the ROM collection to other fish collections around the world.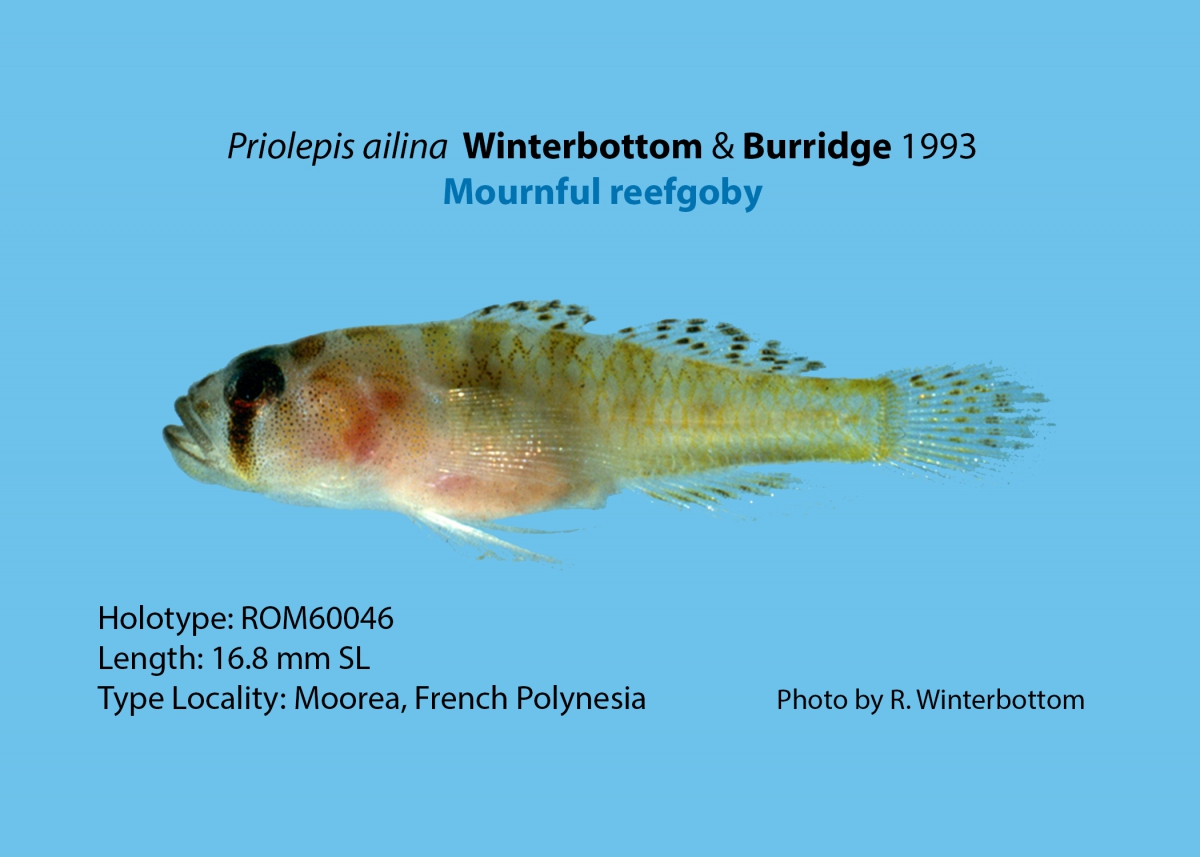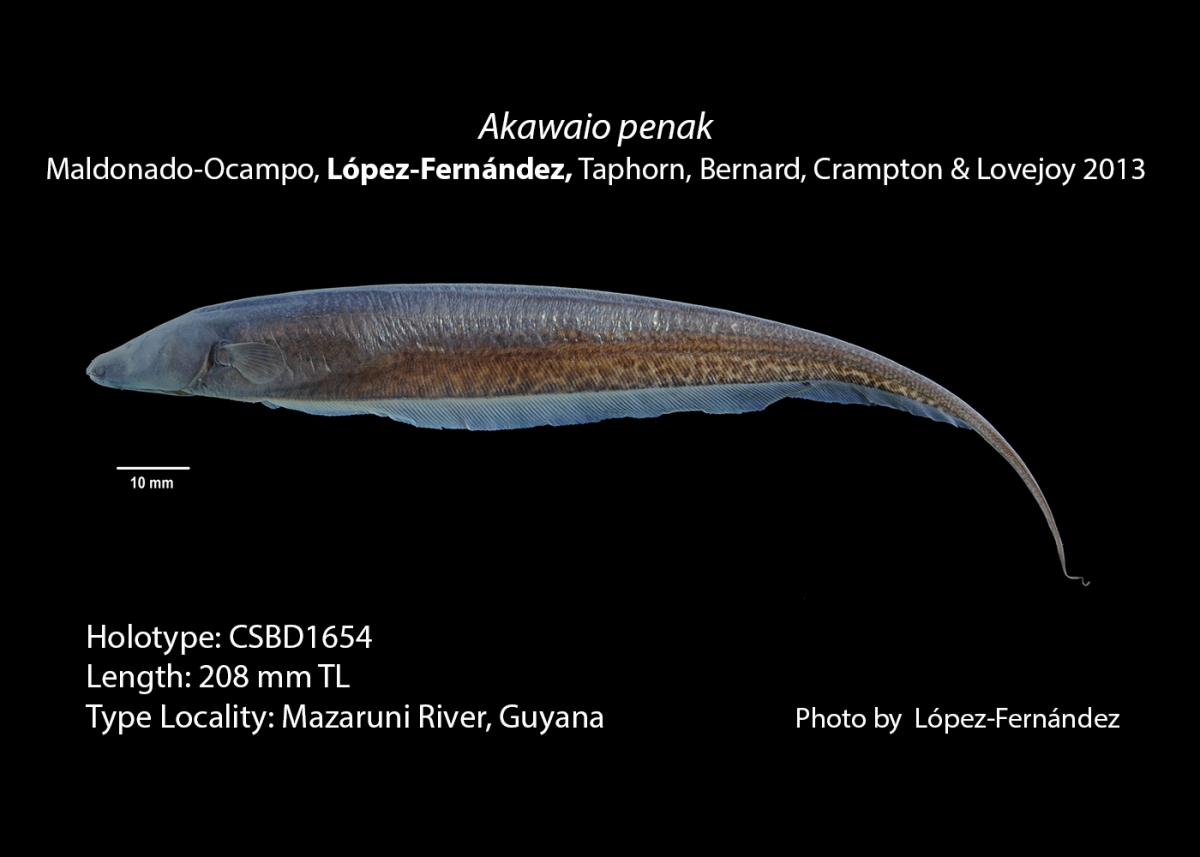 Natural History collections serve as "Libraries of Biodiversity". The ROM's vast ichthyology "library" has informed the scientific community for over 100 years. As we catalogue our 100 000th lot this Spring we are confident that our lots will have much more to tell us in the future.
We are celebrating our Ichthyology collection with a special exhibition: That's a LOT of fish: 100 YEARS OF COLLECTING in the Life in Crisis: Schad Gallery of Biodiversity, Level 2
Some older publications by previous ROM Ichthyology staff:
Dymond, J.R., L.L. Snyder and E.B.S. Logier. A faunal investigation of the Lake Nipigon region, Ontario / by Toronto : Royal Ontario Museum of Zoology, 1928, 233-291 p. : ill., map.
Dymond, J.R. The fishes of the Ottawa region. Toronto : Royal Ontario Museum of Zoology, 1939. 43 p.