The Ultimate Collaboration: Wildlife Photographer of the Year, the ROM and EVC
Posted: December 12, 2016 - 11:09 , by
ROM
By guest blogger Rhi More, 2016 Environmental Visual Communication Program graduate.
It's the perfect storm. Natural history museum meets wildlife photography exhibition meets environmental visual communication - the ultimate collaboration of using storytelling to engage the public.
For the fourth consecutive year, the Royal Ontario Museum (ROM) is hosting the esteemed Wildlife Photographer of the Year (WPY) exhibition. Debuting at London's Natural History Museum, WPY features 100 photos entered into this year's competition, selected from the nearly 50,000 entries submitted from over 90 countries in what is considered to be the world's most renowned nature photography competition.
The ROM is in a unique position to house this breathtaking exhibit as well as a program that teaches Environmental Visual Communication (EVC) in partnership with Fleming College. EVC teaches students how to use visual media to bridge the gap between science and the public in new and innovative ways. This year, Filip Szafirowski, a recent EVC graduate, got an inside look into the process of planning an exhibition while designing an internal ROM planning document about the exhibition during his summer placement with ROM Biodiversity.
The ROM, WPY and EVC are interconnected and complimentary. To explore the dynamic between wildlife photography, storytelling, and the ROM, I posed questions to two ROM staffers, a PhD student at the ROM, and Filip Szafirowski, the aforementioned graduate of the EVC program.
I asked each person the same two questions:
1. "Why is wildlife photography important for environmental communication?"
2. "How does the Environmental Visual Communication program help the ROM disseminate stories?"
Q & A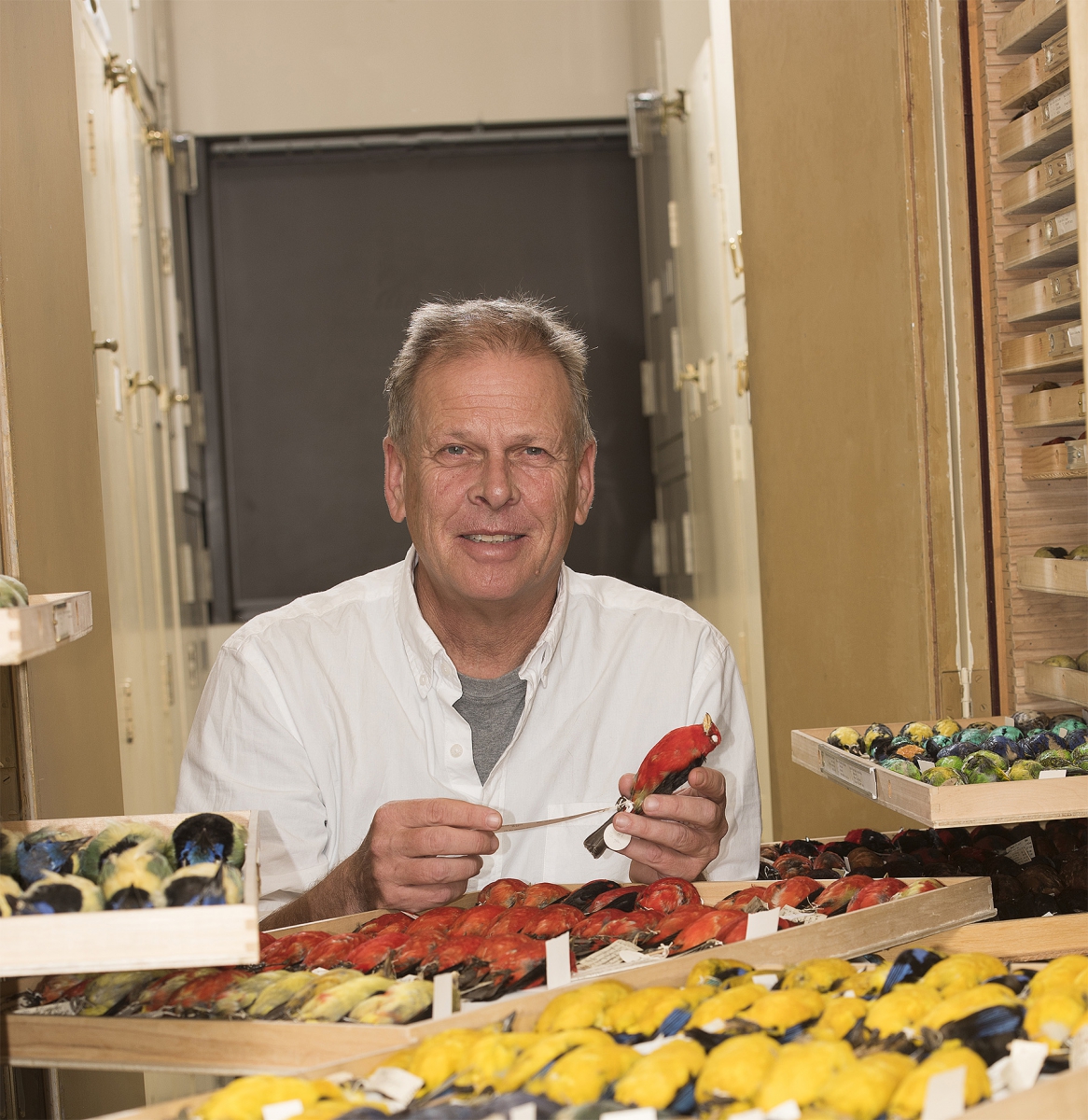 Mark Peck: Collections Technician, Ornithology
Years at the ROM: 33
Funniest animal scenario seen in real life: "Watching red squirrels copulate for 30 minutes on a camp road."
Answer 1
I think photography is more important today than ever before because it has the ability to inspire and engage an audience quickly and efficiently. As the human population moves into cities and urban environments we need to find effective communication tools to show people the beauty and value of our natural world.
Answer 2
The EVC program is at the forefront of environmental communication. In an increasingly busy world, environmentalists and scientists must find the "tools" to effectively communicate their research and conservation initiatives. We must reach out to a broad and diverse audience, grab their attention and show them the value of the natural world. We have to reach not just the environmental converted but, more importantly, the unaware and the uncaring.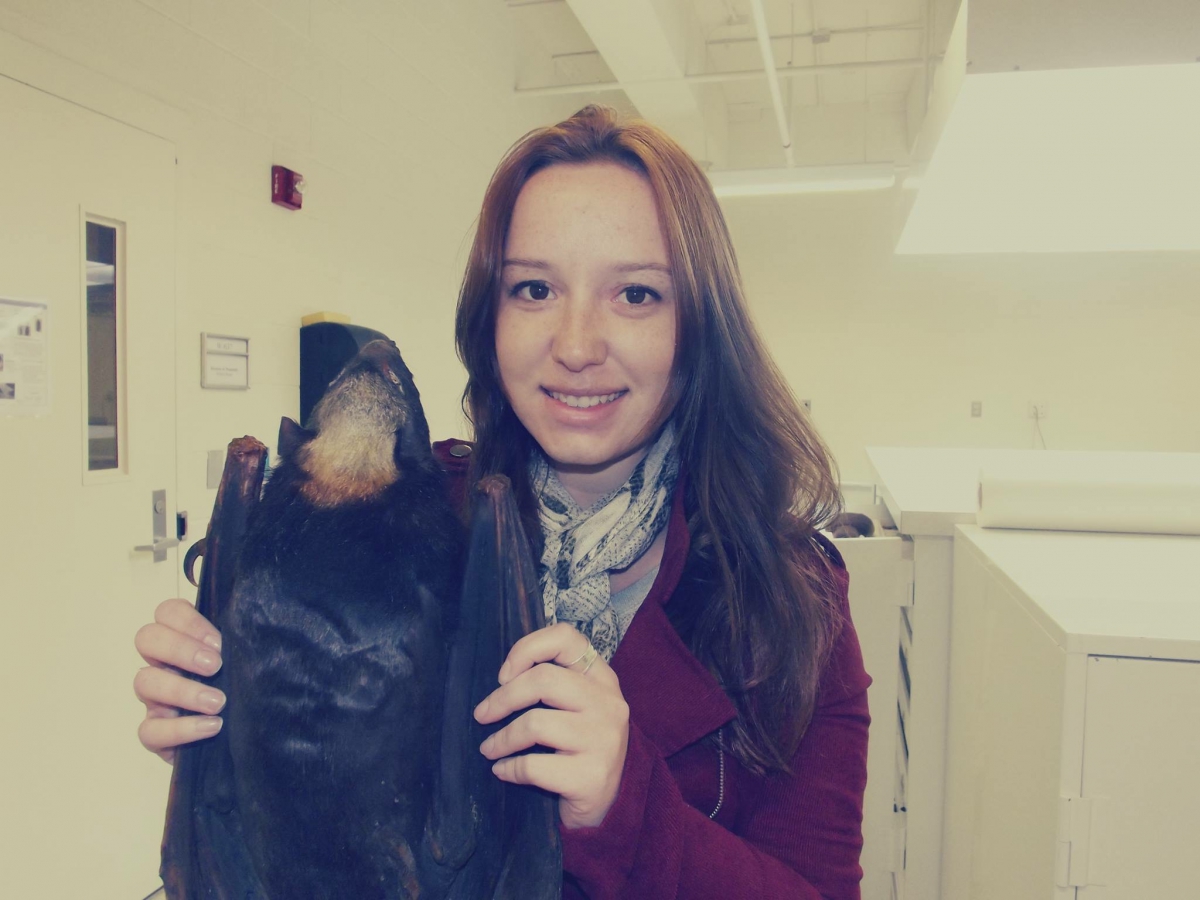 Livia Loureiro: PhD student working with Burton Lim, Assistant Curator of Mammalogy
Years at the ROM: 2 years as a student
Funniest animal scenario seen in real life: "Seeing a big fruit bat swimming in a lake in Mexico."
Answer 1
It is important because sometimes people can't go to the field and experience that moment so with photography we kind of can be there even though we didn't go to that specific place or see that specific species. That's very important because usually people can't go to these different places and if you don't know a species you won't know why you want to protect it. When people see a species, they will maybe try their best to protect it.
Answer 2
What people come to see in exhibitions is just a little part of the ROM and with what EVC is doing, people can see that what we do here is much more than exhibitions - all the research and everything. It's very difficult because most people just think that I'm looking at bats and they don't know what I'm actually doing and why it's important. When I tell the general public about my research, they usually don't understand. Visual communications can help people to better understand our research.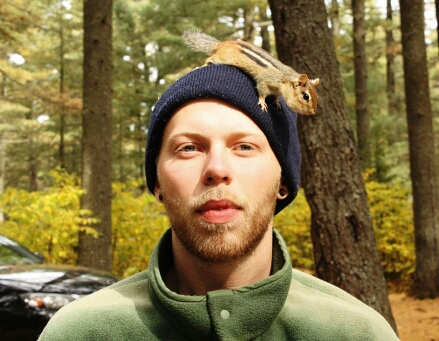 Filip Szafirowski: Environmental Visual Communication Intern at the ROM
Years at the ROM: completed a 6 week internship
Funniest animal scenario seen in real life: "When a bird defended her hatchlings by flying at a person's head numerous times to scare them off. Unfortunately, that person was me."
Answer 1:
Wildlife photography transports people into places where they can have intimate moments with animals that don't have their own voice to talk about the way in which our world is being changed. It's important to gain this type of perspective because all too often we get caught up in the hustle and bustle of our daily lives and lose focus of the bigger picture - the natural world that we as humans belong to.
Answer 2:
EVC helps to take complex, intricate and fascinating stories that are typically kept behind closed doors and bring them to the public eye in a way that is visually appealing and intriguing. They do so using a variety of tools they have in their tool belt - photography, videography and design.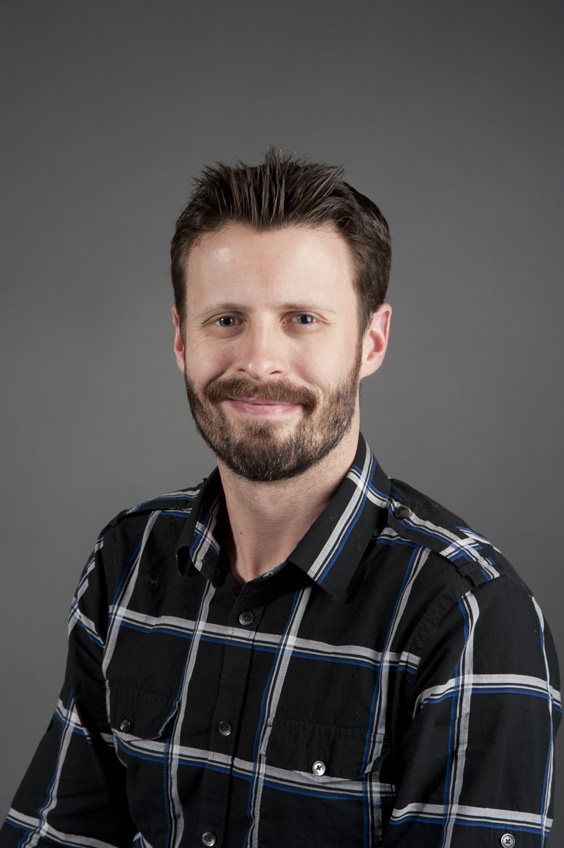 Aaron Phillips: Assistant Gallery & Program Coordinator and Museum Teacher
Years at the ROM: 7
Funniest animal scenario seen in real life: "Watching a cow pick its nose with its tongue. Gets me every time."
Answer 1:
In a time when we're bombarded with images, and in which nearly any image can be found instantly and on demand, good wildlife photography is defined by the degree to which it is compelling. It draws the viewer in, and tells them a story they care about. It makes them feel. Seeing a lion is one thing; empathizing with one is quite another. What better way is there to inspire the urge to take action?
Answer 2:
The EVC program is populated by students dedicated to a shared passion for sharing environmental stories that matter. Significantly, this is in many ways comparable to our curatorial research team, who likewise desire to share their knowledge and findings with the wider world and for the greater good. EVC students' ongoing training and familiarity with current and emerging communication techniques and technologies makes them ideal partners for getting the word out about curatorial findings.
From these responses, we can see that wildlife photography is essential to tell stories and engage the public with the natural world. A world that can often seem disconnected and distant from our daily realities. Photography has a way of bringing people into a new landscape, of connecting them to the subject of an image. When there is a story behind and within the visuals, photography is at its most powerful to engage and inspire.
The Wildlife Photographer of the Year exhibition is a breathtaking example of visual storytelling. It showcases world class wildlife photography while celebrating and bringing attention to our Earth and how humanity relates to it. The Royal Ontario Museum and the Environmental Visual Communication program also believe in using visuals to communicate environmental issues and how humans and nature are interconnected. A wildlife photography exhibition, a natural history museum and a program that teaches people to be environmental visual communicators; this is the perfect storm of storytelling, change-making and engagement.